Then a Miracle Happens ...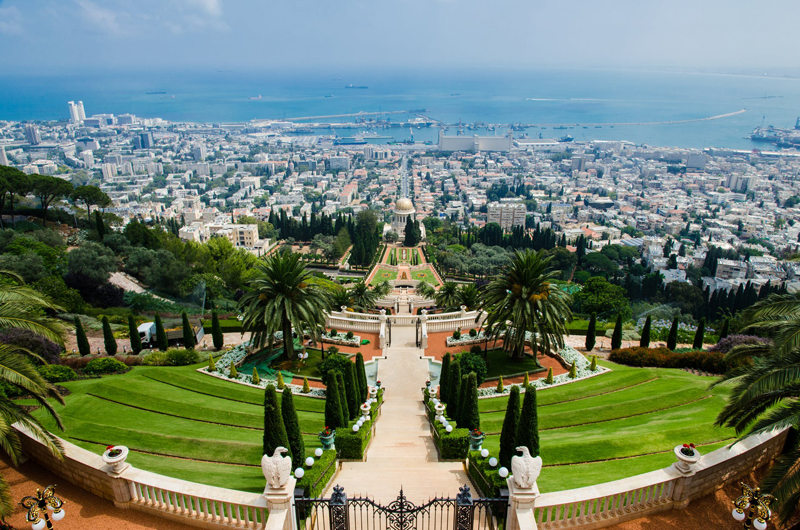 At the 2010 Bahá'í conference on Social and Economic Development in Orlando, Florida, the session dealing with how to design and run development projects in fragile post-conflict countries such as Iraq or Afghanistan was not what I expected. Oh, there were the usual PowerPoint presentations, discussions of funding and staffing and the like, but the thrust of the presenters' philosophy--the message they wanted to get across--was this astonishing process:

Step 1: Invest time, energy and money in the project
Step 2: Crash and burn
Repeat

There ensued a great deal of discussion! The notion that instituting new behaviors, attitudes and infrastructure requires repeated failure is such a non-intuitive idea that it takes a bit of getting used to.

On the other hand, it isn't an unknown process, either. Consider this body-building strategy:

Step 1: Go to gym.
Step 2: Destroy muscles by exercise.
Repeat.

At first glance, it is not obvious that the best way to build muscles is by working them so hard that tissue is damaged, even destroyed. Except that it's the only way to do it!

There must be something else going on in that process, which was left out of the formula above:

Step 1: Go to Gym.
Step 2: Destroy muscles by exercise.
Then a miracle occurs.
Repeat.

According to exercise science, it's not really a miracle, although it certainly is amazing. Persistence is required, through repeated failures, in order to succeed. Put some effort into constructively using up muscles, and then rest. During rest, muscles are rebuilt, including some overbuilding, so there is more muscle tissue than before. It isn't necessary to understand molecular biochemistry, structural engineering, biological pathways and cellular physiology. Those all happen automatically.

For success, it is only necessary to tap into and utilize a system already in place. And that is the religious point: There is always assistence; there are powerful spiritual systems in place to help us reach our goals, to help us obey the laws of God. "Never lose thy trust in God. Be thou ever hopeful, for the bounties of God never cease to flow upon man." - Selections from the Writings of 'Abdu'l-Bahá, no. 178, p. 215

This same process works across many areas of life, not just dieting, fitness and economic development projects. Even training a dog or cultivating roses requires this kind of effort and iteration. The formula for success turns out to be:

Step 1: Invest in the goal.
Step 2: Fail to get all the way there.
(Miracle)
Repeat

The point is that for any endeavor, the way to "succeed" is by repeatedly failing and going back for more. An economic development project, for instance, must have the local people be the ones investing in their own self-help project. Also, they need to realize that this project is very similar to muscle building, or learning how to shoot baskets at the gym--it will take time and repetition.

For personal growth, be it spiritual or material, it will take faith to continue after the first failure, let alone through repeated efforts. But, there is no other pathway. There are no shortcuts. There are no pills to take. Just as there is no way to import infrastructure and simply assemble the prefab pieces in place when planning for economic development, there is also no way to lose 50 pounds in a month or become a perfect parent or achieve Olympic gold overnight.

Despite all that, it is correct to place hope, money, effort and persistence into goals that include "then a miracle occurs."

"…work with all your souls, and with all your hearts cry out and beg of God to grant you His succor and grace. Thus may ye make this world the Abhá Paradise, and this globe of earth the parade ground of the realm on high. If only ye exert the effort, it is certain that these splendors will shine out, these clouds of mercy will shed down their rain, these life-giving winds will rise and blow, this sweet-smelling musk will be scattered far and wide." - ibid, no. 200, p. 256

You Should Also Read:
How to Change the World
Prerequisites for Spiritual Growth
Prayer


Related Articles
Editor's Picks Articles
Top Ten Articles
Previous Features
Site Map





Content copyright © 2022 by Cheryll Schuette. All rights reserved.
This content was written by Cheryll Schuette. If you wish to use this content in any manner, you need written permission. Contact Cheryll Schuette for details.