Tall English Garden Perennials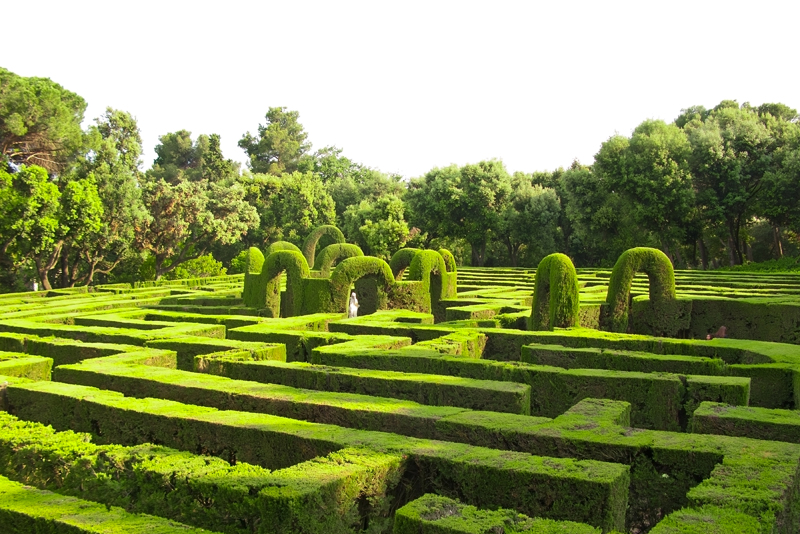 These classic tall perennials will add height and interest to your herbaceous border. If your border is backed by a wall or hedge, plant the tallest plants at the back. If you are planting in a free standing garden bed, then the tallest plants usually go in the middle.

If you're going for an authentic English cottage garden look, then don't worry about following the above rules – just sprinkle the tall plants all throughout the bed for an informal look.

Lupine – traditionally these come in shades of pink, blue and purple, but are also available in yellow and orange. They grow up to 3 feet tall and bloom in late spring. They tend to re-seed, so cut off the flower stalks after blooming if you don't want more.

Verbena bonariensis – pinkish purple flowers on long, almost bare stems. It can reach 6 ft. Verbena will be perennial only in the southern U.S., but it re-seeds in the north, so once you have some you'll always have them. Likes full sun. Blooms all summer and into late fall.

Dicentra spectabilis -- Common Bleeding Heart gets up to 3 feet tall and usually comes in white or shades of pink. Likes shade. Blooms early spring and dies down to the ground by end of summer.

Delphinium – gorgeous blues, purples and pinks - these come in heights from 3 to 5 feet – the taller ones will probably need staking. Likes full sun.

Kniphofia – red hot pokers make a bold statement in the garden. Their long spikes of vibrant reds and oranges can grow up to 4 feet tall. Full sun, blooms in summer.

Achillea millifolium or Yarrow –grows up to 2 feet. Comes in white, yellow, orange and pink. Likes full sun. Blooms in early summer.

Phlox paniculata or garden phlox - a lovely scented plant in pink, white and purple hues – grows to 3 feet, full sun, blooms in early summer.

Lilium regale or Regal Lily has a lovely fragrance and white flowers, it gets up to five feet tall.

Digitalis – common name is Foxglove. Technically biennial (only lasts two years), but if you let the flower stalks dry until they start to rattle, you can then cut the stalk off and shake the seeds where you want them. Or just let the seeds fall where they may – this makes a more charming cottage garden effect. They'll then come back next year. Foxglove comes in pinks, mauves and creamy white. They can grow up to 5 feet, and like shade. Bloom early summer.


You Should Also Read:
Planning an English Garden border
Easy to grow perennials
How to Plant Perennials


Related Articles
Editor's Picks Articles
Top Ten Articles
Previous Features
Site Map





Content copyright © 2023 by Carol Chernega. All rights reserved.
This content was written by Carol Chernega. If you wish to use this content in any manner, you need written permission. Contact Carol Chernega for details.