Beer in South America - Homebrewers of Argentina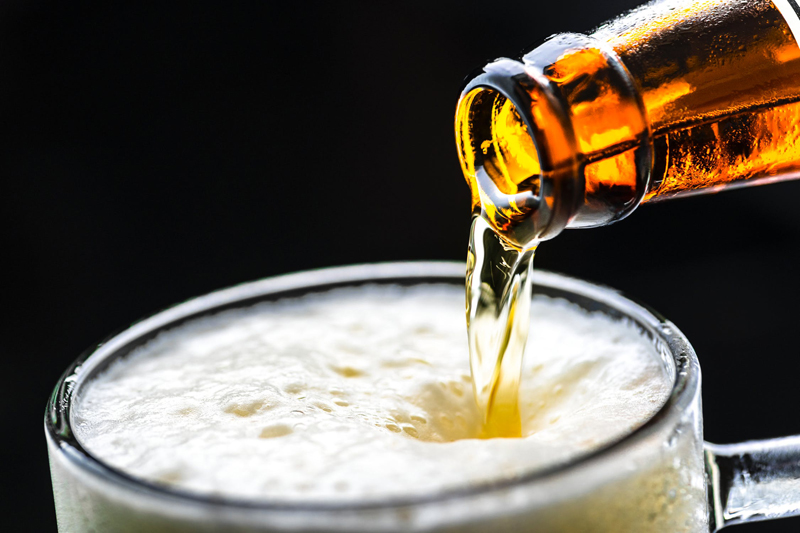 South America is a land of varied topography – tropical rainforests, untamed mountain regions, grape-filled foothills throughout Chile and Argentina, glacial regions, acid basins, fertile lowlands and cosmopolitan cities.

Wine is "the breath of life" on this continent. The first vineyards in South America were introduced by missionaries who accompanied the conquistadors in the mid-sixteenth century. Wine production boomed with the increase in population, eventually moving from the hands of the Church to the lap of European plantation owners.

So successful was the production of wine that importation of Spanish wines to the Americas was severely curtailed, prompting the European government to impose heavy taxes on winemakers in the New World. The most successful wineries in Mexico and South America were uprooted, and the wine industry in Mexico quickly became non-existent. Chile and Argentina survived, however, because the twists and turns of the wild topography were impossible to fully penetrate.

These wineries continued to flourish, and with such massive success, the production of beer in South America was largely ignored. This is not to say that there were no brewers. Beer production was linked to European tradition, but those who did brew likely created blonde Pilsener and black Euro styles, with an occasional Scottish ale tossed in for diversity.

Present day South American brewpubs throughout Brazil, Venezuela, Columbia and Argentina largely follow in this tradition, but the juices of creativity have begun churning among beer enthusiasts. Perhaps it is the global reach of the internet…or the expensive cost of imported beer…or the ease with which phone communication and travel occur between continents. A craft beer movement of magnanimous proportions is beginning to explode throughout areas of South America, particularly in Argentina, Columbia, Peru and Brazil.

The Homebrewers Club of Argentina boasts a membership of 500+ associates, with membership increasing daily. The infectious enthusiasm of homebrewers who have experienced the joy of creating different styles of the golden brew encourages the novice within an effective support system.

The Homebrewers site at https://www.cerveceroscaseros.com.ar is incredibly easy to navigate. It gently draws the novice into its protective hands with explanations of what beer is, a brief history of beer, the ingredients involved, the two basic beer families (ale and lager) and the styles within each family, the difference between artisanal and industrial beer, equipment needed for homebrewing, and a lighthearted page entitled, "If I make bad beer, can I kill somebody?" ("The smell will always tell you…Beer is noble. It warns you if it is not well.")

Basic advice moves to complex rapport with ease. Advanced sections provide information and brewers notes, recipes, suppliers, advanced tools, brewpubs, interesting links, and an invitation to join the mail list, bulk-purchasing group, and Homebrewers of Argentina. Experienced members share their most effective techniques and answer questions for newbies within this incredible system.

Member Marcelo Gonzales of Buenos Aires says, "The air of camaraderie is amazing! It is totally thrilling to be in the homebrewing movement."

He continues, "In one-and-a-half years I have brewed over 30 batches…from pale ales to strong belgian ales, porters, IPA, oud bruins, brown ales, red ales, stouts, scottish. My last batch, still fermenting, is an oatmeal stout and I´ll be brewing in the following weeks a dry stout, an Irish Red Ale and an IPA."

Homebrewers of Argentina website is in Spanish, but you can access the English version. Paste the URL into the Google search window, click on the search button, then click "Translate this Page."  The world of homebrewing is part of a global camaraderie that is unique in its world-wide reach. As the Homebrewers of Argentina say, "No excuses! If you really want to make beer!"

Cheers!
 
You Should Also Read:
The Palmer Method of Homebrewing
Homebrew Tips for the Novice Brewer
Hybrid Beer for Celiacs - Gluten Free Beer Recipe


Editor's Picks Articles
Top Ten Articles
Previous Features
Site Map





Content copyright © 2023 by Carolyn Smagalski. All rights reserved.
This content was written by Carolyn Smagalski. If you wish to use this content in any manner, you need written permission. Contact Carolyn Smagalski for details.