Titlist DT SoLo golf ball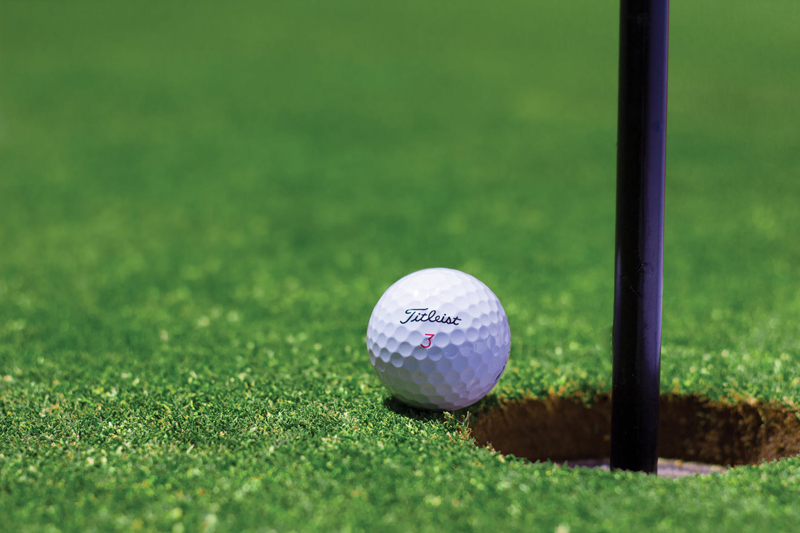 This review is on Titleist DT SoLo golf ball as it was given to my golf group. We were all happy to try a free ball on our Mill Creek Golf Course as we were told to see how we liked how it handled and felt during our round. I told our manager I would even write a review on how I thought this ball reacted that day on my game.

The advertisement on the little box calls this ball the soft, faster core and the feel good Golf Ball. This soft faster core formulation is to provide higher lift, longer distance and improved ball flight. If you are looking for one golf ball that offers soft feel and long distance, look no further than the Titleist DT SoLo . The ball looks like any other ball dimpled in all the right places, bright and shiny and brand new.

Mill Creek Golf Course is a 27 hole course and we were assigned to play Creek #1 and #2 so we headed out as our tee time was being called. We all teed off and with shouts of glee as our balls sailed out down the fairway. When I hit that ball I could not even feel the hit, it felt as if the ball just popped off the club and sailed straight and true. Now this golf course has lots of trouble, sand traps everywhere, water on 10 of the 18 holes we were playing, trees line many fairways plus out of bounds stakes abound.

The following is a play by play as to what happened during the time I used this ball. We had a little wind that day and the course was hard and fast so I have to take that all into consideration. Remember raters you can't judge a golf ball without playing with it on your course, so here is what happened for nine holes. This is typical of golfers replaying all the shots of their game so stick with me I will try to be brief.

Creek #1 Hole #1. This hole is 368 yards from red tees and par 5 with water in front of green. My second shot left me with an approach to the green and used an iron and was amazed as I watched it fly over the green. I could not even feel the club hit the ball on any of these shots. I took a bogey.

Hole #2 136 yards par 3 and my drive was a little off line (my fault) and hit the cart path and bounced over the right sand trap. From there I pitched the ball, but since the green was firm it rolled over the green and again another bogey.

Hole #3 289 yards par 4 on the hole where I live called the Heart of Texas. I have to consider the wind behind but I hit a clean driver and it sailed straight and true. I have never hit a golf ball this far on this hole. It went over the hill and rolled half way down along side of a row of trees. Awesome! I had an uphill stance could not use a lofted club took a 6 iron and with a flat swing sent it towards the sand trap that clipped the right side and skipped to the back of the green. This ball putted great and I ended up with a par.

Hole #4 372 yards par 5 is a challenge on any day with creek in front of green. Drive was short, so laid up and it was perfect stopping at the top of the slope to the creek. Used a 7 iron and hit the back of the green and it rolled up the hill behind the green. That shot felt so good but ended with a bogey.

Hole #5 361 yards par 4 is typical of a Robert Trent Jones Jr. designed courses there are three trees in the fairway. My drive was great into the wind and ended up even with the first tree on the left. Hitting this ball had a great feel as it just flew off my driver. Second shot used a five wood and ended up next to the trees in front of the green. I could not use a lofted club because of the branches so chipped it and it run over the left side rough even with the pin. I took a double bogey.

Hole #6 143 yards par 3 using my five wood my drive was on line but hit the back side of the green and flew over and down the hill. I used a wedge and ended up pin high and two putted for a bogey. I had to blame myself for not taking an iron as the wind was a factor here. The shot felt so good when I hit the ball but you have to play smart.

Hole #7 340 yards par 4 lateral water here and my drive was long and center of fairway. My five wood ended middle of fairway 30 yards from the green. I chipped with eight iron it ended pin high on the right fringe of the green and I putted it in for a Par.

Hole #8 278 yards par 4 lateral water I missed with my driver and ended up short. That was not the fault of the ball but of a faulty swing. Used a six iron and ended up in front of the green, chipped up short, again my fault, two putted for a double bogey.

Hole #9 449 yards par 5 lateral water all the way to green. A faulty swing again with the driver and had to lay up using an eight iron. I could not believe how far that ball rolled all the way across the fairway to the rough on the far side. My stance here was a little off but again a bad swing and I lost this wonderful ball in the creek. I took an eight on that hole but my score card had all four's and six's with that final eight made my round with this ball on Creek #1 a 48 par is 37.

My swing got a little sloppy at the end of nine holes but revived on the second nine to have a score of 95. After playing with this Titleist DT SoHo golf ball for nine holes I bought a dozen balls for $30.00 and can't wait until the next time I play. My next round with these new balls I ended up with a score of 91 played the same ball all 18 holes. That's good on this course. I recommend more ladies like me going on 80 years old or younger to try this ball it has a great feel and you will get great distance and putts that hold the line. GOLF IS A CHALLENGE KEEPS YOUR MIND ALERT AND BODY EXERCISED!!



Related Articles
Editor's Picks Articles
Top Ten Articles
Previous Features
Site Map





Content copyright © 2023 by Letta Meinen. All rights reserved.
This content was written by Letta Meinen. If you wish to use this content in any manner, you need written permission. Contact Sandy Eggers for details.