Beer and Brewtopia at Cooter Brown's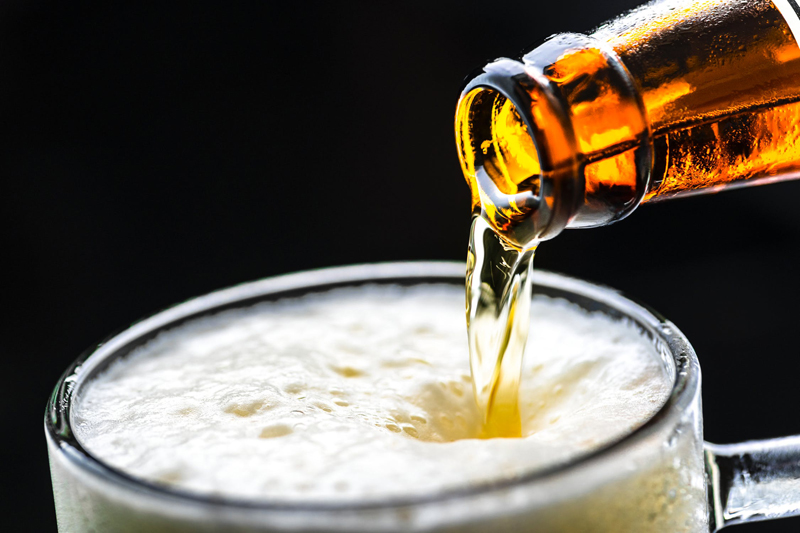 What is the name of that Streetcar?

It must be "Desire." As it weaves and rocks from St. Charles Avenue onto Carrollton, the savory aromas of juicy burgers, rib eyes and catfish waft through the air, beckoning you onward. This is Uptown, on the outskirts of the Garden District in New Orleans.  Tulane University is not far from here, and those "in the know" are drawn to Cooter Brown's welcoming enclave like a genie to his lamp.

New Orleans has long been known for its mix of ethnicity and radical debauchery. Old-time jazz blends with the echo of Caribbean voodoo, while euphonious wealth teeters at the edge of tap-dancing poverty. It is a city where dreams begin and end, and creativity is king.

Here, at the levee on Carrollton Avenue, the likes of Alfred Hitchcock, Jimmy Cagney and Jackie O are permanent icons at Cooter Brown's, living daily with the loyal patrons who drop by to drink beer…and drink beer they do!

Owner Larry Berestitzky created beer heaven nearly 20 years ago, when he began importing bottled beer from all over the globe. This was long before it was stylish to have a beer bar. It is not unusual to find 40 types of beer on tap and another 300+ of the bottled variety.

This is a "man's kind of place." Rough wood, sports TV's, pool tables and an incredible oyster bar, complete with hearty stouts to compliment the bill-of-fare. The crowd is fun – loud, playful, packed-in…(sounds perfect for a girl, doesn't it?!)

If you like the discovery of craft flavors, domestically or from across the pond, an "Around the World Program" will give you a passport card – as you sample beers from the global market, you get a stamp from each different country. When you complete the card, you get the prized t-shirt – one that is a sign of your adventurous nature – a true babe-magnet! (Who ever said you needed some sexy little convertible to attract the babes?)

Ah! Back to the Alfred Hitchcock thing! Adorning the walls of Cooter Brown's are close to 100 clay-and-acrylic caricatures of the rich-and-famous. The beertopia in Berestitzky's Barsoleum were created by the talented hands and wit of Scott Conary. These deceased celebrity personalities (one of the "rites of passage" onto the walls of famedom) are matched with their beer-counterparts to create a lasting impression on those who are observant enough to notice.

Jimmy Cagney, for instance, hangs onto an inverted Harp's, celebrating his Irish nature. The Three Stooges grapple a Magnum of Corsondonk…and the famed "does-your-dog-bite?" Inspector Clouseau - Peter Sellers - sporting Fischer La Belle – the ideal French beer for a very funny French detective.

This collection of caricatures is, by no means, finished. This only makes drinking beer at Cooter Brown's that much more fun!

Cheers!
 
You Should Also Read:
Brewers Alley - Classic Beer in Historic Frederick
Export Ale Takes Center Stage at Shipyard Brewing
Beer Tasting with Michael Jackson - The Beer Hunter


Editor's Picks Articles
Top Ten Articles
Previous Features
Site Map





Content copyright © 2023 by Carolyn Smagalski. All rights reserved.
This content was written by Carolyn Smagalski. If you wish to use this content in any manner, you need written permission. Contact Carolyn Smagalski for details.