Creating a Personal Mission Statement : Goals, Values, and Priorities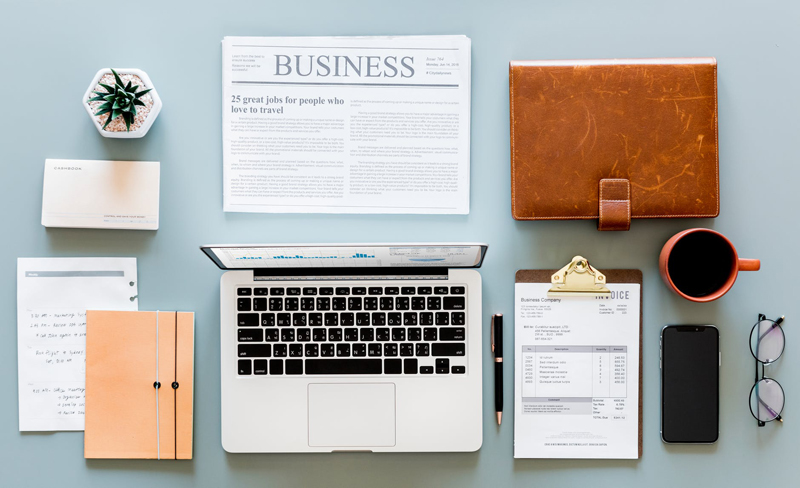 Last week, we covered the basics of a personal mission statement: what it is, why it can be useful (especially in terms of organization), and how to go about writing one. This week, we'll take a look at how to put your personal mission statement into action.

Read, review, revise
After you've created your mission statement, take some time to read it through, think about what you've written, and make any tweaks or changes you'd like. You might decide, for example, that some of the goals you jotted down seem too ambiguous or too unrealistic, so perhaps they need some rewording. Or perhaps the phrase "mission statement" makes you cringe every time you see it, in which case coming up with a new name for your document--Statement of Intent, How I'd Like to Live, Things I Believe, and so on--will help make it more meaningful to you.

Also bear in mind that your mission statement should be a flexible and changing document, and that what it looks like today may not be what it looks like next year, or even a few months from now. Feel free to make changes to your statement--or even to scrap the whole thing and start over--as your life changes.

Take a look around
Once you're happy with your statement, it's time to put it to work. For starters, take a look at how your current surroundings, schedule, and activities measure up with what you've described in your mission statement, noting any disconnects. For example, one of your goals might be to focus less on things and more on people, though you currently have a house full of stuff. Or perhaps you've decided you'd really like to be braver and more daring in the decisions you make and the activities you do, which will mean a switch from your current take-no-chances way of living.

As you review your statement, also note the areas in which you're currently living according to the goals and priorities you listed. For instance, if one of your goals is to be more aware of how you spend your money, list the things you already do that contribute to this: cooking more meals at home, thinking twice before making unnecessary purchases, contributing to a savings account every month, and so on. Continuing with the activities you already do that support your mission statement is just as important as starting new ones.

Think concretely
Armed with your mission statement and a good sense of how your current activities, surroundings, and schedule are (or aren't) contributing to it, you're ready for the next step: brainstorming some concrete ways in which you can put your statement in action.

It's important to make this exercise fun (at least somewhat!) and realistic; this brainstorming isn't meant to be a way of highlighting your shortcomings or forcing you to feel guilty about things you're not doing. Remember, your mission statement (written by you for you) exists solely as a way of helping you live a life that feels fulfilling and meaningful. This brainstorming session is a chance for you to come up with ideas, activities, and small tasks that will help contribute to that meaningful life.

With your mission statement in front of you, jot down anything and everything you can do (or already do) that will help contribute to the goals, ideas, and priorities you've listed. The things you list can be big ("Clear out the kids' closets and donate extra toys and clothes to a women's and children's center") or small ("Buy one less latte a week"), fun ("Put on upbeat music while cooking dinner") or not-so-fun ("Balance my checkbook at least once a week"). What you list is entirely up to you.

Action!
Finally, it's time to put your mission statement into action. Keep your statement and your list of supporting activities in an accessible and visible spot so you can refer to them often. Schedule time for the concrete actions you've decided to take (such as balancing your checkbook, clearing out clutter, or exercising three times a week) and commit to finding ways of working the less-concrete actions into your everyday life.

Putting your statement into action takes time, repetition, and some commitment, so don't be hard on yourself if you feel like you're not doing it quickly enough or correctly. Your mission statement is there to work for you, not vice versa.

My mission statement
As promised last week, here's the personal mission statement I wrote (with the help of Franklin Covey's Kick Start):

I will be more aware of unkind thoughts and actions, and seek to turn them around. I will remind myself often of the priceless nature of my family. I will work on staying in closer touch with my friends, no matter where they are. I will give more, and more selflessly. I will remember how much good laughter can do. I will stop trying to will hope away. I will remember to savor the things I love. I will not let cynicism or hurt take over. I will not grow old before my time. I will remember that passion is lifeblood. I will aim to see things through. I will look up and ahead as much as (or more than) I look back. I will try to write something every day. I will see at least one new city a year. I will live my life with Jos [a friend who died, far too early, at age 25] in mind. I will try to let go of some of my less rational dislikes. I will remember that a life lived in fear is a life half lived.

Putting my statement to work for me will be easy in some ways (such as setting aside time each month to write letters to friends) and difficult in others (such as letting go of some dislikes). But it accurately reflects the life I want to live, and gives me some guidance on how to live it. That, to me, is worth the effort.


Editor's Picks Articles
Top Ten Articles
Previous Features
Site Map





Content copyright © 2018 by Emily Wilska. All rights reserved.
This content was written by Emily Wilska. If you wish to use this content in any manner, you need written permission. Contact Kelly Jayne McCann for details.