Tango Festivals Around the World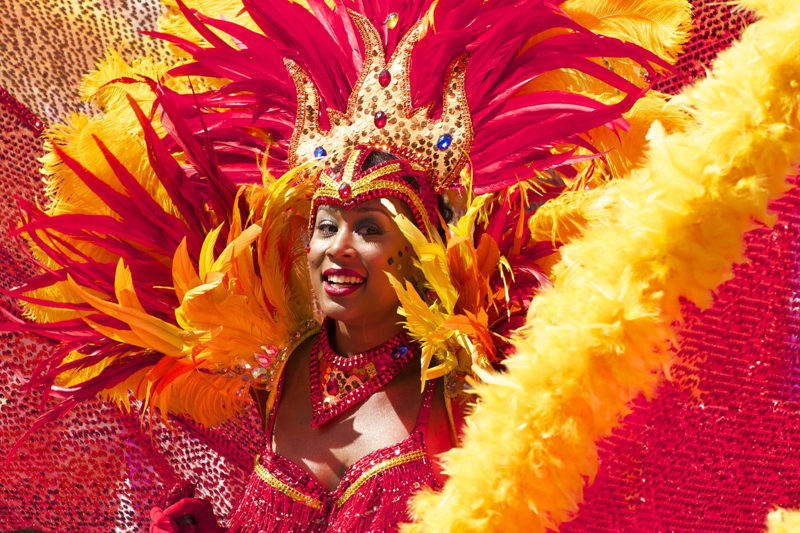 Tango is a lively dance style that exudes passion. There are hundreds of steps and means of interpretation from sensual to tragic. Tango is often described as passionate because of the close connection between dance partners, the music and the history of the dance. If you love to dance or love to observe fantastic dancers, then you must experience the pulsating energy found at tango festivals around the world. I have provided a list of popular tango festivals around the world. Pack your bags and go experience the magic of Tango at your favorite destination. Use your favorite search engine to find out the details of the festivals in which you are interested from the list below.


January

Moscow Tango Holidays, Yalta, Ukraine
New year Tango Ball, Sofia Bulgaria
Danube Tango Meeting, Budapest, Hungary
International tango Camp, Austerlitz, Netherlands
Encuentro Milonguero: Noches de Invierno, Reichnau, Austria
Oulu Tango Festival, Oulu, Finland
Tango Winter Festival, Hamburg, Germany
Secondo International Palermo Marathon Tango, Palermo, Italy


February

TangoLehrer Treffen, Erfurt, Germany
Planetango, Moskva, Russia
Nottingham International Tango Festival, Nottingham, United Kingdom
Menesunda Tango Salon Festival, Mar del Plata, Argentina
Tango en Punta, Punta de Este, Uruguay
Tango Frostbite, Helsinki, Finland


March

Canary Islands Tango Festival, Las Palmas Gran Canaria, Spain
tanGo To Istanbul-Color Tango, Istanbul, Turkey
Tucson Tango Festival, Tucson. AZ USA
TangoTouch Experience, Utrecht, Netherlands
30 hours Milonga Love, Sofia Bulgaria
3rd Bari Tango Congress-International Tango Festival, Bari-Puglia, Italy
TangoFest, Dresden, Germany
Austin Spring Tango Festival, Austin, TX USA


April

Chicago Mini Tango Festival, Chicago, IL USA
Cork Tango Festival, Cork, Ireland
Avon Tyrell-Spring Tango Festival Tango Alchemy Retreat, Avon Tyrell, New Forest, United Kingdom, Christchurch
Easter Festival Tango and Spa, Monticelli Terme-Parma, Italy
Roma Tango Marathon, Rome, Italy
9° Festival Internacional do Porto, Oporto, Portugal
TangoNeta! Cardona, Barcelona, Spain
Aix en Provence Tango Festival, Aix-en-Provence, France
Bonner Tango Festival, Bonn, Germany
Iasi Spring Tango Festival, Bucharest, Romania
Belgrade Tango Encuentro, Belgrade, Serbia
Montecatini Terme Tango Festivalito, Montecatini Terme, Italy
Tango Torino Festival, Turin, Italy
Argentine Tango USA Championships, San Francisco, CA USA
TangoNeta! Cardona, Cardona, Spain
Firenze Tango Festival, Firenze, Italy
Teesside Latin Dance Festival, Middlesbrough, United Kingdom
Mantova International Tango Festival (Mantua, Italy)


May

International Tango Camp. Crimea, Ukraine, Mikolaevka, Ukraine (2014 cancelled)
Riga Tango Festival, Riga, Latvia
L'Abbraccio Dei Briganti, Melfi, Italy
TangoSafari, Arezzo, Italy
Tango Amadeus International Tango Festival, Vienna, Austria
Kiev Tango Seasons, Kyiv, Ukraine
Bailongo Montreal, Montreal, Canada
Wawel Tango Festival, Cracow, Poland
Dubai Tango Festival, Bahrain, Dubai
Edinburgh International Tango Festival, Edinburgh, United Kingdom
Sofia Tango Festival, Sofia, Bulgaria
Barcelona Tango Marathon, Barcelona, Spain
England International Tango Festival, Sussex, United Kingdom
Festival Lugano Tango, Cadempino, Switzerland
Leipziger Tangotage, Leipzig, Germany
Festivalito Tango Primavera, Zurich, Switzerland
International L'Aquila Tango Festival and Marathon, L'Aquila, Italy
International Meeting of Tango Argentina, Marina de Ascea, Italy
Abrazos - Encuentro Milonguero, Dartington, United Kingdom
Tango Industrial, Chemnitz, Germany
LA Tango Marathon, Los Angeles, CA USA
Le Festival International Tango de Saint Geniez d'Olt, Saint-Geniez, France
Milonguero Dias de Juventud III, Ljubljana, Slovenia
England International Tango Festival, Brighton, United Kingdom
Copenhagen Tango Festival, Copenhagen, Denmark
Tango Festival Marathon, Antwerp, Belgium
Sunny Tango Vacations Festival, Heraklion, Greece


June

International Meeting of Tango Argentino (Ascea, Italy)
7° Apulia Tango Festival, Bari, Italy
Lisbon International Tango Festival, Lisboa, Portugal
International Tango Festival Karlsruhe-Pentecost, Karlsruhe, Germany
Pisa Tango Festival, Pisa Italy
Pfingst Tangofestival Luzern 5°, Luzern, Switzerland
Tango Swing Festival, Budapest, Hungary
New Orleans Tango Festival, New Orleans, LA USA
Toronto Tango Festival, Toronto, Canada
Festivalitodelmar, Blankenberge, Belgium
Strawberry Tango Marathon, Lodz, Poland
Summer Tangofest-Bodrum, Mugla, Turkey
Tangocamp, Tylosänd, Sweden
Burning Tango, McCloud, CA USA
TangoNeta! Napoli, Naples, Italy
Tango Holiday in Tuscany, Monsummano Terme, Tuscany, Italy
Tangopostale International Festival of Tango, Toulouse, France
Elba international Tango Festival, Island of Elba, Italy
Formentera Tango Festival, Formentera, Spain
Lusitango - Festival International de Tango de Lisboa, Lisbon, Portugal
Tango Les Pins, Sausset-les-Pins, France
Tango Feast Summer Holidays, Torquay, United Kingdom
Minnesota Tango Camp & Tango Teacher Co-op, Minneapolis, MN USA
St. Louis International Dance Festival, St. Louis, MO USA
NeotangoRave, Bremen, Germany
Tango Del Sur, Kurortne, Ukraine


July

Tango Project Freiburg Festivalito, Freiburg, Germany
International Taboe Tango Camp, Austerlitz, NetherlandsMediterranean Summer Tango Festival, Porec, Croatia
Tango Week Zurich, Zurich, Switzerland
International Tangomeeting Sardinia, Alghero, Italy
TarraTangueando, Tarragona, Spain
New Zealand Tango Festival, Wellington, New Zealand
International Istanbul Tango Festival, Istanbul, Turkey
Nora's Tango Week & Weekend, San Francisco, CA USA
Las Puertas Tango Marathon, Albuquerque, NM USA
Seinäjoki Tango Festival, Vaasa, Finland
Tango Retiro Milonguero Festival, Rättvik, Sweden
Seattle Tango Magic, Seattle, WA USA
Tangomarathon Amsterdam, Amsterdam, Netherlands
TangoWeek, Zurich, Switzerland
Tango Para Siempre, Fasano, Italy
Tango Element, Baltimore, MD USA
International Queer Tango Festival Berlin, Berlin, Germany
Tango Par La Côte, Trébeurden, France


August

Summer Tango Treat, Lunow-Stolzenhagen, Germany
The International Partner Dance Incentive (TIPDI), New York, NY USA
International Tangostuni On the Sea, Capitolo, Italy
Tango Sun Festival, Jurmala, Latvia
Pune International Dance Congress, Pune, India
Summer Tango Treat Ponderosa, Berlin, Germany
Salerno International Tango Festival, Salerno, Italy
New England Dance Festival, Newton, MA USA
Tango Mango, Dartington, United Kingdom
Catania Tango Festival, Catania, Italy
Milongueando, Buenos Aires, Argentina
Tarbes en Tango, Tarbes, France
Heartbeat Retreat, Prague, Czech Republic
Tango Sun Festival, Jūrmala, Latvia
Toronto Tango Experience, Toronto, Canada


September

Sea Sun and Tango in Yalta, Yalta, Ukraine
Tango World Festival, Fivizzano, Italy
Kiev Tango Seasons, Kyiv, Ukraine
Tango en Punta, Bregenz, Austria
Lodz Tango Salon Festival, Lodz, Poland
Colegiala Tango Marathon, Marina di Massa, Italy
Festival Tango de Bonifacio (Bonifacio, France)
Moonlight in Vermont Tango Weekend, Brandon, VT USA
Colombian Tango & Milonga Festival, Manizales, Colombia
World of Tango Festival, Tampere, Finland
Ball Tango Argentino, Wuppertal, Germany
Pau Tango Festival, Pau, France


October

Sydney Tango Salon Festival, Sydney, Australia
Tango Festival Corazon Verde, Weimar, Germany
Alchemie Autumn, Prague, Czech Republic
Singapore International Tango Festival, Singapore, Singapore
TangOtoño – Tangofestival, Innsbruck, Austria
Hallesche Tangotage, Halle, Germany
6ème Festival Tango Argentin, Monaco, Monaco
TangoNeta! Barcelona, Barcelona, Spain
Kiev international Tango Festival, Kyiv, Ukraine
Puerto Rico Tango Festival, San Juan, PR USA
Dallas International Bachata Festival, Dallas, TX USA
Mallorca Tango Festival, Palma de Mallorca, Spain


November

Tango Maya Fest, Cancún, Mexico
TangoNeta! Rosario, Rosario, Argentina
Boselgetosel Tango Marathon, Meissen, Germany
Artetango, Albi, France
Time for Tango Festival, Dobrna, Slovenia
Albuquerque Tango Festival, Albuquerque, NM USA


December

The Day of Tango, Austin, TX USA



You Should Also Read:
History of the Dance of Tango
Tango Music and Dance


Related Articles
Editor's Picks Articles
Top Ten Articles
Previous Features
Site Map





Content copyright © 2022 by Valerie Aguilar. All rights reserved.
This content was written by Valerie Aguilar. If you wish to use this content in any manner, you need written permission. Contact Valerie D. Aguilar for details.