Top Ten Childhood Asthma Myths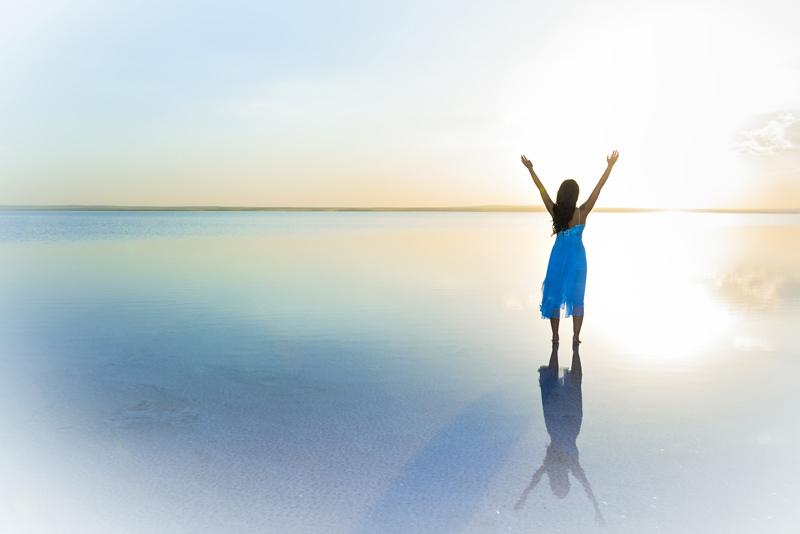 Asthma, especially childhood asthma, is often shrouded in myths that keep parents and caregivers from properly managing their asthmatic kids. Asthma is an incurable, chronic lung condition, which is caused when the body's inflammation process targets your airways and lungs. Childhood asthma can be distressing for both children and parents, so knowing and understanding the facts about asthma can help you both feel more confident coping with this chronic disease. Let's take a look at some of the most common childhood asthma myths you've probably come across.
Myth 1. Children can outgrow their asthma.
Fact
Asthma is an incurable disease of the lungs and airways; the probability is high that a child with asthma will have it their entire lives. However, there are some instances where asthma apparently ends with the onset of the teen years. Typically, childhood asthma "weakens" during teen years, and your child may feel little to no asthma symptoms. After your child reaches adulthood, however, it is typical for asthma to return to previous levels experienced during childhood.
Myth 2. Asthma can be cured.
Fact
At this time, asthma is an incurable disease that can be managed by avoiding asthma triggers, and taking allergy and asthma medications as prescribed by your doctor.
Myth 3. Asthma is contagious.
Fact
Asthma is not a contagious disease. Even so, if you or your child experience coughing during an asthma attack, it's best to cover your mouth in order to avoid spreading germs that are found in everyone's mucous and saliva. You or your child may have a cold or other respiratory infection that can be spread through coughing. After coughing, be sure to teach your child and others in your home to wash their hands before touching anything, including pets and other family members.
Myth 4. Children who have asthma should avoid all exercise.
Fact
Exercise is a healthy option for children and adults who have asthma, but it's important to determine if such activity brings on exercise induced asthma. Exercise induced asthma happens when a person is exercising, and they experience chest tightness, shortness of breath, coughing and wheezing. If your child has exercise induced asthma, your doctor may prescribe an emergency inhaler and advise your child to use it about 15 minutes before exercise, in order to keep their airways open during physical activity.
Myth 5. Asthma is solely a psychological condition.
Fact
Asthma is not a psychological condition. Having said that, asthma can be worsened by emotional triggers such as laughing, crying, grief, etc. Asthma attacks can't be faked, and should be treated as soon as possible in order to avoid more a more serious attack.
Myth 6. Asthma medications are addictive and harmful to children.
Fact
Asthma medications are not habit-forming, and are prescribed to keep your child's asthma more stable (more controlled). Asthma medicines prescribed for children have been thoroughly studied to make sure they are safe for children. Cortiosteroids prescribed for children do have some side effects, but for most children, the benefits of steroid use (to control their asthma) far outweighs the possible side effects.
Myth 7. Treating a child's asthma flares is better than giving them preventive asthma medication on a regular basis.
Fact
Treating your child's asthma on a daily basis, with prescribed medicines, is the safest way to ensure your child's asthma is stable. Treating flares as they occur can be dangerous, as an asthma flare can quickly worsen, and may even become life-threatening.
Myth 8. A child with asthma always wheezes, and never coughs.
Fact
Children who are constantly coughing should be checked for asthma, as coughing can be a sign of asthma. Some children, who have asthma, never wheeze.
Myth 9. Breathing exercises, the Butkeyo Method, and Yoga can heal a child's asthma.
Fact
Nothing, at this time, can cure the inflammation process that causes asthma. However, breathing exercises, the Butkeyo method and Yoga can help to strengthen your child's lungs, possibly reducing asthma symptoms. But these breathing exercises will not cure asthma.
Myth 10. You can let your child work through an asthma attack, without medication, as a way to "teach" their lungs to overcome asthma attacks.
Fact
This is the one of the most dangerous ways to "treat" your child's asthma. Asthma attacks and flares can quickly worsen and become life-threatening. The use of daily asthma medications, along with emergency inhalers (such as albuterol) will help to keep your child's asthma stable, and/or help your child to keep an asthma flare or attack from becoming worse.
Separating asthma myths from asthma facts will help you and your child to stay healthy and keep asthma symptoms to a minimum. The best and safest ways to help keep your child's asthma managed and controlled is to use all asthma and allergy medications as prescribed by your doctor, avoid asthma triggers, and prompt treatment of asthma flares and attacks. Children depend upon us, their parents and caregivers, to keep them happy and healthy. Managing your child's asthma will ensure they are able to enjoy a happy and healthy childhood.
Please check out my new book
Asthma's Nothing to Wheeze At!
Now also available on Amazon
Asthma's Nothing to Wheeze At!
You Should Also Read:
Asthma in Babies and Children
RSV and Asthma
How to Keep an Asthma Diary


Related Articles
Editor's Picks Articles
Top Ten Articles
Previous Features
Site Map



Follow @SherryAsthma
Tweet





Content copyright © 2023 by Sherry Vacik. All rights reserved.
This content was written by Sherry Vacik. If you wish to use this content in any manner, you need written permission. Contact Sherry Vacik for details.