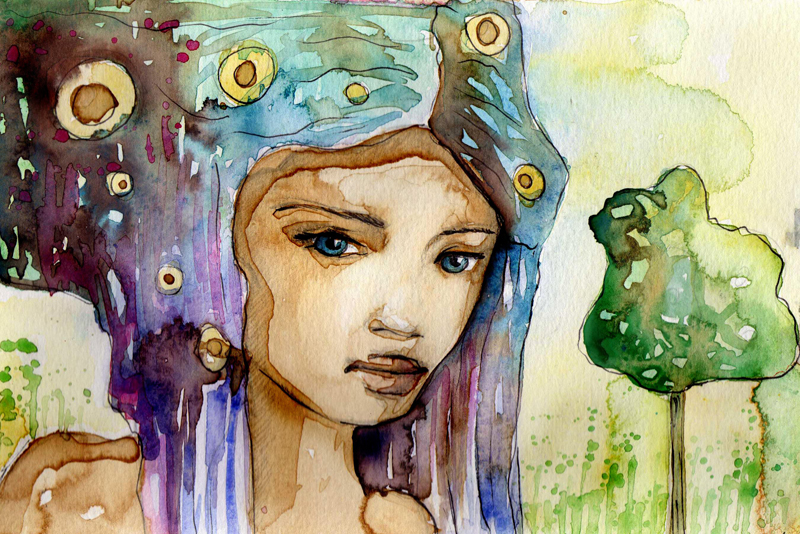 Combination skin, is something that a lot of us are challenged with. I won't reinvent the wheel by writing about it because former Ethnic Beauty Editor April Alisa Marquette has done a great job.
She brings to life the pages of Reggie Wells book Face Painting on the topic. Keep in mind that your combination skin might be different from someone else's combination skin. How can that be? Your body is it's own unique universe. You, your sister and your best friend can all have combination skin but your product choices will often be completely different for treating them. Take what you can from the article, just remember that testing is the key.
Enjoy!
I was looking over a book that I'd previously done a review on; Reggie Wells'
Face Painting
. In it I stopped at the chapter entitled
Caring for Your Skin
. There, this celebrity makeup artist/author was speaking about a longtime prima diva whose consistent care for her skin gives her the type of complexion that is a makeup artist's dream. You know who she is. A soul singer and philanthropist, this lady who gets much respect has been called 'The Queen,' for more than four decades. In the book, Mr. Wells states that ethnic women as a whole can have beautiful skin. He points out that skin of color is most often envied because it retains its youthful appearance. He also speaks about combination skin.
You know you have it if you look shiny in the T-zone -- mid the forehead, over the eyes, as well as around the nose and maybe even on your chin. Sometimes in the T-zone, your pores will appear larger than elsewhere on your face. Mr. Wells says those large pores are the culprit behind the excess oil that appears on your skin. He also says that pollutants and makeup can clog these pores -- if they aren't suitably cleansed each day. Further, skin will become susceptible to impurities such as blackheads, whiteheads and other surface problems, many of which can be offset with correct cleansing.
In his plain-speaking book, he says that persons with combination skin need a carefully chosen facial soap – and
not
the deodorant or body bar that you'd use for the rest of you. Mr. Wells, Oprah's longtime makeup artist, also states that your facial soap should be formulated for
your
specific skin type. Then one should be careful not to do damage by scrubbing facial skin, which will only exacerbate or bring on problems and possibly even unwanted lines. He advises a thorough rinse each morning and evening.
I was surprised to note that this guru who teaches the proper way to apply makeup alleges that even after using a facial soap, skin isn't as clean as it can be. He speaks of left-over residue, which can settle in pores. Thus he suggests oil-free, gel, or water-based facial cleansers that are touted as gentle, soap-free or even moisturizing. These are to penetrate and cleanse makeup or irritants left behind.
You may raise a brow at him suggesting moisturizer for combination skin, however, in the morning it will act as a protectant, forming a barrier between your skin and your makeup, and between the elements and you. He says it replenishes necessary moisture and that if it contains sunscreen, it will protect against harmful UV rays. Mr. Wells says this step is important and that using an oil-free or non-comedogenic moisturizer will not cause you to look greasy nor will it clog your pores; it will simply protect without oil. (I'm a witness.) He says if your skin is combination and not extremely dry, you can skip the night moisturizer, which can be a hazard when one has larger pores.
Mr. Wells recommends administering a once-weekly cleansing mask. This is to eliminate build-up and remove impurities that even your cleanser did not get, especially if you happen to live in an urban area where there may be higher levels of pollutants. The mask to look for, he says, is one that will suit your particular needs. Often oatmeal or clay formulas will work well as they absorb excess sebum and cause skin/larger pores to look refined.
Ethnic beauties, this makeup artist who had media mogul Oprah Winfrey as his first student in Makeup 101, this artist who has worked on some of the most famous faces in the world, says that simple is best. In this book that I often refer to, his advice is...clean, protect, and moisturize, to bring out the natural beauty of combination skin.
That's it for this week. As always ...
Dedicated To Your Beauty!
Juliette's Website
Nyraju Skin Care


Related Articles
Editor's Picks Articles
Top Ten Articles
Previous Features
Site Map





Content copyright © 2022 by April Alisa Marquette. All rights reserved.
This content was written by April Alisa Marquette. If you wish to use this content in any manner, you need written permission. Contact Juliette Samuel for details.