Keeping Golf Equipment in Shape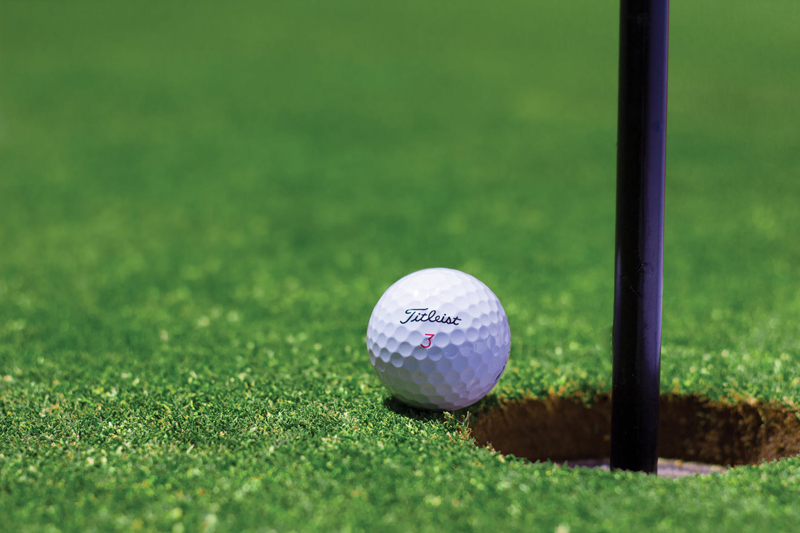 If you play golf often it is very important to see that your equipment is in good shape. .. If you belong to a Country club that has employees who will clean and care for your clubs after each round you play you are the lucky ones. When you live on a golf course and have a private cart at home you are responsible for cleaning and checking all your golfing equipment. This is what happens to be my situation, so I am careful to see that all my clubs are clean after each round. Keeping a pan of water and scrub brush you can easily clean off all debris left on your clubs during play.
It is also important to check your grips often to see that they are not worn as having good contact with your hands on your grips will help for better control and better shots. Usually most pro shops will re-grip your clubs for you for a small fee. You can order kits from any golf sporting good store and you can re-grip them yourself. I prefer to let my Pro shop do this for me. Since I do not wear a glove and have never done so for years I make sure my grips are in good shape and soft for a good grip on the club.
Keep your golf shoes in good repair and clean. Wipe them off after each play to remove soil and brush off the cleats to remove mud and sand. Once you let most mud dry on the soles of your shoes you will find yourself slipping on most of your tee shots. It takes little time to check out your shoes after each round of golf. I have several pairs of golf shoes and usually change from one pair to the next just to give them a rest. It is also wise to check the cleats and replace any that look worn or lost. I have extra cleats and a tool to keep my golf shoes in good repair.
Since I do not use a golf glove while playing I notice other players who will have several pairs on their golf card. During the summer weather a glove will become soaked in sweat and make them slippery and hard to control your shots. I have found by not using a glove I do not grip the club very hard, as this always makes you tense up and not make a good swing. My light grip helps from keeping calluses forming on my hands it also saves me a lot in not having to purchase so many golf gloves.
Since I have a private golf cart I can keep all my accessories close at hand. I have all my golf balls marked with my special mark so my partners will know my ball from others. This saves so much time and arguments as to what ball belongs to whom. I always keep an extra ball in my pocket in case I went out of bounds or into water. This also saves time. I keep two kinds of tees, one long one for my driver and small ones for the par three holes and using an iron. I always have ball markers in my pocket and carry two as sometimes you may want to loan one to a partner who lost theirs.
If you can observe all these things you can keep your golfing equipment in good shape and will be ready to play the next day. Organizing your golfing supplies will also save time and speed up play. This is what we all want as five hour rounds should not be allowed.


This shows my golf cart with easy access to golf course. I can keep all my equipment in good shape for a great round of golf.






You Should Also Read:
Mill Creek Golf Course


Editor's Picks Articles
Top Ten Articles
Previous Features
Site Map





Content copyright © 2023 by Letta Meinen. All rights reserved.
This content was written by Letta Meinen. If you wish to use this content in any manner, you need written permission. Contact Sandy Eggers for details.