Fall TV Season Features New SciFi Shows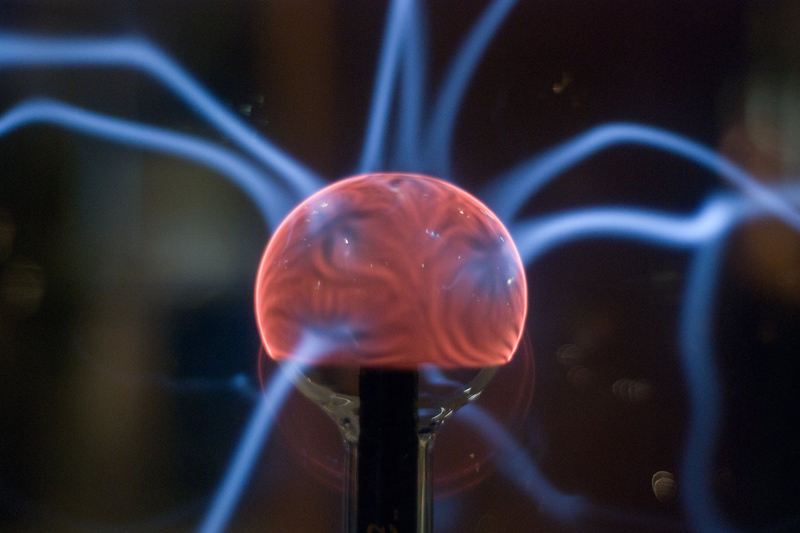 In the wake of ABC's "Lost," this season's broadcast TV lineup features more supernatural and mystery elements than last year's. In fact, five out of the 19 new dramas find inspiration from science fiction. Most of the shows will bow during the week of September 19, so check local listings to make sure you don't miss a minute.

ABC's "Invasion" will air Wednesdays at 10 p.m. ET and is set to premiere on Wednesday, Sept. 21. However, the network has already stopped promoting the show, due to the fact that the pilot includes a hurricane wreaking havoc on the town of Homestead, Florida—an area Hurricane Andrew destroyed in 1992. Because of sensitivity issues relating to Hurricane Katrina, it's still possible that the launch of this series will be delayed. The premise: a hurricane ushers in a series of unexplained phenomena, suggesting that the disaster was simply a smokescreen for an alien invasion. Russell Varon (Eddie Cibrian) is a divorced father who starts to encounter strange occurrences in his town—including his daughter (Ariel Gade), who has seen hundreds of lights floating toward the water during the storm, and his ex-wife (Kari Matchett) who is found naked in the water with no memory of what happened. The town starts to rebuild as Russell and his family begin a fight for the survival of their community—and the human race.

ABC is also bringing back "Night Stalker," a remake of the 1970s cult hit starring Stuart Townsend as Carl Kolchak, Thursday nights at 8 p.m. ET. It debuts Thursday, Sept. 29 at 9 p.m. ET. When his wife died in an attack on a deserted highway 18 months ago, Kolchak started to investigate similar murders touched by the supernatural. The puzzle leads him to L.A. where he signs on with the L.A. Beacon newspaper as a crime reporter and meets with Perri Reed (Gabrielle Union), who is Scully to Kolchak's Mulder. The cast also features Eric Jungmann as an ambitious photographer and Cotter Smith as Kolchak's former and present boss.

CBS' "Threshold" airs Fridays at 9 p.m. ET. It takes place in the Atlantic, where a Navy cargo freighter discovers an extraterrestrial ship that has landed in the ocean. A team is recruited to await the Earth's first alien encounter, led by Molly Anne Caffery (Carla Gugino). The team features a brilliant aeronautical engineer with strong religious leanings, a language and communications expert and a covert operative. They are instructed to implement Operation: Threshold to find out why the aliens landed, where the crew ended up, and prepare for the worst case scenario—an alien invasion. The cast features Charles S. Dutton, Rob Benedict, Brian Van Holt, Peter Dinklage and a SciFi fan favorite, Brent Spiner of "Star Trek: The Next Generation" fame.

Stepping into the foray, NBC offers "Surface"—a sea-themed offering that we're betting is quite different from NBC's last sea-based SciFi show, "Seaquest." It debuts in its regular time slot starting Monday, September 19 at 8 p.m. ET and centers on the appearance of mysterious sea creatures in the deep ocean. There are four main characters: a young oceanographer named Daughtery Carstarphen (Lake Bell), a government scientist who wants to keep the discovery under wraps (Rade Sherbedgia), a Louisiana fisherman who lost his brother in a suspicious diving accident (Jay R. Ferguson) and Miles (Carter Jenkins), a young boy who brings the beautiful creatures ashore. The mystery also engulfs Naval officers in the Antarctic, a family in San Diego, scientists from the Oceanographers Institute in Monterey and fishermen in the Gulf of Mexico.

The WB is featuring "Supernatural" this season on Tuesdays at 9 p.m. ET, starting on Sept. 13. This series features Jared Padalecki and Jensen Ackles as brothers; Sam (Padalecki) is the son who left home for college and plans to attend law school; Dean (Ackles) is the one who followed in his father's footsteps and took on his quest to uncover the truth behind their mother's death. When their father vanishes, Sam comes home after four years to help look for him. After discovering their dad's journal, the brothers realize that they now have found the wealth of their father's knowledge—knowledge that will help them defeat the strange, otherworldly forces that are wreaking havoc in their world. These include the Lady in White, Bloody Mary, a Native American best called the Wendigo and Phantom Travelers, who portend plane crashes. But as they fight crime, they continue to look for their father in a '67 Chevy Impala.



You Should Also Read:
CBS
NBC
ABC


Related Articles
Editor's Picks Articles
Top Ten Articles
Previous Features
Site Map





Content copyright © 2023 by Helen Angela Lee. All rights reserved.
This content was written by Helen Angela Lee. If you wish to use this content in any manner, you need written permission. Contact Helen Angela Lee for details.