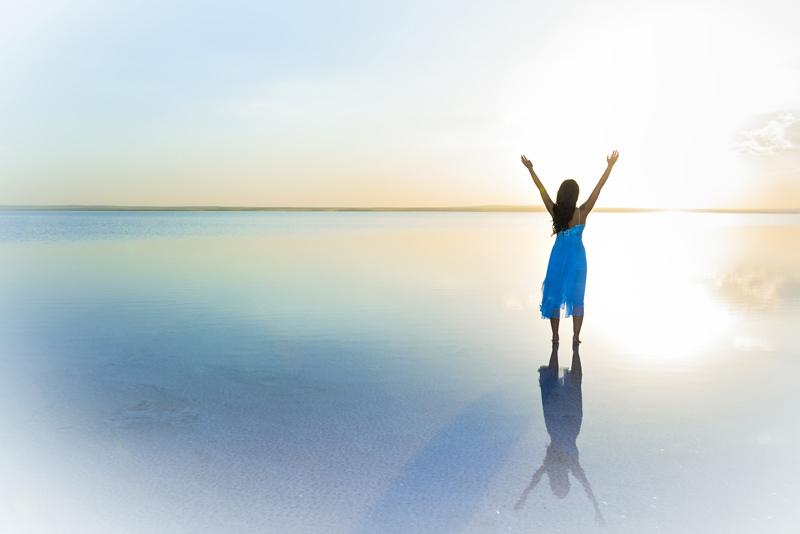 On a recent flight from the U.S. back to the Czech Republic, I developed some interesting asthma symptoms. My lungs became uncomfortable, and I became extremely dizzy and nauseated. I also had shortness of breath and chest tightness. I have flown many times since being diagnosed with asthma about 10 years ago, but never had these symptoms before—at least not to this extent. Like a good traveler, I was prepared with emergency asthma meds and motion sickness medicine. These medications helped to keep my asthma from getting worse, and I did not have to use the motion sickness bag. Everything turned out OK, but I learned a very valuable lesson. Never fly when your asthma is unstable.
I was very fortunate on this trip that no further complications developed. Flying with unstable asthma can be dangerous. After returning home, I studied what actually happens with asthmatic lungs at high altitude and during flight. It is amazing how our bodies work to keep up normal oxygen levels during flight.
Cabin Pressure & Asthma Symptoms
Commercial flights use airplanes that have pressurized cabins. Before flight, the pilot will adjust the pressure of the cabin to an equivalent altitude between 5,000 and 8,000 ft above sea level. This pressure change results in reduced barometric pressure, causing a decrease in the number of oxygen molecules, leading to an oxygen saturation level of 90% in cabin air. Healthy passengers usually manage this drop in oxygen and pressure with no problem. However, those who have sinus and lung problems (such as asthma) can develop problems if their condition is unstable before flying.
During the flight, an asthma patient's lungs will try to compensate for the drop in oxygen levels. Lungs will physically expand, with the diaphragm moving downwards to make room for the expanding lungs. You will feel your lungs expand (depending on the severity of your asthma symptoms at the time). It feels like you have balloons in your chest, you might experience chest tightness (maybe even some pain) and you might develop nausea (from the diaphragm moving down).
Along with lung expansion, your breathing rate will increase as your lungs work harder to supply oxygen, and your heart will also begin to work harder, causing a rise in your blood pressure. All of these symptoms can continue to become worse, depending on how unstable your asthma is at flight time. You can actually develop a severe asthma attack when your lungs are working so hard to keep your blood oxygen at normal levels.
Stay Healthy
What can you do to avoid having an asthma attack when flying? First and foremost, do not fly if your asthma is unstable. That is the most important rule to follow before taking any kind of trip, but especially when traveling by plane. If you or your child's asthma is moderate to severe, it is advisable to see your doctor or healthcare provider just before your trip for a check-up. Your doctor will be able to determine if you are fit for flight, and give you advice about how to handle any symptoms that might arise during your trip. If your doctor says you are fit to travel, go and have a great time. However, if you are not fit to fly, then by all means stay home until you are well.
Next, if you are fit to travel, be sure to pack all of your asthma medications into your carryon luggage. It is important to keep your emergency medication with you at all times, along with any medication you may need to take during your flight. Be sure to follow Transportation Security Administration's (TSA) guidelines as to how to pack your medications to take onboard the plane.
Lastly, if you do develop a problem during flight, be sure to call your flight attendant and let him/her know you are having trouble. Commercial airlines often have medical assistance available to contact in case a passenger becomes ill. Moreover, most airlines do carry supplemental oxygen for passenger use in case of emergency.
Travel safe and smart by assessing your asthma before you leave on vacation; keep all medications (including emergency medicines) in your carryon luggage. Be sure not to travel if your asthma is unstable. Traveling when ill is not fun, and can be very dangerous, resulting in severe asthma symptoms that could even endanger your life. Be healthy and have a wonderful time on your trip by monitoring asthma symptoms and following doctor's orders.
Here is a link to the TSA's website and information for travelers with disabilities and medical conditions:
Transportation Security Administration (TSA): https://www.tsa.gov/travelers/airtravel/specialneeds/index.shtm
Please check out my new book
Asthma Tips & Advice
Now also available on Amazon
Asthma Tips & Advice
You Should Also Read:
Traveling with Asthma
Asthma and Sinusitis
Understanding Asthma Signs & Symptoms


Related Articles
Editor's Picks Articles
Top Ten Articles
Previous Features
Site Map



Follow @SherryAsthma
Tweet





Content copyright © 2023 by Sherry Vacik. All rights reserved.
This content was written by Sherry Vacik. If you wish to use this content in any manner, you need written permission. Contact Sherry Vacik for details.