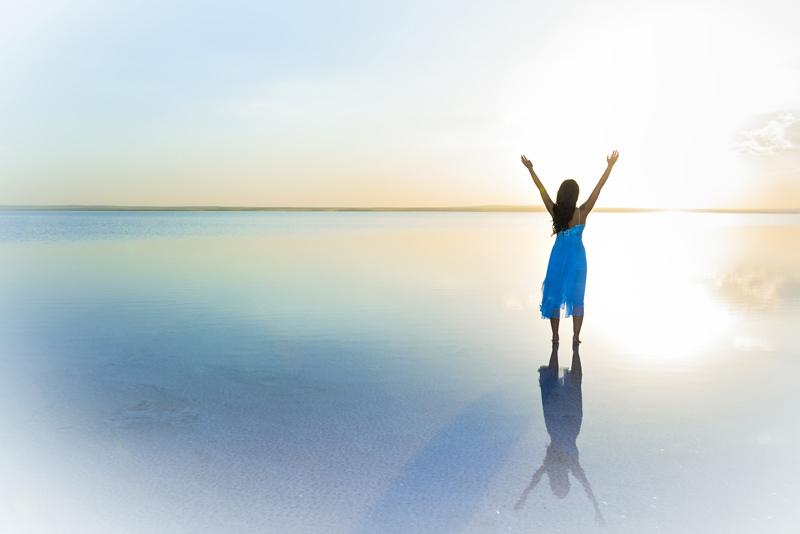 Traveling with asthma and allergies can be quite a challenge, but there are steps you can take to ensure a safe trip for you and your family. Research, planning ahead and proper packing help you to explore new places, do all your favorite activities and more on your vacation or holiday. Here are some ideas to help you have a safe trip.
Research
Planning your trip can be fun and exciting, and you can use this time to do a little bit of research. Researching possible destinations is an important part of planning a trip when you have asthma. Look for destinations away from heavy air pollution, and be sure to check the pollen counts for the time of year you plan to visit. You can find this information on weather websites such as The Weather Channel (see web address at the end of this article). This is one way to help avoid asthma triggers and keep you healthy on your trip.
It's also a good idea to research hotels at your chosen destination. Many hotels these days have rooms geared to those who have asthma and allergies. You can usually find information about such rooms on a hotel's website. It also helps to read reviews from others who have stayed in hotels where you might stay. Another place to find allergy and asthma safe rooms is at Pure Room (website address below this article). Here, you can find hotels in many locations that cater directly to people who have allergies and asthma.
Another option to ensure you avoid asthma trouble from hotel bedding and towels is to take your own. There are travel sheets, made from silk or cotton, that fold up small, and provide protection against detergents and other asthma triggers. You can also pack your own microfiber towels.
Travel insurance is another important option to consider when planning your trip. Your regular health coverage may not work in other states or countries, so look for travel insurance that will cover your asthma, and that will provide insurance coverage at your destination.
Doctor Visits
The next important step to take before your trip is to see your doctor and discuss your travel plans with him/her. Talk with your doctor about your chosen destination and discuss any questions or concerns you might have about your trip. You and your doctor should discuss all medications you need to take along, plus any additional emergency medications that might be needed in case of an asthma flare or attack.
You might also ask your doctor for a letter with information about your condition, how it is being treated, and what prescribed medications you are taking. Your health information can be very helpful to health care providers at your destination in case of an asthma flare or attack. It is best if this letter and list of medications is written on your doctor's office or clinic letterhead, and should include his/her signature and contact information.
Now you and your doctor have discussed your trip, it's best to make an appointment to see your doctor again just before you travel. A check-up before your trip will ensure your asthma is stable, and you are healthy enough to travel.
Packing
The last step to preparing for your trip is packing. Packing can be "fun," but taking the time to properly pack for your trip helps to ensure you're ready to have fun and prepared for any possible emergencies. You should pack enough medicine to cover the time you'll be gone, plus about seven extra days of medicine. Taking along a few extra days of medicine will tide you over in case of any travel delays you may encounter on your trip. And make sure to pack all essential tools such as a peak flow meter, nebulizer, and spacer.
Along with your medications, make sure to pack your doctor's letter and travel insurance. All medications should be packed in their original containers, and have all prescription information on the labels. If traveling by plane, you should pack your asthma medications in sealable plastic bags in order to get help you get through security. It's important to keep all of your medications packed in your hand luggage, not in your check-in luggage. Suitcases can be lost, stolen or damaged. Keeping your asthma medications with you at all times is the best option to avoid problems.
Traveling
Going on a trip or vacation is very exciting, and there is a tendency for patients to forget to take their prescribed medications on time, if at all. Be sure to take all your prescribed medications according to your doctor's orders, and stay on your medicine regimen during your trip. This will help to keep your asthma as stable as possible, and keep you safe and healthy on your trip.
Don't let your asthma come in between you and travel. You and your family can have a wonderful and fun time. Follow these simple steps in order to have a safe and fun trip, while taking care of your asthma.
The Weather Channel: https://www.weather.com
Pure Room: https://www.pureroom.com
Please check out my new book
Asthma Tips & Advice
Now also available on Amazon
Asthma Tips & Advice
You Should Also Read:
Asthma, Smog and High Ozone Levels
Understanding Asthma Signs and Symptoms
Spring Allergies Sneezing and Wheezing


Related Articles
Editor's Picks Articles
Top Ten Articles
Previous Features
Site Map



Follow @SherryAsthma
Tweet





Content copyright © 2023 by Sherry Vacik. All rights reserved.
This content was written by Sherry Vacik. If you wish to use this content in any manner, you need written permission. Contact Sherry Vacik for details.