Hope for the Constitution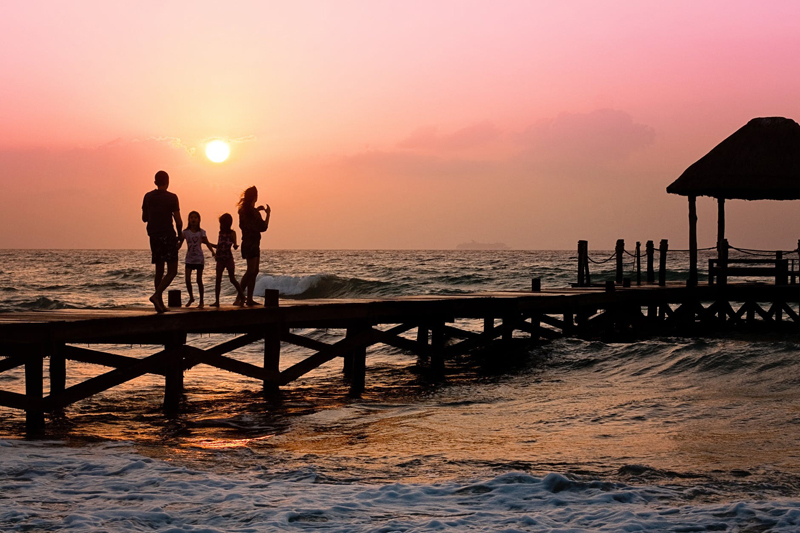 As a teenager I saw the dissolution of morals in this country and I worried what that meant for the future of this great nation. Throughout the scriptures, I knew, the Lord swept the wicked from off the land and I saw this land increasing in wickedness. Viewing the rest of the world and fearing what would happen to America's freedoms, I could see no other nation or form of government I wanted here more than ours. All others I saw obviously limited freedoms. All other lifestyles paled when placed beside our own.

Today my own teenagers worry about the same things. When I teach them in Sunday School, the lessons that grab their attention the most are those which deal with their future. Will they have one? What can we tell them?

We can tell them the truth.

We all know that America is a blessed land--a promised land--preserved by the Lord for a great purpose: the restoration of the full gospel of Jesus Christ. It is only in a free land that the blessing of religious freedom can be born. Only a free land can send missionaries into the world to help. Only a free land can generate the creative enterprise which allow us to advance and use technology as an aid to spread the message of Christ. Yes, America has a very special purpose. We should teach our children that the greatest use of America's blessings--her education, freedom and wealth--is not personal pleasure and pursuits...it is to serve the Lord in bringing the blessings of immortality and eternal life to all men.

Ironically, America's ability to retain these divine blessing lies, not in the Lord's hand, but in our own lives. It is eternal fact that the Lord stands ever ready to bless those who honor Him and keep His commandments, "but when ye do not what I say, ye have no promise" (D&C 89:10). Though He can, He usually won't bless the wicked. To receive His blessings on this land, we must remain righteous. We can teach our children that truth.

To retain His blessings on this land, we must speak up and teach our children to do the same. Mosiah wisely stated, "It is not common that the voice of the people desireth anything contrary to that which is right; but it is common for the lesser part of the people to desire that which is not right; therefore this shall ye observe and make it your law—to do your business by the voice of the people. And if the time comes that the voice of the people doth choose iniquity, then is the time that the judgments of God will come upon you" (Mosiah 29: 26-27).

We must not let the minority degrade, humiliate, demean or cower us into silence. We must speak up—at the ballot box, in city and school meetings, with our elected representatives.

We, as Latter-day Saints, must get involved in government. Our future depends on it and we must train ourselves and our children to meet the coming need. "When this constitution is upon the brink of ruin this people will be the Staff (upon) which the Nation shall lean and they shall bear the constitution away from the very verge of destruction" (Writings of Joseph Smith, pg 416). This will not happen if we do not know the laws or the Constitution. We must know them.

We must also increase in love toward all people and teach our children the same. "When the people shall have torn to shreds the Constitution of the United States, the elders of Israel will be found holding it up to the nations of the earth, and proclaiming liberty and equal rights to all men, and extending the hand of fellowship to the oppressed of all nations" (John Taylor, Journal of Discourses 21:8).

Above all, we must give our children hope. Brigham Young said, "Will the Constitution be destroyed? No: it will be held inviolate by this people; and, as Joseph Smith said, 'The time will come when the destiny of this nation will hang upon a single thread. At that critical juncture, this people will step forth and save it from the threatened destructions.' It will be so" (Journal of Discourses, 7:15).

"I have faith that the Constitution will be saved as prophesied by Joseph Smith. But it will not be saved in Washington. It will be saved by the citizens of this nation who love and cherish freedom. It will be saved by enlightened members of this Church—men and women who will subscribe to and abide the principles of the Constitution.…It is my conviction…that when the Lord comes, the Stars and Stripes will be floating on the breeze over this people. May it be so, and may God give us the faith and the courage exhibited by those patriots who pledged their lives and fortunes that we might be free" (Ezra Taft Benson, BYU devotional, September 16, 1986).

We must assure our children that when we live righteously, gain appropriate knowledge, speak up, get involved and stay close to the Lord, we will always have hope for we will always have His blessings.

His purposes will not fail; nor will He ever fail the righteous. It is His promise to us and our children. And what wonderful, true freedom comes with that promise!


Related Articles
Editor's Picks Articles
Top Ten Articles
Previous Features
Site Map





Content copyright © 2022 by T. Lynn Adams. All rights reserved.
This content was written by T. Lynn Adams. If you wish to use this content in any manner, you need written permission. Contact Jamie Rose for details.