Back-to-School Countdown Calendar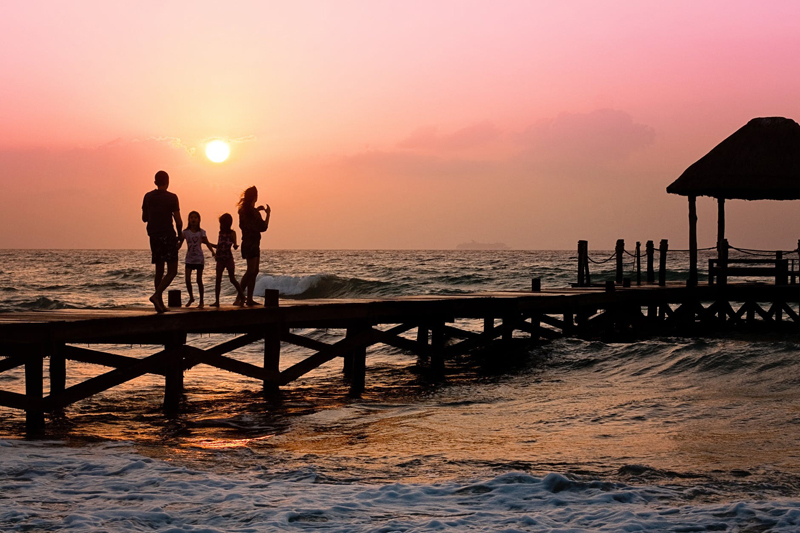 This year my youngest child will be starting pre-school. He is convinced he's going to school because he's finally grew tall enough to touch the bottom of the three-foot depth in the local swimming pool. Happily, he is very excited to be joining his older siblings at school.
After six children I still get teary-eyed on the first day of school and I'm sure this year, as I send off my last child, I will struggle as much as I did when I sent off my firstborn. Thank goodness for Fridays. Like a kid, I watch the clock each Friday with excitement because I get my family back for the weekend!
Despite the fact that I truly do miss my children when they are gone, being raised by a teacher and now being married to one, my life has been filled with positive attitudes toward school. I find it sad that many children do not relish learning, dislike or even fear going to school. Here are some ideas we use in our home to help get our children excited for going back to school. You can use the ideas to create a back-to-school 10-day countdown calendar to help younger children prepare for and get excited to start school.
To make your own back-to-school countdown calendar have eleven sheets of paper or index cards. On one sheet or card, write "SCHOOL TODAY!" Number the remaining ten sheets from one to ten. Let young children help you write the numbers and color them. That's part of their fun. Place the sheets in countdown order with the number ten being on top and "SCHOOL TODAY" being at the bottom of the stack.
Next select ten items from the list below (there are 20 to choose from). Choose items you think your child would enjoy, that you can commit to doing, or which will help you get them ready for school. Now write one item on each countdown day. Make sure that you pay attention to the timing. Don't put "Help make your lunch for the first day of school" on countdown day seven or the meal will be rancid by the time school starts. Likewise, if classes in your area start on a Wednesday you can't "Go to school to meet your teacher and see your room" on countdown day three because that would be Sunday and most teachers won't be there. Other than that, you're free to arrange the ideas any way you'd like.
Now that you have one idea written on each day staple, tape or tie your calendar together and display it where your child can see.
NOTE: If you have more than one child, make more than one calendar so they feel personally involved. Just make sure the activities are the same for each day or you may wind up going to the playground on separate days for each child.
Each morning let your child tear off the old countdown day and together do what is displayed on the next day. (It is important you do each of the activities with them, even cleaning their room. You will have fun being together and you can talk about the things they will learn and do in school. Even more important, if you are with them and they express fears or concerns about school or a certain school mate or teacher this year, you will be there to help them understand and ease their concerns.)
Ideas for a
BACK-TO-SCHOOL COUNTDOWN CALENDAR
*List five reasons you can enjoy school.
*Go to the school together and play on the playground.
*Pack your backpack with the supplies you will be taking to school.
*If you are taking your lunch to school, help plan a healthy lunch menu and write down the ideas.
*Select and lay out the clothes you plan to wear on the first day of school.
*Help make your lunch for the first day of school.
*Walk to school or to the bus stop together to learn the way.
*Go to school to meet your teacher and see your room. Learn to find your way to your room, the office, the cafeteria and the playground.
*Discuss the Lord's feelings about learning. (Parents, you may want to tell them that Jesus learned how to read and write, increasing "in wisdom and stature and in favour with God and man" [Luke 2:52]. Some other scriptures which can give you ideas include D&C 88:118-119 [learn from the best books and establish a house of learning], D&C 130:18-19 [the intelligence you gain in this life will rise with you in the next].)
*Have a special family treat tonight and talk about school. Ask your parents to tell you about their favorite teacher and their best friend when they went to school.
*Clean your room together and get it ready for the first day of school.
*Start going to bed early and getting up earlier so you will be used to it when school starts.
*Practice writing your name. If you don't know how, have someone write it for you and try to copy it several times.
*Learn to use an alarm clock. Learn how to set it and turn it off. Try setting it tonight and use it to get up in the morning.
*Gather or buy the school supplies you will need.
*Write down three things you want to learn this year. (Ideas for younger children may include writing their name, learning to count to 100 or doing simple math.)
*Get your hair cut or have someone do your hair the way you want to wear it on the first day of school.
*Pick out a special magnet just for you to display important school papers or projects on the refrigerator. (Parents: you can use a magnet you already have and label it for each child or go shopping together just to find special school magnets for each child. Make sure the magnets will be strong enough to hold three or four sheets of paper at a time. This is also a good way to display those 'sign and return' papers we all get.)
*Find a place to store your backpack every day.
*Make a special place to study and do homework. Stock it with school supplies and get it ready. Pick a time to study or read there every day.

Love of Learning

The Minds of Boys: Saving Our Sons From Falling Behind in School and Life


Related Articles
Editor's Picks Articles
Top Ten Articles
Previous Features
Site Map





Content copyright © 2022 by T. Lynn Adams. All rights reserved.
This content was written by T. Lynn Adams. If you wish to use this content in any manner, you need written permission. Contact Jamie Rose for details.