Space Station 3D - film review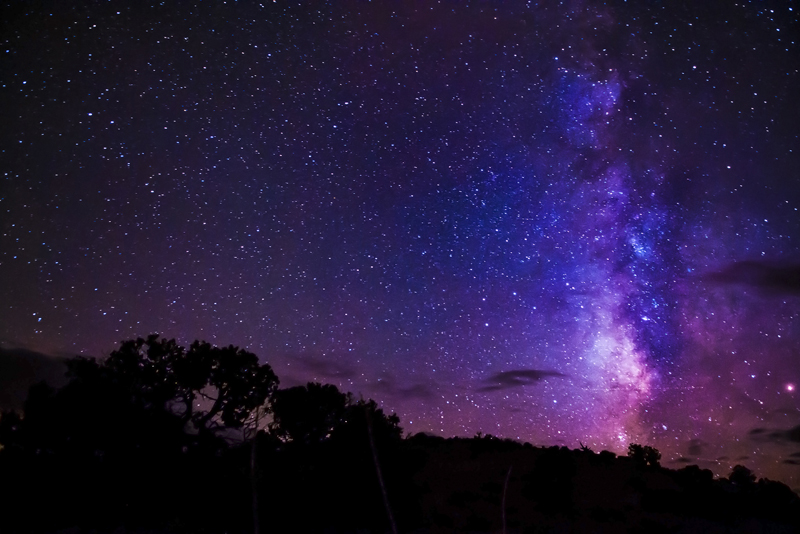 Do you think you will ever see the Earth from space?
The answer could be yes if you (a) become an astronaut, (b) have $35,000,000 to be a space tourist or (c) if Virgin Galactic is successful
and
you have the money for a ticket to space.
I'm pretty sure my answer would be: No, I don't expect ever to see the Earth from space, although I would certainly like to. Supposedly, one of the two universally-liked activities for astronauts on the Space Station is watching the panorama of Earth passing below. So even the professionals are impressed. The closest I've ever come to this is the IMAX film
Space Station 3D
. Their tagline was: "A Select Few Have Been Aboard... Now It's Your Turn!" It did feel as though I'd had my turn.
Space Station 3D
was written, produced and directed by Toni Myers with music by Micky Erbe and Maribeth Solomon. The director of photography is James Neihouse, and Tom Cruise narrates. And the result – in 3D and on a giant screen – is breathtaking.
Much of the film was shot in space by astronauts, who were trained in this by James Neihouse. However there is also some footage of training on the ground, if that's an apt description of training under water. When correctly balanced, using weights, the effect is almost like being in microgravity.
Watch out!
Although we see three space launches, the most dramatic one involves an unmanned Russian Proton rocket carrying a component of what would be the new space station. Our view is at ground level and I still flinch and close my eyes when the rocks and dirt fly. It feels as though my own glasses are cracked when the camera lens is damaged.
On board the Space Station, we get to float through the various compartments, and see how astronauts work, exercise, wash, and sleep. We also see them having fun, much of it related to the other universally-liked activity: having fun in microgravity. At one point the crew is sharing out some M&Ms by floating them around and catching them in their mouths. When one seems to come flying your way, it's hard to resist opening your mouth to catch it. I'm sure lots of the younger children did, rather hopefully, open their mouths. I certainly saw several rows of hands shoot up to catch a passing orange.
There's nothing new
for space aficionados in this film. On the contrary, by now it is already historical. It shows the early stages of the construction of the Space Station. Expedition 1 arrived in November 2000 and the station has been continuously occupied since then.
But, alas, the space shuttles are no more. The last one, Atlantis, made the final flight in July 2011 and has retired to the Kennedy Space Center Visitor Complex in Florida. The trusty Russian Soyuz has continued to ferry astronauts to and from the Space Station.
There is something irresistible about an enterprise in which sixteen nations have worked together on such a difficult project. It is a wonderful achievement. We may learn some science there, but also something about getting along with each other.
See it?
Yes, I would recommend the film for all ages, if you can find a science center with an IMAX theater. It's unlikely that commercial theaters are still showing it unless they have a good program of schools' performances. I should note that it's available on DVD and might be worth getting if you have a 3D player. However even then you would lose the sense of being there that you get in the IMAX version.
You can find out all about the Space Station
here
. The film itself has a website, but I wasn't impressed with it. I clicked on one item and got the message: "section launching soon . . . be sure to check back." Somehow I don't think it will be launching soon.
Space Station 3D
(2010), directed by Toni Myers, rated U, 47 minutes.
NOTE: I saw this film, as part of my work as an educator, at the Science Museum in London.
You Should Also Read:
Hubble 3D - film review
Ten Fascinating Facts about Space Exploration
Thanksgiving in Space


Related Articles
Editor's Picks Articles
Top Ten Articles
Previous Features
Site Map





Content copyright © 2023 by Mona Evans. All rights reserved.
This content was written by Mona Evans. If you wish to use this content in any manner, you need written permission. Contact Mona Evans for details.