The Concept of Rebirth in the Bahá'í Faith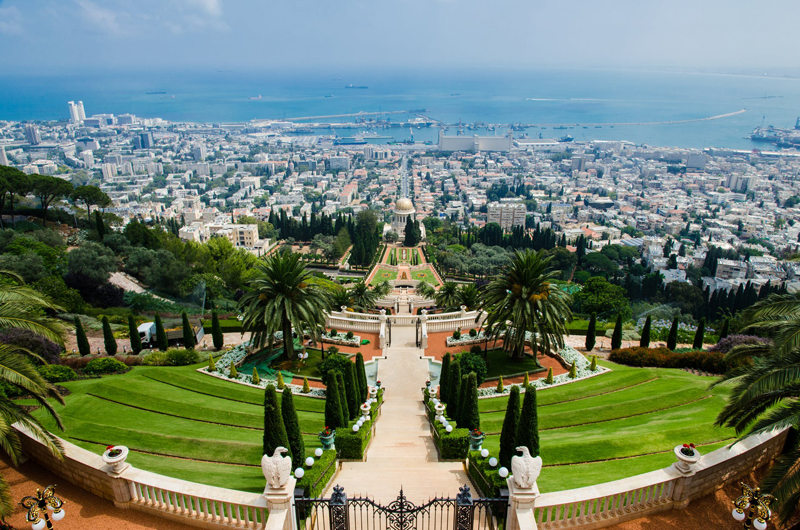 The notion of rebirth, of being born again, is common to religious teaching, but its meaning was always sort of murky to me, as I don't have a particularly mystic background. I have had friends who as Christians were very much interested in the idea that everyone needed to be 'born again' into their particular church, but until recently, I had no understanding of that other than just words of conversion.

2012 is the 46th anniversary of my declaration of belief in Bahá'u'lláh, Founder of the Bahá'í Faith. I have always referred to the date as my spiritual birthday, but to be honest, had never understood what it might mean to commemorate in any way. This year, while planning a small devotional celebration, I explored the Bahá'í texts to see what was there about the importance of one's declaration of belief. What I found has helped me understand not only my own faith, but that of others, as well.

Bahá'u'lláh taught that humanity is basically spirit, associated for a finite time with a physical body in order to learn to know and love the Creator. Creation, therefore, is designed to further this purpose, provide knowledge and a learning environment. However, learning to know and love God requires guidance, which has always been provided in the form of great Teachers. These Manifestations of God arrive every 600 to 1000 years, serve as the only connection between the Creator and the created, and speak as God's voice while on Earth.

Among the most important messages These Teachers bring is the fact that human beings are spiritual beings, not simply animal. Otherwise, there would be no reason to counter the purely animal responses to daily living: we would all behave as the beasts of the field. In explaining this concept, the son of Bahá'u'lláh, (who took the title 'Abdu'l-Bahá, meaning servant) said, "The bird is a captive in the air and the fish a captive in the sea. Man alone stands apart and says to the elements, I will make you my servants! I can govern you! ... But man himself may become a captive to the things he has invented. His true second birth occurs when he is freed from all material things: for he only is free who is not a captive to his desires." - 'Abdu'l-Bahá in London, p. 87

During 'Abdu'l-Bahá's visit to the United States in 1912, he gave hundreds of formal and informal lectures, answering questions and explaining his Father's teachings. Many of those talks concerned the essential and true nature of mankind. He defines rebirth this way: "...as long as man is in the matrix of the human world, as long as he is the captive of nature, he is out of touch and without knowledge of the universe of the Kingdom. If he attains rebirth while in the world of nature, he will become informed of the divine world. He will observe that another and a higher world exists. Wonderful bounties descend; eternal life awaits; everlasting glory surrounds him. All the signs of reality and greatness are there. He will see the lights of God. All these experiences will be his when he is born out of the world of nature into the divine world. Therefore, ...there are two kinds of birth: the first, physical birth, is from the matrix of the mother; the second, or spiritual birth, is from the world of nature. In both he is without knowledge of the new world of existence he is entering. Therefore, rebirth means his release from the captivity of nature, freedom from attachment to this mortal and material life. This is the second, or spiritual, birth of which Jesus Christ spoke in the Gospels." - 'Abdu'l-Bahá, The Promulgation of Universal Peace, p. 304

Like material birth, spiritual birth does not produce instant perfection! There is a long road of growth and development after each. But the guidance is always there, if we take the time to find and study how to apply it to daily life. Little by little; day by day.
You Should Also Read:
The Purpose of Creation
What is a Manifestation of God?
'Abdu'l-Bahá The Perfect Example


Related Articles
Editor's Picks Articles
Top Ten Articles
Previous Features
Site Map





Content copyright © 2022 by Cheryll Schuette. All rights reserved.
This content was written by Cheryll Schuette. If you wish to use this content in any manner, you need written permission. Contact Cheryll Schuette for details.