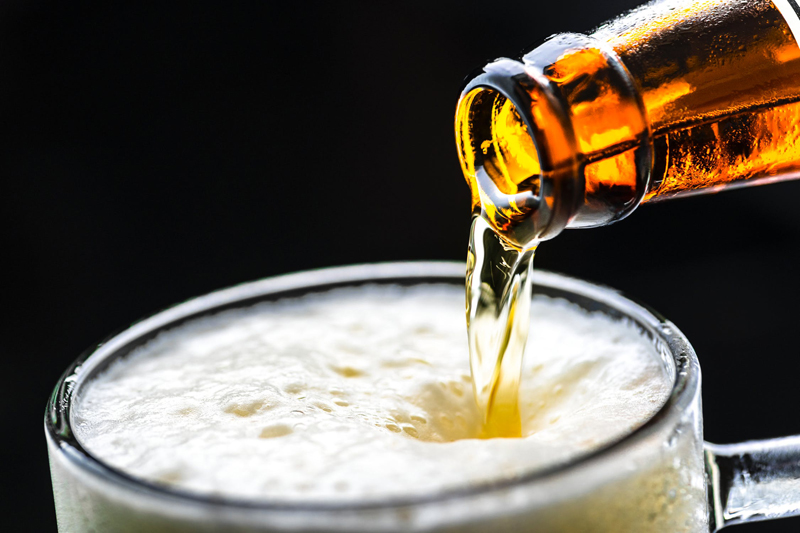 Question:  "Beer Fox, I am wondering if you can authenticate the Lincoln quote that ends in "the facts…and beer". I have seen it posted both with the "and beer" and without. Hope you can help?"  J.H., New York, New York, USA
Answer:  You are asking about the famous quote,  "I am a firm believer in the people.  If given the truth they can be depended upon to meet any national crisis.  The great point is to bring them the real facts...and beer." 

I, too, have seen this quote with and without "and beer"- depending upon whether it is used in the serious context of a legislator's persuasive argument, or as a Lincoln anecdote.  The fact that Lincoln was known for his skills at unrehearsed humor, storytelling, and anecdotes that strongly illustrated his point,  convinces me that the quote did, indeed, end with "and beer."  Although I cannot tell you the exact source of the quote, there are several books written on the humor of Abraham Lincoln, and you may have better luck than I in searching out the details.  One is Lincoln's Yarns and Stories by Colonel Alexander K.McClure, who personally knew Lincoln.  This is available at World Wide School.

I have not found the quote in this volume - however, this book clearly illustrates that Lincoln's speech was often peppered with a humorous quip at the trailing end of a serious sentence - this allowed him to often "get away with" giving an opposing point of view without causing offense.  His point being made, he knew (as do experienced lawyers) that a sentence made, whether in jest or in earnest, sits in the thoughts of the listener.

You may also be able to find the quote in The Humorous Mr. Lincoln by Keith Warren Jennison (1965), Carl Sandburg on Abraham Lincoln by Carl Sandburg (1959) or The Collected Works of Abraham Lincoln (published 1953), Rutgers University Press - 8 volumes. 

I will continue to search it out for authentication.  If you happen to find it before I do, please email me with your success.  Also, keep the source in mind - authors are notorious for choosing to quote what serves to illustrate and support their written work, and not necessarily the text in its entirety.
Cheers!
You Should Also Read:
Breweriana - Collector's Corner of Beer Stuff
Secrets of the Brewmaster's Castle
Recommended Serving Temperatures for Beer by Style


Editor's Picks Articles
Top Ten Articles
Previous Features
Site Map





Content copyright © 2022 by Carolyn Smagalski. All rights reserved.
This content was written by Carolyn Smagalski. If you wish to use this content in any manner, you need written permission. Contact Carolyn Smagalski for details.