Reconsidering Storage Units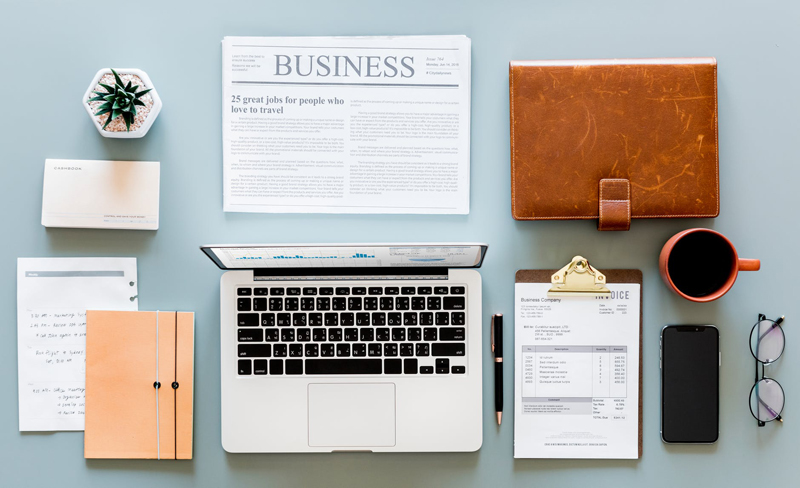 At a recent networking dinner, I spoke with a woman (I'll call her Kelly) whose rented storage unit was seriously dragging her down. Kelly recognized me from a previous meeting, and she told me she thought of me every time she went to her storage unit, which is crammed with stuff. We talked a bit about what she keeps in the unit (books, clothes that don't currently fit, a few pieces of art, and lots of miscellaneous stuff), and then Kelly told me that she was annoyed at having to pay $200 per month to house these things.

$200 per month. I asked Kelly if she spent $200 a month on anything for herself. She was quiet for a few moments and then said that no, she didn't. So I asked her what she could do with an extra $200 each month. Pay off my bills, she said. Put money aside for savings. Be able to afford a glass of wine at dinner meetings like this one, rather than simply watching others drink while I stand empty-handed.

I gently pointed out to Kelly that she is spending more each month on her stuff--stuff she doesn't particularly like or care about--than she's spending on herself. She smiled a bit forlornly and said she hadn't realized that before. That's not how it should be, she said.

Rented storage units may seem like a great way of stashing excess stuff without cluttering up your home, but they can very quickly get out of hand. If you spend money each month on storage, consider a shift in your thinking: it could save you hundreds (if not thousands) of dollars every year. Here are a few ways to reconsider your storage space.

Think about why you need it
Off-site storage units can be really useful: they're very convenient in times of big transitions (such as getting married and blending houses or dealing with a loved one's things after their death), great for valuable collections such as wines and antiques that you have plans for but don't have space for in your home, and helpful when you need a place to put things in the short term (while on an extended trip, for example).

Very often, though, I see people use storage units to stash things they're not using and may not even want but don't want to make decisions about. In cases like these, folks are paying a premium to be able to put off making some choices. Decision-making can be difficult, and it does take time, but I strongly believe it's well worth it not only to save you the expense of paying for storage, but also to clear your life of things that are dragging you down.

Think about what else you could be doing with the money you spend
Kelly had several ideas right off the bat for ways she could be better using the money she's currently spending on storage each month. If you're paying for storage and are carrying any sort of debt--especially credit card debt--you're ripping yourself off, because your money would be far better spent paying off what you owe than it is paying a storage company.

Even if you're not in debt, there are likely several other ways you could put your money to better use, especially in a time of economic difficulty like this one. And if you're spending more on housing your stuff each month than you are on doing things for yourself, you're giving your things more worth than you're giving yourself. I'm 100% willing to bet that they don't deserve that preferential treatment.

Put time limits on your rental
If you've rented a storage unit as a temporary way station for your stuff while you go through a life transition, travel, or work on selling or giving away things you don't need, make a deal with yourself that you'll honor the temporary nature of that set-up. Sign a month-to-month (or, at most, six-month) lease if at all possible, and make a firm promise to yourself--as well as to anyone with whom you share finances--that you will empty and relinquish the storage unit within a very firmly defined period. Keep a running tally of what you're spending each month so it's harder to ignore your storage space, even if it's off-site.

Chip away
It's not always possible or realistic to empty a storage unit in one fell swoop, and trying to do so can be utterly overwhelming. That said, I strongly believe that it's utterly within your power to visit your unit weekly and to commit to sorting through the stuff in one corner, the contents of a few boxes, a few pieces of furniture, or what have you. Decide that the things either truly deserve to be in your life (and then follow through on that by bringing them home) or that they don't, in which case now is the perfect time to sell, donate, or trash them.

Chip away at the contents of your storage unit a little at a time and you should soon be able to downsize to a smaller unit, and then to give up your unit altogether. The results? A significant savings of cash, which you can immediately put to use elsewhere, a sense of relief at clearing from your life stuff that's not meant to be in it, and the satisfaction of knowing that you're more important than your things.


Related Articles
Editor's Picks Articles
Top Ten Articles
Previous Features
Site Map





Content copyright © 2019 by Emily Wilska. All rights reserved.
This content was written by Emily Wilska. If you wish to use this content in any manner, you need written permission. Contact Kelly Jayne McCann for details.