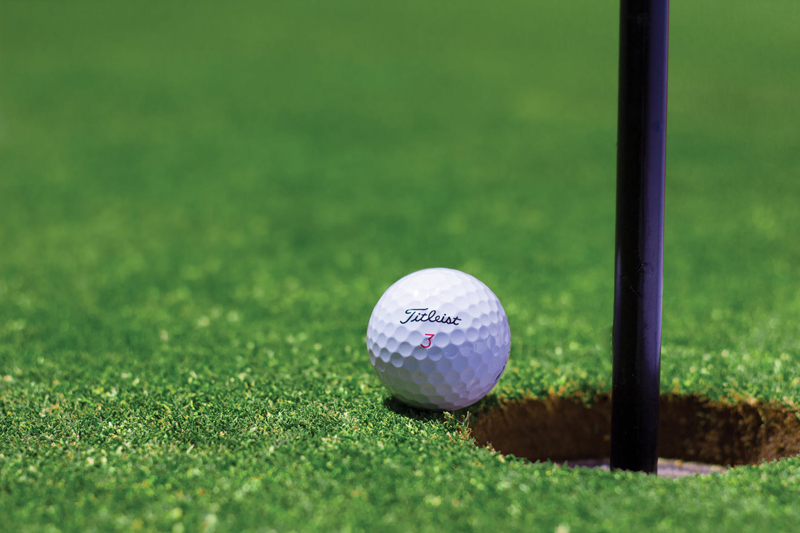 This is the season for Pink Ribbon events with the theme Rally For a Cure. This is a mission for the Susan G. Komen Breast Cancer Foundation to eradicate breast cancer by advancing research, education, screening and treatment. I was invited by my daughter-in-law Jackie Meinen to play in this Pink Ribbon golf tournament held by the Ridglea Country Club Ladies Golf Association of Fort Worth, Texas where she is a member. Along with two of her friends Jeanne Benson and Linda Cappel we made a foursome for this great cause.
I was surprised at the great turn out as I estimated from 80-90 players many dressed in pink for the occasion. On our golf cart was a packet of gifts such as a black tote bag with a pink ribbon on it, a pink zipper mesh bag filled with goodies such as pink tees, markers and other neat things. We checked in at registration where they offered raffle tickets with a display of great prices donated by many sponsors. A breakfast was waiting for us with an array of stuffed burritos, coffee cake and fresh fruit. Following this we were urged to have our picture taken by the pink cow as each member and her guests pictures would be used as place cards for the luncheon after the tournament.
We were soon ready to take off to our designated starting golf hole which was #13 where one would think it may be a bad omen. Well it proved that the #13 was not unlucky for us as we won low Net for the entire tournament. Each one of our team had their lucky shots and one of mine seemed to be retold as to what can happen on the golf course. Half way through our round we were on Hole #1 which is the #1 handicap hole of the course and plays long and is a par five. I was in the front sand trap in four and knew I needed a hard swing to clear the front edge of the trap. My shot flew out high when I heard a flutter and clink. My teammate started to yell as the ball caught the flag swirled around hit the flag pole and dropped straight down one inch from the hole. I tapped in for a six with my two strokes handicap helping us with that low net score. If that ball had not caught the flag it would have been long gone. One needs luck many times and this shot was pure luck.
After the round was over we were ready for the luncheon and found our place card pictures taken with the Pink Cow. Our table was #2 with a great centerpiece of a pink rose bush in a decorated container. A large metal pink ribbon was stuck in the container along with dishes filled with pink M&M's another Breast Cancer sponsor. Luncheon was a delicious grilled chicken salad, toast rounds and chocolate strawberry ice cream dessert.
All round tables in the dinning room seated two teams and we found this table turned into the lucky place to be as we by far won the most prizes. Five of the eight ladies won raffle prizes, the other team at our table won second in low Gross and our team won first in low Net. Jubilation was had by all as we checked out our winnings. Along with a few pink items we found a $25.00 gift certificate to the pro shop in our pink decorated bags.
Your Golf Course can hold one of these Pink Ribbon events to support the Susan G. Komen Breast Cancer Foundation. Rally for a Cure which is a registered trademark of the Susan G. Komen Foundation and also supported by "Golf For Women" magazine. We all were given a year subscription to this magazine or an extended year is we already subscribed. This was a great tournament, well run, excellent team mates, and I appreciated being invited to this Pink Ribbon event.


My teammates above for this tournament were Linda Cappel, Jackie Meinen, Jeanne Benson, great group and a wonderful golf course with the fastest greens in the west!!!


You Should Also Read:
Women's Golf Magazine
Ridglea Country Club


Editor's Picks Articles
Top Ten Articles
Previous Features
Site Map





Content copyright © 2022 by Letta Meinen. All rights reserved.
This content was written by Letta Meinen. If you wish to use this content in any manner, you need written permission. Contact Sandy Eggers for details.