The Elite Pride of Women Brewers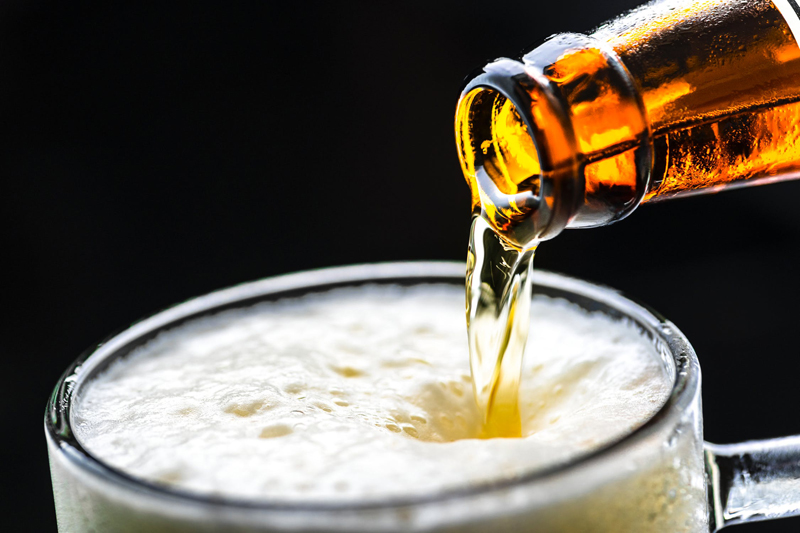 If you are an American woman, you are part of a unique breed – one that exhibits self-confidence, tenacity, and a sense of purpose. You have discovered that the world is your oyster, and that you are the precious pearl. You know that you are capable of any career path you choose. You are not easily scared-off by chemical equations, works of art, or gorillas beating their chests.

This is particularly true of the American brewster!

Although women once dominated the realm of brewing, the success and money generated by this honorable profession did not escape notice of the church and state during the Middle Ages. Stiff taxation and biased laws were enacted to curtail expansion of the most successful brewsters and ale-wives. With the onset of the Industrial Revolution, the development of grandiose brewing vats and heavy automation came close to eradicating women from the face of brewing completely.

There still remained a spark of imagination in the eyes of a few women. Maybe they helped their fathers brew, or were emotionally connected to the smell of barley and hops on their lover's breath. It was an integral part of their spirit. This thing...this inexplicable brewing thing...something about it could not be ignored!

Estimates are that approximately 1% of the brewers in America are women, with the numbers beginning to grow in tandem with the craft brewing industry, albeit at their own distinctive pace. Homebrew clubs are peppered with women in the ranks, as evidenced by such awards as the "Queen of Beer Competition" and the "Queen of Quaff."

Women seem to have a natural affinity for brewing. It may be connected to the progression of a girl through childhood, as she plays with her Easy Bake Oven, Play-Doh Kitchen and Let's Pretend Blender. Women's hair and skin products are made with herbal essence, and there seems to be an inner joy derived from baking with home-grown fruits and exotic spices. An herb garden on the windowsill is not an uncommon occurrence.

Monarchs & Lionesses

Jodi Andrews felt a flash of intimidation as she joined the ranks of already experienced brewers at the prestigious Seibel Institute of Brewing Technology and World Brewing Academy in Chicago. Encouraged by her male mentors at Boston Beer Works, Jodi plunged into the engineering, chemistry, math and sensory development required to succeed in the course-of-study at this world-class academy.

She used her own accumulated culinary proficiency and graphic design experience, in conjunction with her newly acquired scientific knowledge, to emerge as a Monarch among brewers. As head brewer at Boston Beer Works – Fenway in Boston, Massachusetts, Jodi now enjoys the challenge of brewing consistently great beer (fifteen microbrews on tap at any one time) for a discerning ballpark crowd, while developing new brews that tantalize the taste buds, from the hoppy and complex Back Bay IPA to smooth-and-creamy Muddy River Porter.

Brewster Denise Jones of Third Street AleWorks Brewpub in Santa, Rosa, California began her trek into brewing in the independent, unconventional manner of a woman on a mission. She picked up the basics at the American Brewers Guild, combined it with her broad resume of work experience, and became a knowledge sponge while working under the direction of (the late) Eric McClary of Great Basin Brewing Company in Sparks, Nevada. She now revels in the demanding atmosphere of a micro-loving clientele at Third Street AleWorks - with such brews as Stonefly Oatmeal Stout and 'Drunken Weasel' Dunkelweizen - while upholding a tight focus on freshness, high quality, and Old-World tradition. She is a master of detail and a Cassatt in the world of the microbrew.

Carol Stoudt of Stoudts Brewing Company in Adamstown, Pennsylvania is the unsurpassed Lioness among the pride of brewers. In 1987, she became the first woman to found her own microbrewery and has cut an admirable path as an adventurous entrepreneur in this business genre. Adhering to the highest standards of creating award-winning beer, she has developed a tantalizing array of brews – from Scarlett Lady ESB to Fat Dog Stout – while emerging as one of the most active members in the brewing community. She received the 2005 Brewers Association Recognition Award during the Brewers Association Craft Brewers Conference in Philadelphia this past April. Located in the beautiful Stoudtsburg Village, Stoudts Brewing Company is a gem with an air of sophistication in the artisanal world of beer.

The brewing community is primed for the infusion of women into its ranks. The craft brewing profession is the fastest-growing segment of the beverage industry. As the public becomes more aware of the variety of taste and style within individual beer signatures, the need for those with a delicate hand in sensory creation becomes an ever-greater priority.
The door is ajar, Ladies. C'mon in!

Cheers!
 
You Should Also Read:
A Classic Beer Guide for Women
Beer Goddesses and Surly Girls
The Pleasures of Beer - A Woman's Passion


Editor's Picks Articles
Top Ten Articles
Previous Features
Site Map





Content copyright © 2022 by Carolyn Smagalski. All rights reserved.
This content was written by Carolyn Smagalski. If you wish to use this content in any manner, you need written permission. Contact Carolyn Smagalski for details.