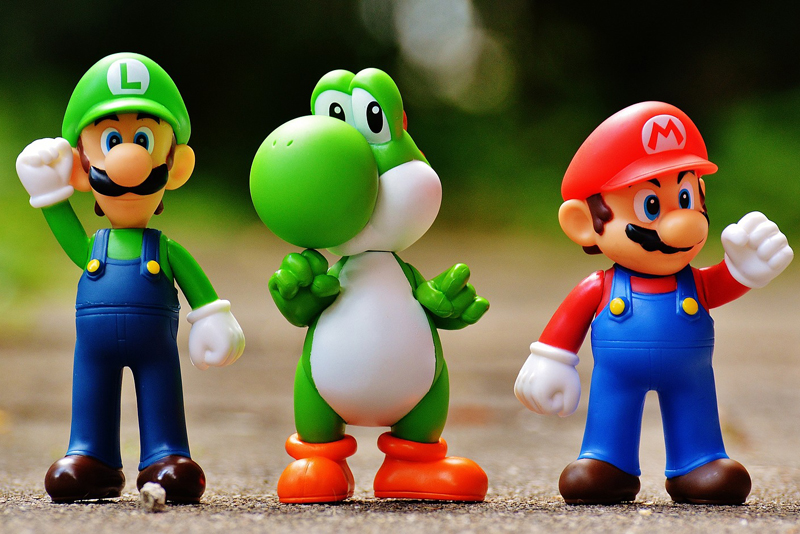 Call of Duty 3 for the Wii requires you to aim your gun, throw your grenades, and interact with your controllers. This makes the game very challenging.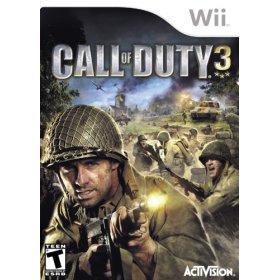 It's important to realize that the Wii has lower quality graphics than the PS3 and XBox 360 - they did this on purpose to keep the price down. It also means that normally the Wii aims towards cartooney games where it doesn't matter at all. With Call of Duty 3, the game is a much more realistic, WWII shooter. You need precise visuals to be able to see your camo-covered enemy in amongst the rubble. Where this was a challenge in the PS3 version, it was bordering on extremely difficult on the Wii because of the pixels.
We love Call of Duty 3 in general - the open gameplay, the realistic environments, the storyline. We were really looking forward to the Wii controllers letting us "live" the experience. While some actions were pretty straightforward and became second nature after playing for a while, others were never quite right because of the Wii remote design. Buttons weren't within easy reach.
The sound was exactly the same high quality as on other platforms - thundering gunfire, screams and shouts of your friends and enemies. You really get immersed into the fog of war.
I also wonder why they didn't offer a widescreen version, or multi-play. The Wii obviously supports both modes, we've seen multiplay in other games and widescreen in other games. To have black bars down the left and right of the screen didn't make a lot of sense, when the game was obviously done widescreen for other platforms. And part of the whole fantastic play-for-months feature of the Call of Duty series is that the single play mode is just training for the real challenge of multi-play. Is it really hard to kill off the enemy soldiers when they keep coming in, one after the other, through the same door that they just saw their friends die in? If you snipe someone out of a spot, a friend will leap into the exact same spot to take his place. I longed for real humans to challenge me.
Still, if you're a shooter fan and only have a Wii, this is definitely better than previous-generation games. It's a step up, a step in the right direction. And, with this being a launch title, I cut them some slack for not quite having figured out the best ways to use the joystick and to hone the graphics.
Buy Call of Duty 3 from Amazon.com


Related Articles
Editor's Picks Articles
Top Ten Articles
Previous Features
Site Map





Content copyright © 2022 by Lisa Shea. All rights reserved.
This content was written by Lisa Shea. If you wish to use this content in any manner, you need written permission. Contact Lisa Shea for details.