Betta-tude - Tune in to Your Betta Fish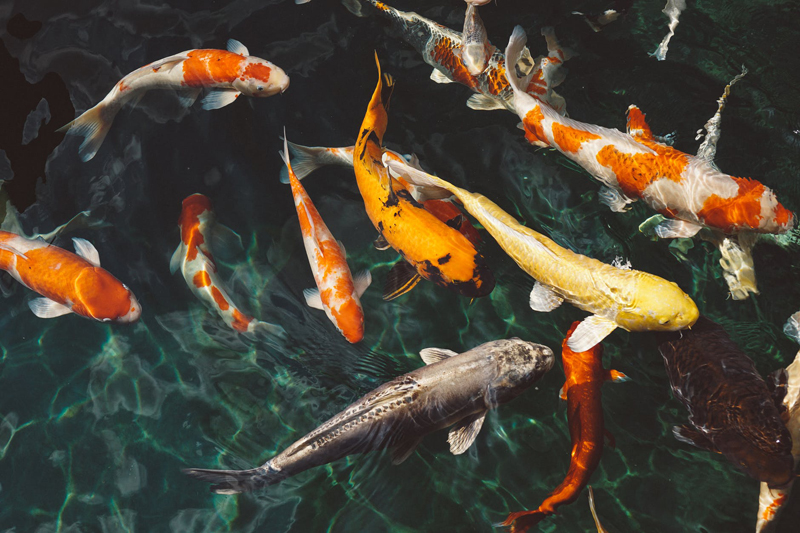 When you choose a Betta friend, it is often recommended that you look for the classic signs of good health Betta fish-wise or any other fish-wise. These are such signs as color, no skin problems, no wounds, fins that are not ragged, a normal, well-rounded body, clear eyes, and no parasites: generally healthy looking. Some of us, on the other hand, sometimes enjoy rescuing a sick Betta and nurturing him back to health! The little guys just tug at your heart-strings! If you are adopting a Betta child for the first time, though, you should probably look for, not only one that warms your heart, but one who also looks healthy, so you can get a feel for what a healthy fish's attitude and demeanor are like. Of course, betta-tude is always very individual. You've got to make a daily observation of this wonderful creature, who has come to be a part of your family, a consistent, daily part of your routine.

To tune yourself in to your Betta Fish's usual physical condition and tank habits, enjoy examining him each and every day through your own personal observation of him. This way, you will get to know what natural behaviors are for your own special and unique Betta kid. Other than the obvious good tank habits which should include swimming horizontally and effortlessly through the whole aquarium and breathing normally, each Betta fish has his or her own personality. Get to know your own special little fishie.

You've got to set aside at least a little time each day to watch your wondrous fishes. This may be at feeding times, but also set aside time each day to spend with your fish. It's fun and relaxing and allows you, over a period of time, to build up a logue of information about how your little sweetie acts and reacts in all kinds of situations throughout the day and night. You can even keep a journal of his daily behavior. I do. Try it! It's very helpful. It's quick and easy. I just write down on a pad of paper what he eats and how much and what he's doing at the time.

A sample entry for my sweet little pink, yellow, green, and blue Betta, Finnyagain is: "Today Finnyagain came to the front of the tank when I called him and did his happy dance – swimming up and down really fast and blowing fishie kisses to me." His dance is like a shimmy, so even though shimmying is sometimes listed as a symptom of a disease, for Finnyagain, I have found that he shimmies for joy and is perfectly healthy. His shimmy dances when he sees me are just a delightful part of his charming personality and shows the bond we've developed over a long series of positive encounters through meals, water changes, and watching each other!

Yes, we're looking at our fishes, but they're watching us, too! So, tune in to your fish's personality and habits – he's very tuned in to yours. You've got a little finny friend there – that's for sure.

You may not be able to hear him – except for some bubbles popping and some little noises he will make with his mouth when he tries to get your attention or when his tail splashes the surface of the water, but he is constantly trying to communicate with you and other Betta fish you may have in other tanks near him. In fact, it is very noisy under the water as fish communicate with each other and their surroundings – we just can't hear most of it.

Your best way of knowing what your fish is trying to tell you is to make sure you take a good long look at him each day! He loves to see you and to hear the sound of your voice. Bettas especially love for you to sing to them. Try singing to your fishes and note their response! This can give you further insight into your beloved Betta's normal everyday behavior.

Take a look at our Fish Forum and join in on the conversation about your Betta Fish's personality!



You Should Also Read:
How to be Your Betta Fish's Best Friend
Be There For Your Betta Fish by Spending Quality Time With Him
The Importance of Clean Water For Betta Fish


Related Articles
Editor's Picks Articles
Top Ten Articles
Previous Features
Site Map





Content copyright © 2022 by Mary Brennecke. All rights reserved.
This content was written by Mary Brennecke. If you wish to use this content in any manner, you need written permission. Contact Mary Brennecke for details.