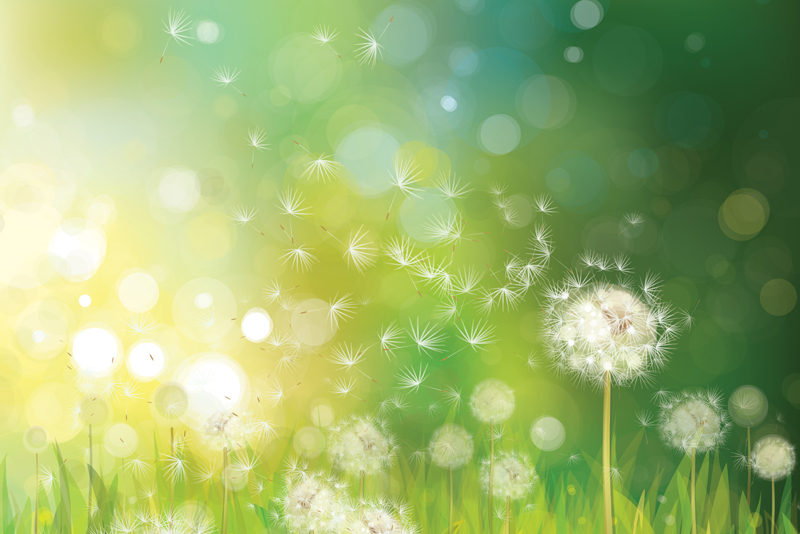 Have your allergies, like mine, gotten the best of you in the past year? Join me in making a resolution to not let allergies take control in 2008. A few simple changes in how you clean your home can make a world of difference.

Household cleaning habits can help reduce allergy and asthma symptoms by minimizing dust mites and mold, the most common triggers of indoor allergies, according to the Asthma and Allergy Foundation of America.

Frequent cleaning may not be fun but it's a simple solution to controlling allergies. Keep your home uncluttered and dust surfaces regularly with micro-fiber cloths, which trap dust. Vacuum at least once a week with a high efficiency particulate arresting (HEPA) vacuum. Poor quality vacuums may compound your problems by putting dust into the air. Avoid sweeping which tends to move dust around, rather than eliminate it. Consider wearing a dust mask while doing housework if your allergies are severe.

Your bedroom deserves some extra cleaning attention because you spend approximately one-third of your time there. Kill dust mites by washing bedding, uncovered pillows and stuffed toys twice monthly in hot water and dry on high. Fewer dust mites in your bed can help reduce congestion and night-time coughing. If you have an indoor pet, consider banishing him from the bedroom. It's probably best not to have a source of animal dander right under your nose while you sleep.

Mold in the house can wreck havoc with your allergies. Keep mold in check by reducing moisture around the bathroom, kitchen and other water areas in your home. Clean moldy surfaces and fix leaks.

Houseplants are another mold source that deserves attention. Over-watered houseplants provide ideal growing conditions for mold. Reduce the potential for mold by keeping soil in potted plants on the dry side and regularly removing dead foliage. Limit plants to one area in the house with good sunlight and airflow to minimize mold growth. Or purchase a hydroponic-growing system for your plants. Hydroponically grown plants do not produce mold.

If your allergies are severe, consider eliminating allergen sources, such as houseplants, carpeting, pets, stuffed animals, overstuffed furniture and bedding not washable in hot water.







Related Articles
Editor's Picks Articles
Top Ten Articles
Previous Features
Site Map





Content copyright © 2019 by Sheree Welshimer. All rights reserved.
This content was written by Sheree Welshimer. If you wish to use this content in any manner, you need written permission. Contact Sheree Welshimer for details.