Sex and the Single Bahá'í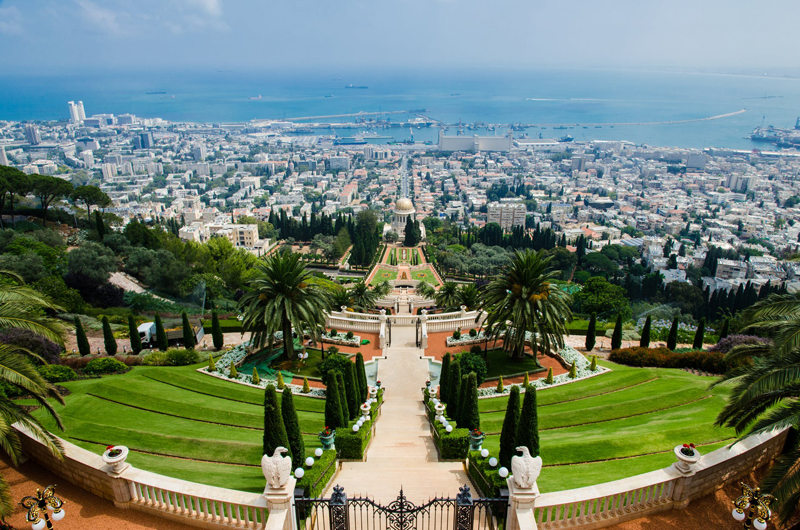 The Bahá'í Faith requires both women and men to be chaste before, and faithfully monogamous after, marriage. It condemns all manner of promiscuity, cohabitation and sexual vices. Does that mean Bahá'is lead dull and dour lives? Far from it! They tend to be the happiest people at the party, freed from the demands of a lamentably moribund society, and able to make the kinds of decisions necessary to build stable relationships. "Concerning the positive aspects of chastity the Universal House of Justice states that the Bahá'í Faith recognizes the value of the sex impulse and holds that the institution of marriage has been established as the channel of its rightful expression. Bahá'ís do not believe that the sex impulse should be suppressed but that it should be regulated and controlled." Thus, "Chastity in no way implies withdrawal from human relationships. It liberates people from the tyranny of the ubiquity of sex. A person who is in control of his sexual impulses is enabled to have profound and enduring friendships with many people, both men and women, without ever sullying that unique and priceless bond that should unite man and wife. - The Compilation of Compilations vol. I, p. 50

Does it mean the average Bahá'í that you might meet is pure, saintly and in control of his/her life? Probably not, but each will be working on it. By definition only God is perfect, and human beings are finite and imperfect, although infinitely perfectible. What Bahá'ís have is guidance that works for today, in today's transitional world, as mankind moves from childhood through adolescence and into the maturity promised in all religions.

So this discussion is not just about sex; it's about building character, developing a spiritual outlook that will guide behavioral decisions, and beyond that, making the world a better place. Ultimately, the Bahá'í teachings are the blueprint for better lives. Abstaining from sexual activity outside of marriage is only a very small part of that plan:

"Such a chaste and holy life, with its implications of modesty, purity, temperance, decency, and clean-mindedness, involves no less than the exercise of moderation in all that pertains to dress, language, amusements, and all artistic and literary avocations. It demands daily vigilance in the control of one's carnal desires and corrupt inclinations. It calls for the abandonment of a frivolous conduct, with its excessive attachment to trivial and often misdirected pleasures. It requires total abstinence from all alcoholic drinks, from opium, and from similar habit-forming drugs. It condemns the prostitution of art and of literature, the practices of nudism and of companionate marriage, infidelity in marital relationships, and all manner of promiscuity, of easy familiarity, and of sexual vices. It can tolerate no compromise with the theories, the standards, the habits, and the excesses of a decadent age. Nay rather it seeks to demonstrate, through the dynamic force of its example, the pernicious character of such theories, the falsity of such standards, the hollowness of such claims, the perversity of such habits, and the sacrilegious character of such excesses." - Ibid

We here in the US are living in a culture saturated with sexual innuendo. Everything from cars to toothpaste is sold using the promise of sex in one way or another. "The world today is submerged, amongst other things, in an over-exaggeration of the importance of physical love, and a dearth of spiritual values...typical of all decadent periods in history, placing so much over-emphasis on the purely physical side of mating. Outside of their normal, legitimate married life, [Bahá'ís] seek to establish bonds of comradeship and love which are eternal and founded on the spiritual life of man, not on his physical life...[which]...does not preclude the living of a perfectly normal sex life in its legitimate channel of marriage." -- Lights of Guidance, p. 360

So there it is: contrary to popular entertainment media, love's highest form of expression is not sexual intercourse, but rather, a true connection of spirit. That perspective, I've found, is very liberating, as it actually allows for having dear friends in addition to my husband. It frees us both to find friends with similar interests, meaning: he doesn't have to love quilting as much as I do, and I don't have to get excited about learning Chinese!
You Should Also Read:
Bahá'í Law on Adultery
Friendship
Humanity's Greatest Tragedy


Related Articles
Editor's Picks Articles
Top Ten Articles
Previous Features
Site Map





Content copyright © 2023 by Cheryll Schuette. All rights reserved.
This content was written by Cheryll Schuette. If you wish to use this content in any manner, you need written permission. Contact Cheryll Schuette for details.