Siblings and Verbal Abuse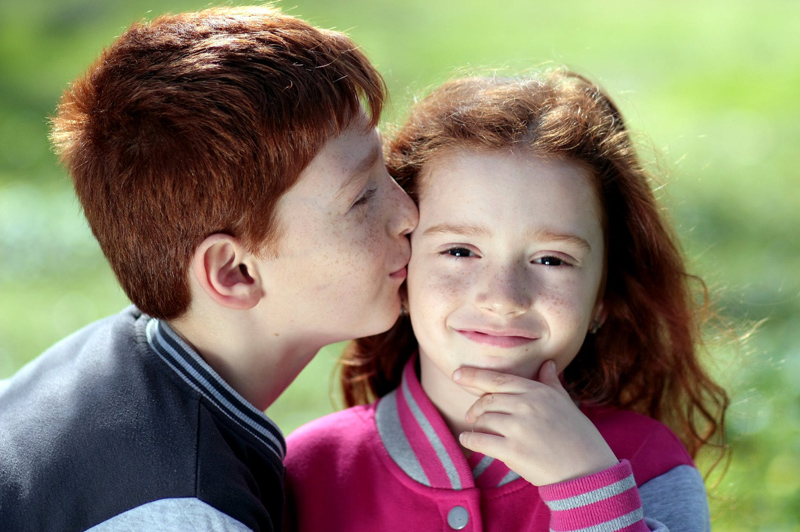 When asked to define verbal abuse, we usually think of the overt use of vulgar names and profanity. Unfortunately, many people do not understand it is much more complicated than that one description. In fact, it can be so complex that those who are victims in verbally abusive situations, may not even be realize that it even plays a part in their relationships. However, when we are made aware of verbal abuse, the one constant is that it is hurtful and can interfere with one's self-esteem and overall positive emotional development.

As parents, we are quick to restrict the common verbal abuse between siblings, as it is easy to recognize. More often, we fail to notice the less blatant and more acceptable forms of verbal abuse citing it as normal sibling behavior. A bigger cause for concern is that unfortunately, far too often, we the parents are the ones who originate it.

Parents, perhaps unintentionally, have a tendency to label children based on personalities and abilities. Labels such as "the smart one", "the athletic one" and "generous one" may have a positive influence on the child, although it may give life to new issues of sibling jealously. Labeling children as "rude," "selfish" and "lacking common sense" provides a negative connotation that is more easily picked up by his or her siblings. It is not uncommon for parents to openly discuss these negative traits, many times in frustration or anger, to friends, teachers, family and neighbors. Negative comparisons to a spouse or another sibling such as "'You're just like your father" or "Why can't you be more like your sister?" is also an effective tactic for belittling, whether you mean it to be or not. When a child hears the negative remarks often enough, it can begin to negatively affect their self-esteem which goes to the heart of verbal abuse.

Parents overlook the fact that their children not only believe their words, but repeat them as well. Siblings will find themselves verbal abusing each other as well as being the victim of verbal abuse as part of their normal activity. They believe it's acceptable since they are taking their cues from the parents.

Unfortunately, the experiences siblings learn within relationships at home are the same experiences they will bring to relationships outside the home. However, if you take charge now, you can make changes to positively affect your children's overall understanding of what constitutes a healthy relationship.

Where to start:

*Set the example - You are always being watched, so what you do, say and how you say it matters.

*Set a "no tolerance" rule - Name calling and foul language on any level is not acceptable. You can define a behavior as bad without defining the child as bad.

*Monitor outside influences – Friends of siblings can be a problem. Not only do they have different rules in their households, but often their behavior worsens when their own parents are not around. Make sure your household rules are clear to all guests.

*Communication and awareness– many times parents are unaware of what is being said between siblings or we do not know how some words or phrases affect each child. Words that are seemingly innocuous can actually be quite painful. For example, continuously calling a child "little or big" may intensify size insecurities. As always in any parent/child relationship, keep the lines of communication open by talking less and listening more.

*Teach respect – Start by finding out from each child how they define respect and what they do to show respect to others. You can then build from their level of understanding and remember it's never too early to start teaching life skills!

****** Special Note - If you feel your child is suffering from abuse of any kind, immediately seek outside professional help.



Related Articles
Editor's Picks Articles
Top Ten Articles
Previous Features
Site Map





Content copyright © 2022 by Nina Guilbeau. All rights reserved.
This content was written by Nina Guilbeau. If you wish to use this content in any manner, you need written permission. Contact Nina Guilbeau for details.