Calaveras de Azucar - Sugar Skulls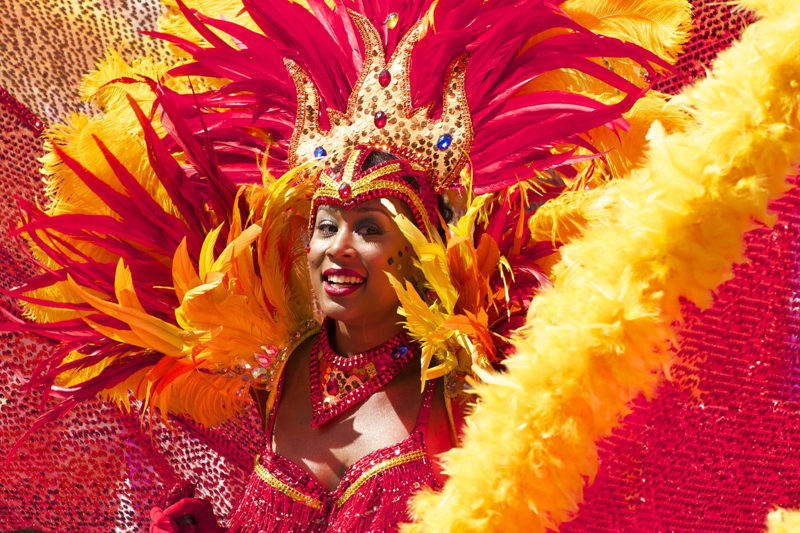 Sugar art was brought to the Americas by Italian missionaries in the 17th century. In Palermo, Italy little molded eggs, lambs and angels were crafted to decorate the side altars in the church during the season of Easter. Mexicans, who had abundant sugar crops were quick to learn and embrace the art form to create adornments for their religious fiestas. The folk artists created molds of angels, sheep, and most notably skulls.

Many places in Latin America celebrate the D�as de los Muertos but in Mexico it is the most important religious and cultural holiday of the year. Families spend as much as two months of their wages to prepare their offerings or ofrendas to place on the altars or graves of their loved ones. The most important art form to emerge from these practices are the sugar skulls or calaveras de azucar. Some of the skull molds and the art have passed down through families for many generations. The artisans work all year to produce enough calaveras to supply the demand for them during the D�as de los Muertos.

The traditional making of calaveras de az�car is a delicate and labor intensive process. The artisans begin with granulated sugar, water, and meringue. The mixing is done by hand until it is the perfect consistency. The mixture is placed in molds which form the front and back of the skull. The skulls are then left to dry for 24 hours. The skulls are then carefully removed from the mold and often left to dry for another 24 hours. Royal icing is used to glue the skull together. Different colored royal icing is used to decorate the skulls and write the name of the deceased on the forehead. The icing is also used as a glue to attach glitter, feathers, and other adornments to the skull to make it very festive. Each skull is a unique work of art and statement of love.

I have a simple and inexpensive calaveras de az�car recipe so you may craft your own edible sugar skulls at home.

Supplies

Large plastic or ziplock bag
Clear plastic wrap
4-5 cups confectioner�s sugar
3 Tbsp. egg whites or 1 whole egg white
1 Tbsp. corn syrup
� tsp. vanilla extract
Corn starch
Food coloring
Small paintbrush
Empty clean styrofoam egg carton, or other palette for food coloring
Large container for the skulls such as a 9x13 pan

In mixing bowl, add vanilla, corn syrup, and egg white mixing well. When the first ingredients are well incorporated add confectioner�s sugar one cup at a time blending thoroughly after each addition until it forms a ball. Keep mixing until it reaches a stiff dough-like consistency. This takes a while. Keep stirring until it is no longer visibly moist or shiny. When it is dull remove from bowl and place on a board dusted with sugar. Knead the dough until smooth in consistency. It takes a long time, until it is finally very smooth, dry, firm and stiff.

Place 1 cup cornstarch in large plastic bag, enough to make about an inch depth in the bottom of the bag. Pinch dough off in the size you want your skulls, I make mine about the size of a golf ball. Roll the dough into a ball, then drop in cornstarch, rolling it around until well covered with cornstarch to prevent them from sticking to the container. After covering each ball with cornstarch one at a time, place each ball in the large container. Cover the container tightly with plastic wrap and place in the refrigerator overnight.

Remove from refrigerator and warm a ball in your hands for 4-5 seconds to prevent cracking. Form into the skull shape. You can use chopsticks, orange peeler or toothpick to poke eyes, nose and mouth into the dough. Place on a plate and let them dry overnight.

Prepare a tray with your food coloring. Using your paintbrush dipped in food coloring paint the skull however you like.

I hope you enjoy this project.

See the calendar below on Amazon for a beautiful sugar skull image.




You Should Also Read:
Dia de los Muertos (Day of the Dead)
Latin American Death and Funeral Rituals
Pan de Muertos - Bread of the Dead


Related Articles
Editor's Picks Articles
Top Ten Articles
Previous Features
Site Map





Content copyright © 2023 by Valerie Aguilar. All rights reserved.
This content was written by Valerie Aguilar. If you wish to use this content in any manner, you need written permission. Contact Valerie D. Aguilar for details.