Review - Disney's Skyrunners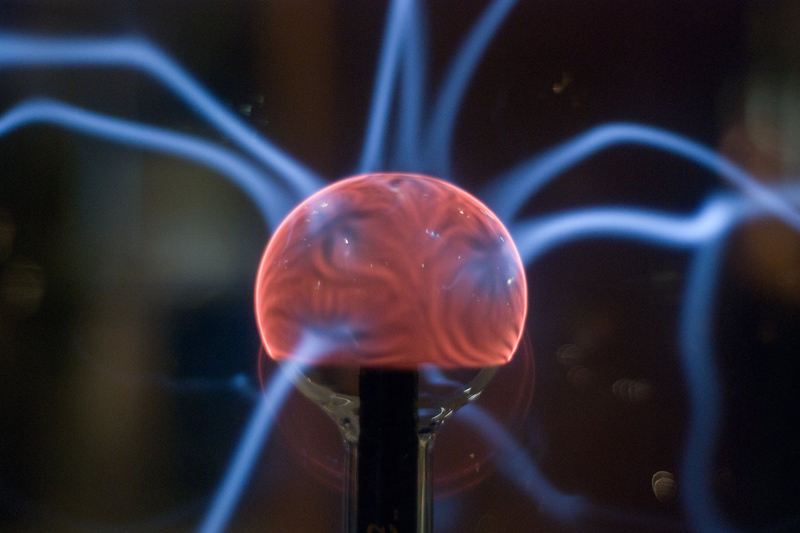 Today, I've decided to do something different. I'm reviewing a Disney movie. Yep, you heard right. Here's why. I love scifi. But I feel like lately, every single scifi TV show or movie has to be so dark, and it has to feature the end of the world, a mass catastrophe, a conspiracy. What happened to those old-school scifi family films, like "Explorers" or "Flight of the Navigator" or "Wargames," where some kids get together and save the world? Not everything has to be "The Road," or even "Independence Day." I want something I can actually watch with my kid--now, not in five years--that won't freak me out wondering how my family actually would fare should there be some sort of zombie apocalypse.

Enter Disney. We all know that Disney is the place to go for family-friendly films. Disney XD, which might be considered just a bit edgier than the regular Disney Channel, is also slightly more boy-oriented than the other--and this Friday at 5 p.m., it's airing a scifi TV movie that ought to appeal to parents and kids alike. "Skyrunners" airs Friday, November 27 at 5 p.m. on Disney XD. The first 24 minutes of the movie is available at the Web site; see links below.

The story is about two brothers who, driving along one night, see a UFO crash. They take it and hide it in their garage, but in the process younger brother Tyler (Joey Pollari) leaves his cell phone behind. As they realize that the small spacecraft is alive, and start to learn of its powers, they are discovered themselves by a rather sinister government agent searching for the UFO. Meanwhile, life at high school continues on; Nick (Kelly Blatz) gets the news he won't graduate unless he turns in a science project that's more methodical than making his brother throw up three colors of soda pop. He's trying to win the affections of Julie Gunn, who already has a boyfriend (Nathan Stephenson). Tyler, the freshman, is usually the more mature one, but has problems of his own in being a victim of upperclassman ridicule. Yeah, we're talking dodgeball here…

Suddenly, awkward Tyler shoots up four inches in one night, his voice changes, and he develops super powers--super speed, strength and psychic abilities. But Nick won't listen to what Tyler's going through, and makes light of his concerns. Tyler feels the need to turn to someone else who seems to have the answers. In the process, the two discover an ominous alien plot to ruin the earth's environment. And actually, the movie sets up more future conflicts, which makes us wonder if it's going to be continued in some way.

The relationship between the brothers creates the heart of the film, and it's a strong heart--how goofball Nick comes through for his more serious brother when it really counts. As a backdrop, the usual high school shenanigans surround the plot and add depth to the boys' bond--girls, a mean guy, a graduation party, a pirate play.

The creep factor is low, although there is minor amount of scariness. The aliens' faces looked like they were inspired by, well, "Alien," except for the crystalline teeth. There's an underground alien environment and a few shadowy alien silhouettes, and some action as well. A couple of small, alien weapons appear, as well--but in general, this is about as family-friendly a scifi movie as you're likely to get these days, unless you stick with cartoons.

This is a movie that's about as full of holes as any similar movie of the type. Heck, it makes slightly more sense than "Armageddon" and "Independence Day." It's also rather predictable. The effects, from Weta Workshop ("Lord of the Rings," "Chronicles of Narnia") are decent, but nothing groundbreaking--although scenes of the spaceship flying over the Earth will generate some mild oohs and aahs. Tyler's abilities, once they've been established, then fade into the background. But overall, it's not a bad movie to watch with your kids on a weekend evening.

Ultimately, "Skyrunners" succeeded in reminding us some of those movies we used to love from the '80s. It had kids going through crap at school, then finding something pretty cool, then getting wrapped into an otherworldly adventure that leads to aliens. There are enough funny and warm fuzzy moments to justify its Disney heritage, but there's a little bit of action and a big rescue too. We liked it, and we liked being reminded of when scifi wasn't always complicated and hard-to-follow and morbid.

"Skyrunners" stars Linda Kash, Conrad Coates, Jaqueline MacInnes Wood and Nathan Stephenson. It was written and executive produced by Richard C. Okie ("Quantum Leap" and "Earth: Final Conflict"). The director is Ralph Hemecker ("Witchblade"). Catch it Friday evening at 5 p.m. on Disney XD.

You Should Also Read:
Disney XD


Related Articles
Editor's Picks Articles
Top Ten Articles
Previous Features
Site Map





Content copyright © 2023 by Helen Angela Lee. All rights reserved.
This content was written by Helen Angela Lee. If you wish to use this content in any manner, you need written permission. Contact Helen Angela Lee for details.