GPS Family Trackers -- Keeping Up With the Family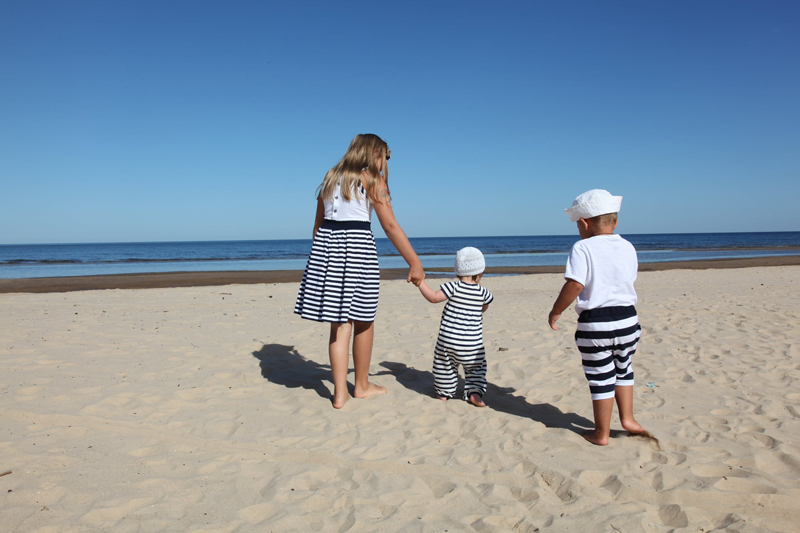 A family locater may be just the thing to know the whereabouts of your children while you are on vacation. Verizon has a Family Locator gadget with a lot of bells and whistles. It tells parents the address of each family member set up on the system and sends a text message when the person has arrived at pre-programmed destinations.

There is a fee. The Verizon product costs $9.99 per month and is only available in certain coverage areas. It appears to be handy if you typically vacation in the United States and would like to keep up with older kids while you are visiting relatives or if you are at a busy amusement park. Think about this. You are all at an amusement park and you decide to split up. The teens want to ride a rollercoaster and you are going to take the toddler to the petting zoo. Your husband is going to get drinks and food for everyone, and you'll meet back at certain spot in 30 minutes. With this device and others like it, you can determine where everyone is located, and with the Family Locator, you can send messages when people do no not show up when they say they will.

You can also download a cheap or free application to track your family with your phone. The free and inexpensive applications may be more feasible if you are trying to save money, but it's a good idea to test them out to check for location accuracy. Who wants to spend a monthly fee, anyway? These basic locators, like the subscription-based locators can let you know where people are located, too. Just download the application, pay a one-time fee (free or about $3 or more depending on the application) and follow directions to set up the application on your phone. The beauty of using these applications is that many of them work on most phones. The daily use of a family tracker could also make these products worthwhile if you have younger children (with cell phones) who walk to a bus stop or walk to and from school.

Another gadget, the Kidspotter, is worn on the wrist. It is perhaps a more suitable options for younger children. The locator is used to find people when they are temporarily lost at resorts and amusement parks. Unlike other locators, this locator must be rented (about $10) and registered when parents arrive at an amusement park or resort that is using the system. If the child and parent are separated, the parent sends a "help" text message to find the child. Once the help message is sent, the parent receives a message with the child's location, and the message is also sent to the security officials at the park or resort. Not all venues use Kidspotter, however. Because it was created with theme parks and resorts in mind, the Kidspotter is waterproof, and children are less likely to lose it, since it stays on their arms.



Related Articles
Editor's Picks Articles
Top Ten Articles
Previous Features
Site Map





Content copyright © 2022 by Claudine Williams. All rights reserved.
This content was written by Claudine Williams. If you wish to use this content in any manner, you need written permission. Contact Tiffiny Spire for details.