Spring Allergies Sneezing and Wheezing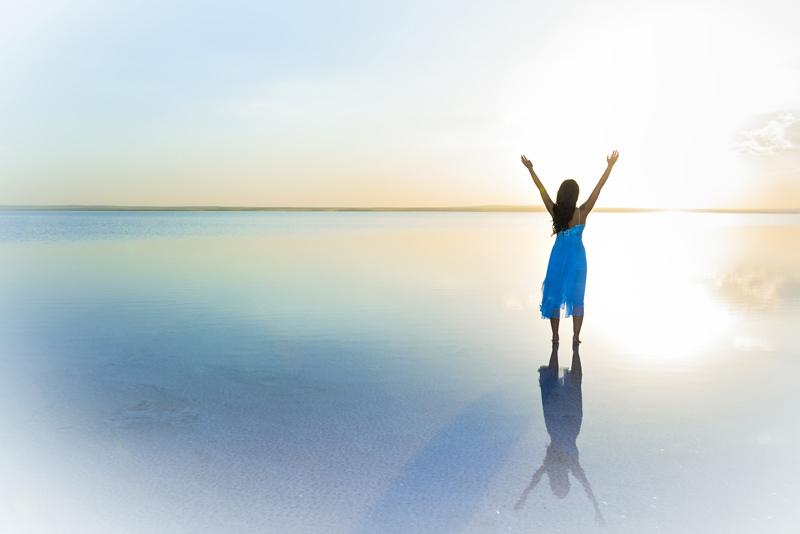 Springtime is now well underway and that means pollen season is nearing its peak. Spring pollen levels hit the highest point near May, and then slowly decline after that. For those who have allergies, spring can be a challenging time of the year. Many people who have allergies also have asthma, and when they encounter springtime asthma triggers they are more susceptible to asthma flare-ups and attacks. Asthma patients also face increased risk of hospitalization during springtime pollen season.
Common Spring Asthma Triggers
The most common spring asthma trigger is pollen, especially pollen from trees, grass and weeds. Here's a list of the pollens most responsible for springtime allergies and asthma:
Tree Pollen
Ash
Birch
Cypress
Elm
Hickory
Maple
Oak
Poplar
Sycamore
Walnut
Western Red Cedar
Grass Pollen
Bermuda Grass
Blue Grass
Orchard Grass
Red Top Grass
Sweet Vernal Grass
Timothy Grass
Other common spring asthma triggers include weather changes and mold. Springtime is a very changeable season, with frequent temperature and humidity variations. This is also the time of year for strong winds. Each one of these triggers can wreak havoc on a person who suffers from allergies and asthma. For instance, an increase in humidity could lead to an increase in mold spores; if high winds are added to the humidity increase, there will be a wider spread of mold spores, bringing about worse allergy and asthma symptoms.
Common Spring Allergy and Asthma Symptoms
Here are some common allergy and asthma symptoms to watch for in the spring:
• Itchy, burning, watering eyes
• Itchy mouth and/or throat
• Coughing
• Sneezing
• Nasal and sinus stuffiness
• Runny nose
• Difficulty breathing
• Chest tightness
Steps to Avoid Springtime Asthma Trouble
The news isn't all bad, however. There are steps you can take to minimize exposure to asthma triggers for you and your family.
Take all prescribed medications.
The first and most important step to help keep asthma under control is to take all prescriptions medications as directed by your doctor. This fact can't be stressed enough.
Monitor pollen counts in your area.
The next step is to monitor pollen counts where you live. Pollen is a fine, powdery substance released by plants to help fertilize other plants. Particles of pollen are carried by the wind from place to place, causing misery for allergy and asthma patients. Pollen counts are just what the name suggests—a count of the number and types of pollen in the air on a specific day in a specific area. Monitoring pollen counts will alert you to days and times when pollen levels are high. Pollen levels are generally worse in the early morning, tapering off by late afternoon and evening. Knowing which pollens you are sensitive to, and what is pollinating at a certain time can help you to avoid an asthma flare-up.
Stay in when pollen counts are highest.
It's best to stay inside, with the windows closed, when pollen levels are highest. If you need to run errands, it is helpful to keep car windows closed, and use your air conditioner to help filter out some of the pollen from outside air. Exercising outdoors during high pollen counts can also be risky, but wearing an N95 allergy facemask can be helpful. Asthma patients should avoid doing yard work of any kind.
Shower & change clothes.
Allergists recommend a shower and change of clothes after patients and family members have been outside. Pollen becomes attached to our clothing, skin and hair, and comes inside the house with us. Taking a shower and putting on clean clothes, right after coming from outside, helps to keep indoor pollen levels low.
Frequent cleaning.
Allergists also recommend more frequent cleaning during pollen season. Cleaning more often will help to cut down on the amount of pollen indoors, and help to lessen or eliminate most allergy and asthma symptoms. It's best to use a HEPA certified vacuum in order to keep pollen from being blown back out into the room when you vacuum. Again, asthma patients should avoid dusting and vacuuming if at all possible. If they must do the cleaning, it helps to wear an N95 facemask to keep dust and pollen exposure to a minimum.
If you or family members suffer increased symptoms during spring, and you are taking all possible steps to keep symptoms under control, then be sure to see your doctor or health care professional. They may have additional treatments that can help you to feel better.
Here are some links to websites mentioned in the article:
Pollen.com: https://www.pollen.com
NAB: Pollen and Mold Levels: https://pollen.aaaai.org/nab/index.cfm?p=pollen
Please check out my new book
Asthma Tips & Advice
Now also available on Amazon
Asthma Tips & Advice
You Should Also Read:
Traveling with Asthma
Asthma and Sinusitis
What is Asthma?


Related Articles
Editor's Picks Articles
Top Ten Articles
Previous Features
Site Map



Follow @SherryAsthma
Tweet





Content copyright © 2023 by Sherry Vacik. All rights reserved.
This content was written by Sherry Vacik. If you wish to use this content in any manner, you need written permission. Contact Sherry Vacik for details.