Asthma, Smog and High Ozone Levels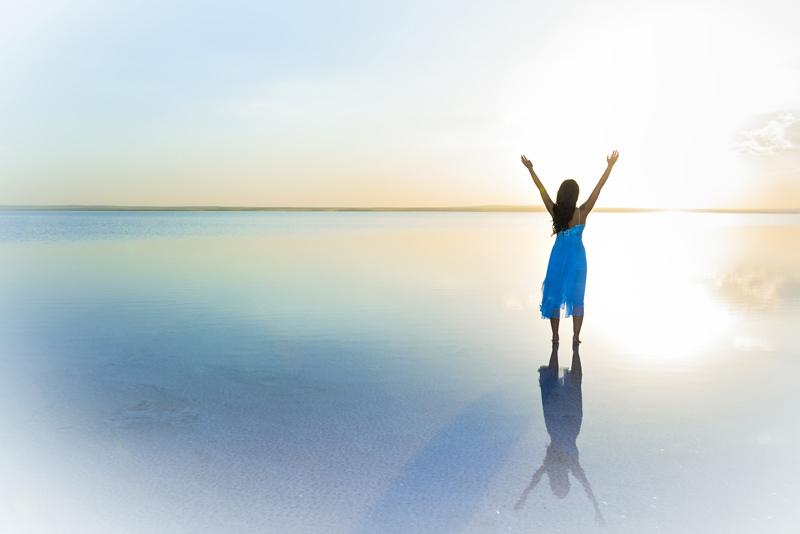 Recently, here in Prague, Czech Republic, we've had a temperature inversion that led to a buildup of ozone and smog in the city's air. This is typical in most cities in winter or summer, and the affects can be quite noticeable in people who are have lung disease. I had the typical nasal/sinus congestion, burning and itching eyes, along with a drop in my peak flow readings which related to my coughing and chest tightness. These symptoms can make you pretty miserable, but high concentrations of smog and ozone can cause serious changes in your body, leading to lung inflammation, heart trouble and more. Asthmatics tend to need their rescue inhalers more often on high pollution days, and have more asthma attacks leading to hospitalization.
What is ozone?
Ozone is a natural odorless, colorless gas that is actually a form of oxygen. There is good ozone and bad ozone. The good ozone occurs naturally about ten to thirty miles up in the Earth's atmosphere. Here, ozone acts as a layer of protection against harmful ultraviolet rays coming from the sun. Ozone near the surface is produced by green house gases trapped near the surface. This can happen in winter or summer and is known as a temperature inversion. A temperature inversion occurs when warm air aloft traps cooler air near the earth's surface. The surface air is not able to move because of the "lid" formed by the warm air aloft. Particles in the surface air collect and are not able to be dispersed, causing air pollution, which is smog.
Smog.
Smog, or air pollution, is a major factor in many diseases, including lung and heart disease. Air pollution is especially hard on the lungs. Particles, found in smog, are small enough to be inhaled, where they become trapped in the lung tissue causing inflammation. Chronic inflammation causes shortness of breath, wheezing and other symptoms common to asthma and other lung diseases.
Air pollution is most dangerous for those who have lung and heart disease, and for the very young and the elderly. Smog is also dangerous for healthy people, especially those who do strenuous exercise such as jogging outdoors.
Protect Your Lungs
When smog levels are high, it is likely the asthmatics in your family will have asthma symptoms. However, there are some steps you can take to help stay ahead of asthma flare-ups and asthma attacks.
Three most important steps.
The first and most important way to deal with air pollution is to take all of your asthma medications as prescribed. If you keep your asthma under control, there is a smaller chance of having an asthma flare-up or an asthma attack. This is the first course of action. The second most important way to cope is to take your peak flow readings every day, as directed by your doctor. Daily monitoring of peak flow levels and asthma symptoms will help you to see if your asthma is unstable, and what course of action is necessary to help yourself. The third most important way to deal with bad air days is to have an action plan. Your action plan will help guide you as to how to treat your asthma at various peak flow and symptom levels. These three tools are your most important steps to coping with high air pollution days.
Monitor air quality.
Once you are taking proper care of your asthma, the next thing you can do is to monitor the air quality where you live. There are several ways to find the air quality listed for your area. Many newspapers and websites make use of the Air Quality Index (AQI), which is a scale used to report pollution levels in the air. The higher the AQI level, the more pollution is found in the air. Here are a couple of sites where you can monitor the AQI for your town or city:
•
AIRNow:
https://www.airnow.gov where you can find the current air quality level for your city or town, and sign up for air quality level updates sent directly to your email inbox, and .
•
WeatherUnderground:
https://www.wunderground.com Offers weather forecasts, along with air quality index and pollen information.
Limit outdoor activity.
When the air quality is bad it is important to limit exposure to air pollution by staying indoors in a filtered environment. This might not be possible in the winter, but staying indoors with the doors and windows closed does help to limit exposure to harmful air. In the summer, staying in an air conditioned room will help you and your kids to breathe easier. If you must go out to exercise and run errands, it's best to go out in the early morning or in the evening. These times of the day will be cooler, and ozone levels will be the lowest. You might also consider wearing a facial mask to help filter the air you're breathing.
Smog is very bad for asthma patients. I survived our recent smoggy days by following the guidelines above—taking all my prescribed asthma medicines, monitoring my peak flow, and running errands during times of the day when smog levels are at their lowest. If you must go out on smoggy days, stay safe by taking take the proper steps to help yourself or your kids if your asthma starts to flare-up.
Please check out my new book
Asthma Tips & Advice
Now also available on Amazon
Asthma Tips & Advice
You Should Also Read:
Public Smoking Bans--Rights and Freedoms
Climate Change and Asthma
Indoor Wood Burning and Asthma


Related Articles
Editor's Picks Articles
Top Ten Articles
Previous Features
Site Map



Follow @SherryAsthma
Tweet





Content copyright © 2023 by Sherry Vacik. All rights reserved.
This content was written by Sherry Vacik. If you wish to use this content in any manner, you need written permission. Contact Sherry Vacik for details.