Anheuser-Busch Crafts Seasonals with Copper Brilliance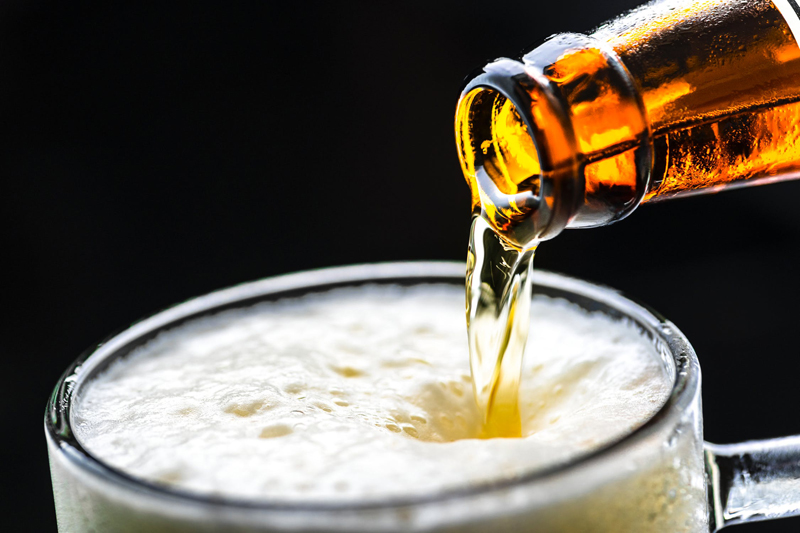 With the arrival of Autumn in the northeastern section of the USA and Halloween around the corner, it is not unusual for a country girl to have warm-and-fuzzy thoughts of artistic pumpkin carving, roaring bonfires, and a steamy rendezvous in the hay with her lusty lover. Expending high levels of energy in harvest-time activities demands a drink that is both quenching and up-scale. Anheuser-Busch comes to the table this year with the Michelob Specialty Sampler Collection.

Anheuser-Busch…making craft beer?

As a micro-brew lover, you may be tempted to feel a surge of disappointment at the mere suggestion that A-B may have created a treat that could tame a werewolf. All too often, proponents of craft beer come to the table with prejudice against the macro brewers and allow preconceived ideas to impact their olfactory and gustatory senses, rather than truly tasting the magnificence within the brew. If you read reviews on the beer-rating sites, you will detect a strong sense of scorn for these macro-brewers – one that is not always justified.

The results of the 2005 Great American Beer Festival tell a different story. During the three-day event from September 29 to October1, there were 466 breweries competing in 69 categories to determine the top three beers that exemplified excellence in each style. A total of 2,335 beers were judged by 109 distinguished, international judges.
Two of the offerings in the Michelob Specialty Collection won Gold Medals – an astounding feat for a large brewer with a macro reputation.

Michelob Marzen, German-Style Marzen/Oktoberfest, competed against 50 entries, exceeding such levels of excellence as that of Sudwerk Marzen from Sudwerk Privatbrauerei Hubsch in Davis, California, USA and Dogtoberfest Octoberfest from Flying Dog Brewery in Denver, Colorado, USA.

Michelob Marzen is an intensely-shaded reddish amber with a creamy head of solid foam that thins to a protective layer over the crystal clear body. The toasted malt aroma exudes a nose of light nuttiness.
Flavors of sweet malt blend with toasty complexity, moderated by a medium hop bitterness. Mouthfeel is spectacular - creamy, like silkened malt, caressing your taste buds with waves of slithering elegance. Finish is dry and clean with a softened edge.

Michelob Pale Ale won the Gold in the Classic English-Style Pale Ale category, a feat that conquered 24 competitors in tight rivalry. Reflectively golden, the rich, white head froths supreme, glazing the glass with delicate lace. A feather of fruitiness floats over the spicy nose of Saaz hops. Rich maltiness greets the lips upon first welcome, yielding power to the hop bitterness that awakens the tongue and lingers at leisure.


The mystery of the Holiday spirit rises in Michelob Pumpkin Spice Ale, the first child of the seasonal craft beer series by Anheuser-Busch. Soft aromas of a Thanksgiving dining-room dance through the air to your nose, as delicate spices of cinnamon, cloves, nutmeg and allspice drift on a pumpkin and malt base. The body glows with golden-copper brilliance, beneath a whitened layer that settles into a thin sheet and soft webbing. Flavors lay malty on the palate, while a cornucopia of Fall delights whisper lightly in the shadows. Sweetness is subdued by the enticing bitterness of Hallertau and Tettnang hops, an artistic touch that creates magic beneath an Autumnal moon.

The Sampler Collection is rounded out with samples of Michelob, Michelob Honey Lager and Michelob AmberBock. Craftsmanship reigns supreme in these golden gems, cleverly entwined in a Holiday presentation that begs to quench your immediate thirst with classic sophistication.

Cheers!

 
You Should Also Read:
Poor Richard's Ale 'Saluts' Ben Franklin's 300th Birthday
Clydesdales , Shires & Horse - Drawn Beer
Beer Fox Guide to Winter Seasonal Ale


Editor's Picks Articles
Top Ten Articles
Previous Features
Site Map





Content copyright © 2023 by Carolyn Smagalski. All rights reserved.
This content was written by Carolyn Smagalski. If you wish to use this content in any manner, you need written permission. Contact Carolyn Smagalski for details.