Art of the Toast - Customs and Best Phrases for Toasting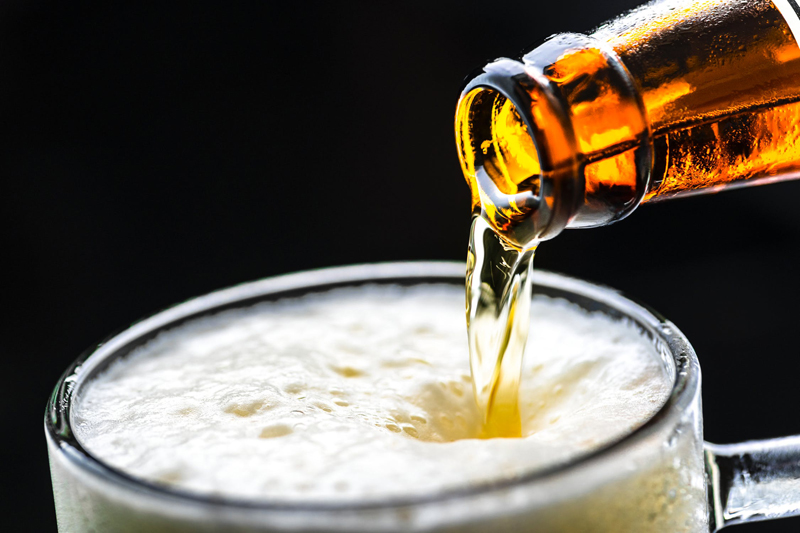 Traditional custom passes from generation to generation until its importance becomes as monumental as Everest - unwritten law, as solid as the ancient stone tablets that ruled civilizations for centuries. Such is the custom of the toast.

Throughout the ages, toasting reflected a different sense of purpose due to the circumstances associated with the performance. Actual historical data does not exist on the ancient ritual of toasting, but anthropological theorists use their experiential knowledge of artifacts and lifestyle to present the narrative story of this practice.

In the cultures of Greek and Roman antiquity, it was common to raise a glass to the gods. Early Greeks honored the gods with three toasts: one to Hermes, or Mercury, son of Zeus and Maia, messenger of Zeus, god of commerce and guide of the dead; one to the Graces, daughters of Zeus and Eurynome – Aglaia, goddess of splendor, Euphrosyne, goddess of mirth and Thalia, goddess of good cheer; and one to Zeus, supreme ruler of the gods. Romans also drank to their mistresses – one cup for each letter in their name.

Eventually, Augustus and Fabius Maximus of Rome, decreed laws that raised their own supremacy above that of the gods, and required all citizenry to drink to their health at every meal. With such rituals in place, it was not unusual for political rivals to employ the act of stealth to dispose of their enemies, slipping "mysterious substances" into the drink of a guest. Greeks used arsenic in the form of realgar and orpiment, and employed hemlock in a noble "poisoned cup" for suicidal expressionism.

As early as 331 B.C., cyanide and belladonna were the preferred poisons in ancient Rome. Nero was flagrantly notorious for introducing noxious substances into the drinks of family members, political guests and social enemies. Although this practice became widely known, it was not within acceptable norms to refuse a drink from the host. This led to the social practice of pouring some of the guest's drink into the cup of the host. Both would then raise their glasses to the health of the host. This gesture eventually evolved as a clink of confident loyalty between the drinking parties.

Within the period of a few centuries, the ritual of placing a piece of heavily burnt toast in the bottom of a wine glass became a widespread custom. Modern water filtration devices use charcoal to filter water of impurities and foul flavors, and this "charcoal toast", although not as sophisticated as our common filtration equipment, served a parallel purpose in filtering out undesirable flavors and taming acidic characteristics. Eventually, the toast became an unnecessary part of the mix, but the terminology lingered.

In other parts of the world, toasting became a ritual to celebrate superiority over a defeated tribe. The barbaric armies of the Scots and Scandinavians drank ale or mead from the ceremonious skulls of their conquered enemies. The Highland Scots referred to this tub as "skiel", while the Nordics used the term "skoal" for their fashionable vessel. The toast "skoal" had its derivation within this Northern European culture.

Early Christians believed that the resonating sound of clinking glasses mimicked that of ritualistic bells, one that served to dissuade the devil and associated evil spirits from entering their holy sanctuaries. It also had the added benefit of bringing the five senses into the experience of drinking by adding an audible component to the act.

The first recorded formal toast in the Western world was in 450 A.D., between British King Vortigen and Rowena, daughter of the Saxon leader Hengist, on the eve of their wedding. During a celebration with the Saxons, hosted by King Vortigen, Rowena raised her cup and proclaimed, "Louerd King, waes hael," (Lord King, be of health) to which he cried out, "Drink, hael!" The two became enamored with each other, met in a rendezvous of passionate lovemaking, and were joined in marriage the next day. The etymology of our term "wassail" traces back to this historical event, and commonly refers to drinking from a large bowl or loving cup on Christmas Day.

Formal toasting has developed into a dramatic social performance in American and European cultures.
The one giving the toast has an obligation to satisfy the threefold purpose of this performance:
that of connecting people with each other; guiding and entertaining them; and bestowing wishes for the good health of all in attendance.

During ceremonious statehood dinners, strict protocol governs the timing and nature of toasting. The first toast of such a dinner is known as The Loyal Toast, and is made to the health of the leader or monarch of a country. The structure of toasting during such formal occasions calls for additional toasts immortalizing the guest of honor and offering a toast of appreciation, as well as a toast to the women and a response to the men. These are often of a humorous nature, but must never be offensive.

For all of us, this practice of toasting spills over into other formal and informal occasions: weddings, business dinners, graduations, the birth of a baby, birthdays, holidays and divorces. Beverages used for toasting include champagne, wine, beer or other alcoholic beverages, ginger ale or fruit drinks. Using water, tea or coffee, however, is considered a social faux pas.

For some people, the joy of giving the toast is a welcome designation, but for those who are not familiar with public speaking, the assignation of this honor is filled with anxiety until the moment is over. Often, the joy associated with such an honor is lost in the "fear of messing up." In this case, you may want to pick up a helpful book or two, such as Toasts: Over 1500 of the best Toasts, Sentiments, Blessings and Graces by Paul Dickson or Crisp Toasts by Andrew Frothingham and William R. Evans or peruse the following list of toasts. Credit has been given to the source of some of these toasts, but I regret that, in most cases, the source cannot be verified and falls on the ears of tradition.

Choose one or two for your occasion, and practice for all you're worth. Then sit back, relax, and enjoy the moment.

"Skoal!"

"Salut!"

"To life!"

"To your health!"

"Prost!"

"Slainte!"

"Cheers!"

"Hali!"

"Drink to the girls and drink to their mothers,
Drink to their fathers and to their brothers,
Toast their dear health as long as you're able
And dream of their charms while you're under the table."
 -Paul Dickson

"Let your love endure beyond the last sunset."

"May your voyage through life be as happy and free
As the dancing waves on the deep blue sea."

"Here's to the groom with bride so fair
And here's to the bride with groom so rare!
Here's to marriage!
One soul in two bodies."

"May all your ups and downs come only in the bedroom."

"To keep your marriage brimming with love in the wedding cup
Whenever you're wrong, admit it. Whenever you're right, shut up."

"May you live each day like your last, and live each night like your first."

"May you grow old together on one pillow."

"Here's to a sweetheart, a bottle and a friend.
The first, beautiful;
The second, full;
The last one, faithful."

"May you get all your wishes but one,
So you always have something to strive for."

"Early to rise and early to bed,
Makes a male healthy and wealthy and dead."
-James Thurber

And finally, A Beer Fox Toast:

"Here's to craft beer,
Here's to your cheer;
Here's to the ladies with gold on each ear.
Here's to the men, so dashing and bold,
And here's to your laughter until you grow old!"
-Carolyn Smagalski, The Beer Fox

Cheers!

 
You Should Also Read:
Beer Slang - A Beer Fox Guide
Politically Incorrect Beer Titles - A Beer Fox Guide
Beer Breath - The Ultimate Challenge


Editor's Picks Articles
Top Ten Articles
Previous Features
Site Map





Content copyright © 2022 by Carolyn Smagalski. All rights reserved.
This content was written by Carolyn Smagalski. If you wish to use this content in any manner, you need written permission. Contact Carolyn Smagalski for details.