Handling Late Night Cravings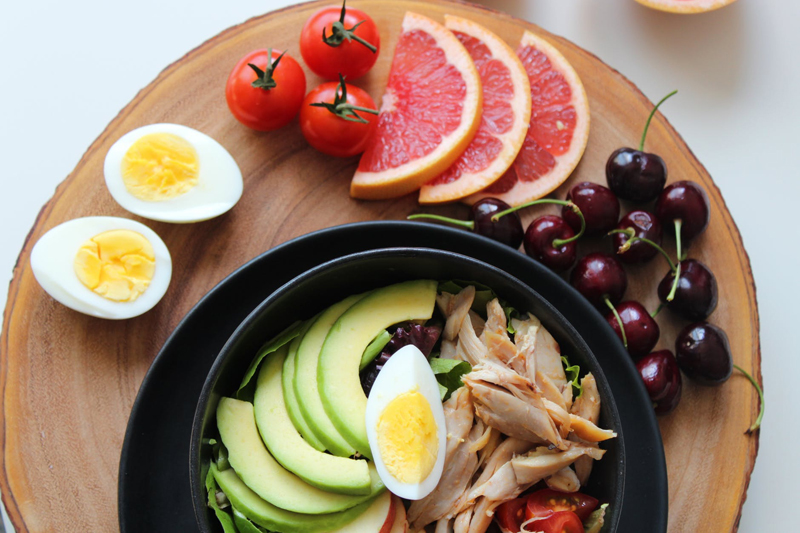 It's after dinner and you are thinking about going to bed soon. Then, all of a sudden, you are hit by a craving. How do you handle those late night food cravings?
First, make sure you think about what you ate for dinner. If you eat high sugar and starch foods for dinner, including a high sugar dessert, then you are setting your blood sugar levels up for the classic roller-coaster effect. They will soar high when you ingest that food - and then plummet afterwards as the sugar high wears off. Your body will react to that plummet of blood sugar with cravings for food. It thinks your body is in trouble.
So step 1 to handling cravings is to NOT ingest tons of sugary foods at dinner. You want your blood sugar levels to stay even and steady.
Next, look at your evening routine. Do you just sit in front of the TV for several hours? That can easily lead to boredom and mindless snacking. Instead, take a bubble bath with a book, do some yoga exercises, call a friend and talk for a while. If you do something engaging and active, your mind is less likely to seek comfort in food.
If there really are many hours between when you eat dinner and when you go to sleep, create some healthy snacks. Cut up carrot sticks and put them into a bag. Create slices of cheese on cucumber circles. Having a healthy snack easily at hand will help ensure you get a steady stream of healthy food into you.
Make sure you drink ample water. A lot of the time when we think we are hungry we are actually thirsty. The water will fill your stomach and help keep you hydrated, and make sure those signals don't get crossed.
If you really are craving something in particular - like salt - then find a good substitute. Go for the salted peanuts instead of the salty potato chips. Have a small sugar-free chocolate pudding instead of that box of oreos. Whatever you do, never take an entire box or bag of something back to the couch with you. That is a recipe for disaster. Portion out a small amount and only take that with you.
With practice, you can change your habits!
Lisa Shea's Library of Low Carb Books


Related Articles
Editor's Picks Articles
Top Ten Articles
Previous Features
Site Map



Follow @LisaLowCarb
Tweet





Content copyright © 2022 by Lisa Shea. All rights reserved.
This content was written by Lisa Shea. If you wish to use this content in any manner, you need written permission. Contact Lisa Shea for details.