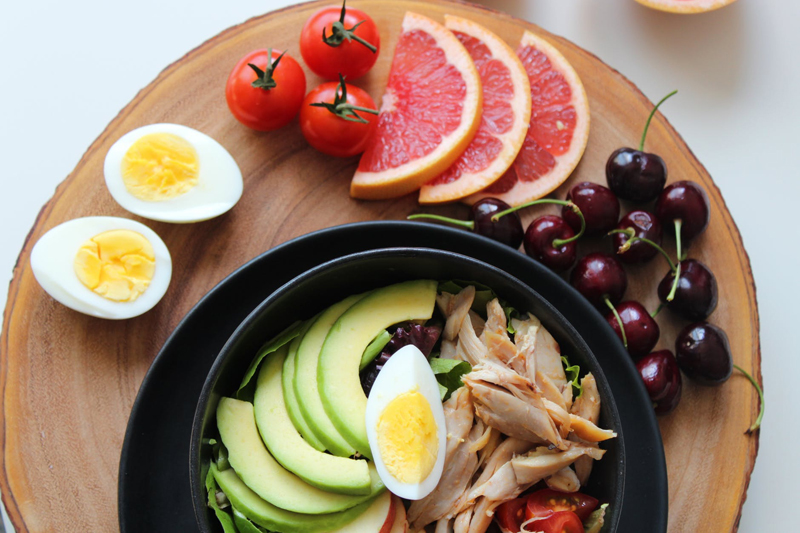 Many people who start a new diet want a simple list of Foods Not To Eat. Low carb really doesn't work that way. We try to get you to eat a balanced diet at each meal, based on your activity levels and nutritional needs.
For example, we might say Super-Sugary Chocolate Cake is a food Not To Eat. But what if you just came back from a 10 mile run, ate a delicious fresh salad with sugar-free iced tea as your lunch? Is that super sugary chocolate cake slice *really* going to cause great harm to your overall diet plan, if it is your birthday? I don't think so. Compared to a 10 mile run, you're probably going to still lose weight on that day. Maybe you will lose only 1 pound instead of the 1.2 pounds you could have lost, but life is about balance and compromise. You want to enjoy each day and be healthy while you do it.
Let's say for example that we look at red wine. Red wine is not zero carb! It's probably 1-2g of carbs per glass depending on which wine you drink and how full you make your glass. But on the other hand, red wine has numerous health benefits. So you get lots of health benefits, and maybe you lose .005 less pounds in a given day. If you are still losing weight every day because of the overall diet, it doesn't matter. The individual components don't matter. What matters is that for a given day, you eat in a generally healthy way, and that the net result for that day is that you lose a little weight or at least maintain your current level.
The key is to look at your daily menu as a whole. Look at all the foods you are putting into your system. They need to provide your body with the appropriate nutrients to be healthy - so that your body *can* lose weight! If you only eat junk, your body will think a strange famine is going on and cling to that weight as a way to survive it. If instead you eat some protein, some vegetables, some dairy products and so on, in reasonable quantities, with lots of water, your body will feel "safe". It will begin releasing that fat, because it knows that it has a regular intake of food coming.
So don't focus on the foods to avoid. Focus on the foods you are taking in. If you are taking in appropriate amounts of the various food groups in a given day, and it's your birthday, and eating that chocolate cake slice still has you near your daily carb count, then go for it! It'll make you happy, you might dance around some more, and who knows, you could end up losing even more weight for that day because of the exercise :)
Lisa Shea's Library of Low Carb Books


Related Articles
Editor's Picks Articles
Top Ten Articles
Previous Features
Site Map



Follow @LisaLowCarb
Tweet





Content copyright © 2022 by Lisa Shea. All rights reserved.
This content was written by Lisa Shea. If you wish to use this content in any manner, you need written permission. Contact Lisa Shea for details.