Elebits - Wii Kid Friendly Game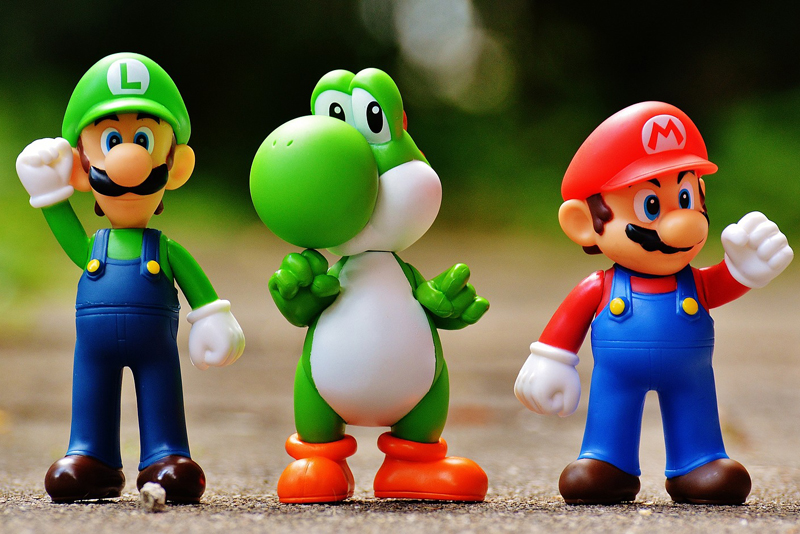 Elebits is a "collecting" game where your aim is to gather up little electrical life forms while completely demolishing the room you're in. It is quite satisfying, and fun for all ages!
It's sort of hard to describe the appeal of this game. In some ways it's like describing the appeal of the Sims series. What's so fun about walking around a virtual home, interacting with it? For some reason, we humans just like to do that. In elebits, you walk into a "bedroom" for example. It's got all the normal items a bedroom has - shelves, books on the shelves, lamps, electronic items, etc. Every single distinct item in the room can be interacted with. You can take individual books off the shelves, move the shelf, move the bed, turn on items, and much more.
But you're not just walking around picking up books and examining them. Instead, you have a raygun that lets you whirl these items around in your frenzied search for Elebits. It's really best if you ignore the plot here, but this is the gist of it. You're a spoiled little girl who has two scientist parents. You are insanely jealous of the object of your parents' research - electrically charged elebits. However, when the power goes out in your town and your parents leave you behind to go look into the problem, you promptly pick up your dad's "ray gun" to start zapping Elebits on your own. The more you gather up, the more of your electronic devices and lights that begin working again.
So the game is non-violent, but wildly "fun destructive". You go around zapping at the little Elebits creatures to gather them up. You have a time deadline, so you're wildly flinging things in the room around - vacuum cleaners, computers, books, lamps - to find where they're hiding. The more Elebits you gather up, the more power you have to lift heavier items. When you charge up enough power, you can start turning on TVs and other devices - which then releases more Elebits. It gives the game a bit of strategy, knowing that you have to track down enough elebits to get through Door 1, to then turn on Item 2, and so on.
The controls are pretty straightforward - you point at an elebit, and push the button to suck it up. Sometimes it's challenging to figure out WHERE on an item to "push the switch" to turn it on. For example you might know that the lamp can be activated, but you have to spin around it to figure out exactly where that darn ON switch is.
Even if you think the story mode is completely silly, wait until you get your hands on the level editor. You can then create your own levels, with your own rules, or even create complex Domino-chain styles of situations using all of the in game objects. Then you can load your level online for others to see and enjoy! This could easily keep you occupied for weeks.
Well recommended, if you're into this style of non-violent but wackily destructive fun!
Buy Elebits from Amazon.com


Related Articles
Editor's Picks Articles
Top Ten Articles
Previous Features
Site Map





Content copyright © 2023 by Lisa Shea. All rights reserved.
This content was written by Lisa Shea. If you wish to use this content in any manner, you need written permission. Contact Lisa Shea for details.