Zhujiang Gold Enraptures Canadians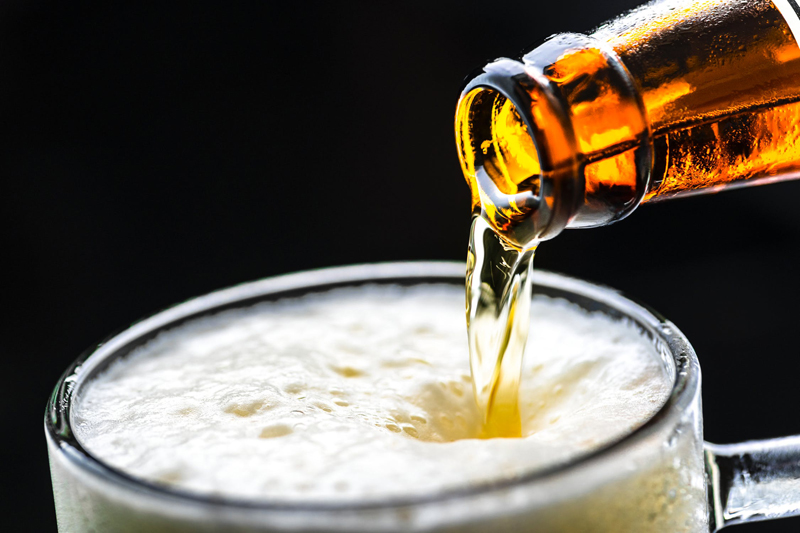 Captivated by fireworks, the air becomes electrically charged, imaginative in scope, painted with color!

The sky fills with light that slowly dissipates, dissolving into an image of the Chinese Dragon, potent symbol of auspicious power. Again the pearls of light are thrown into the darkness and dissolve into the form of Manneken Pis, famous tiny-tot of Brussels created by Jerome Duquesnoy in 1619. Beads of color fill the background repeatedly, caressing the sky with remnants of the Eiffel Tower in Paris, Sydney Opera House in Australia and the Statue of Liberty in New York Harbor. Such is international flair! Such is Zhujiang Gold!

Richmond in British Columbia is a culturally diverse, dynamic, international city located on Canada's west coast, a stone's throw from Vancouver and the U. S. border. Within this award-winning city, the dedicated citizens have received such kudos as the Highsmith Innovation Award, Safe Community Award, Excellence in Business Award and Newsmaker of the Year. Rich in culture, Richmond has a multi-ethnic charm that drifts through the streets. Sixty per cent of the residents are of Asian genealogy, and have blended the multi-dimensional flavor of the Far East into this Western world.

One resident of Richmond, Helen Zhao, had immigrated from Xian, China in 1995 with eyes full of imagination and a desire to make her dreams a reality. As her own best advocate, she enrolled in a business development class through the SUCCESS organization, a non-profit social service agency providing social, health, education, and business development services to Canadians and immigrants in the Vancouver area.

Although Zhao initially aspired to developing a bookkeeping business, lively discussions with her peers challenged her to seek higher ambitions. She set her sights on the import trade and discovered that Canada only imported one Chinese beer throughout 25 years of trade. Through her investigative efforts, Zhao negotiated exclusive representation in Canada with the progressive Zhujiang Brewery of Guangzhou, China. Zhujiang's association with Inbev of Belgium made them the ideal international partner for the innovative Canadian market.

As President and Owner of Omega Trading Group Ltd., Helen Zhao obtained approval by the BC Liquor Board to import and introduce Zhujiang Gold Lager into the Canadian market. Says Zhao, "To our surprise, it is not the Chinese community who are the biggest buyers of our products, but Canadians outside the Chinese community!"

With Stella Artois directing the stage, Zhujiang (say: Joo Jung) Brewery produces Zhujiang Gold Lager (5.3% ABV) in the style of a Belgian Blonde. Natural spring water from the crystalline source of the East River are merged with Canadian barley malt, German yeast strains, Czech hops and a delicate touch of Chinese rice. The result is a crisp lager, glowing with pale golden luster, and crowned with a pure white head that settles to a veil of webbing. Aroma is that of subdued malt, touched with hops fragrance. Mellow on the tongue, the profile is of sweet honeyed malt, with a clean, exotic and refreshing finish.

Zhujiang Brewery also produces Supra Draft Gold Label, brewed with imported hop oil and extact; White Beer; Traditional; Zhujiang Fresh Beer, using low temperature membrane filtration and non-heating pasturization; Zhujiang Pineapple Beer; and Zhujiang Fruit Beer, blended with the juice of grapes, litchi, pineapple, and other assorted fruits.

Zhujiang Beer and Supra Beer are designated as specially supplied beer for the State Banquet at Beijing Diaoyutai State Guesthouse. Zhujiang Beer is also the official beer of the First Annual Conference of Boao Forum for Asia.

For more information or distribution, contact Helen Zhao at Omega Trading Group, Ltd. or visit Zhujiang on the web:
https://www.zhujiangbeer.ca

Cheers!

 
You Should Also Read:
Oskar Blues - Leading Man of the Micro Can
Organic Brewers & Celtic Tradition - Crannog Ales
Biere de Garde - The Best Kept Secret of French Flanders


Editor's Picks Articles
Top Ten Articles
Previous Features
Site Map





Content copyright © 2022 by Carolyn Smagalski. All rights reserved.
This content was written by Carolyn Smagalski. If you wish to use this content in any manner, you need written permission. Contact Carolyn Smagalski for details.