Chocolates- Are you prepared for the holiday season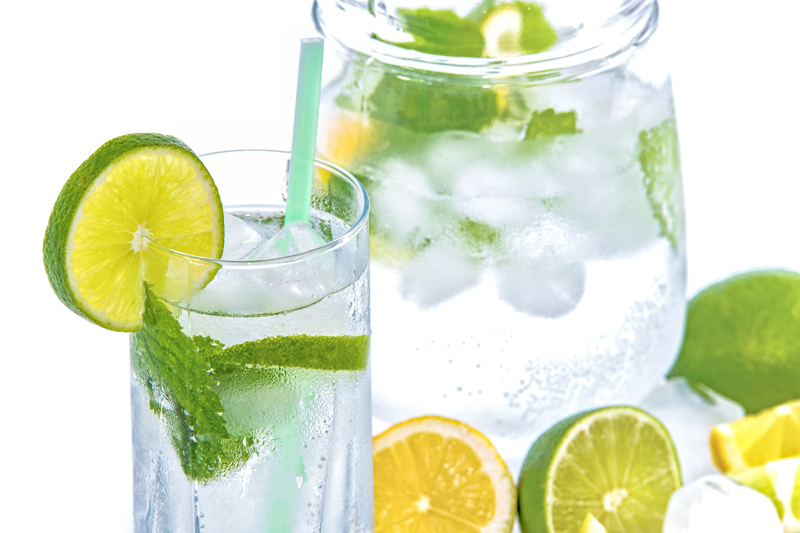 Chocolate Nutella Bars
These are creamy, rich, luscious bars made with Chocolate Hazelnut Spread. The brand I use is Nutella. Check for it in the peanut butter isle.

1 1/2 cups graham cracker crumbs
1 pound box 10X (confectioners') sugar
1 1/2 cups Nutella or other chocolate hazelnut spread
1 cup melted butter
1 (12 ounce) bag white chocolate chips

Combine graham cracker crumbs, sugar and Nutella and mix well. Blend in melted butter and combine well. Spray a 9" x 13" x 2" pan with vegetable oil. Press mixture evenly into the pan. Melt the chips in the microwave or double boiler. Spread over Nutella mixture. Chill until just set and cut into bars. These are very hard to cut if the chocolate gets very hard. If you make these ahead, score the chocolate lightly and let set at room temperature for about 15 minutes. Then cut into bars.

Easy as Fudge
This is a 5-minute recipe for fast fudge. The only hard thing about this recipe is chosing the mix-ins.

1 can of Sweetened Condensed Milk (not evaporated)
1 bag semi-sweet chocolate chips
1 teaspoon vanilla
2 tablespoons of vegetable oil

Grease a 9" x 13" pan or a 9" x 9" pan. (9" x 13" thin pieces or 9" x 9" thicker pieces) Place the can of sweetened condensed milk in a large microwave safe bowl. Microwave, on HIGH, for 2 minutes. Stir in chocolate chips, oil and vanilla. Stir with a whisk until the mixture is smooth. This will become thick. Add your mix-in's. You will need a heavy duty spoon to add the mix-inx. Place the prepared fudge mix with mix-ins into a greased pan. Smooth out as much as possible. Place in fridge. When done, take a knife and score the fudge. It should be setting up and if you cut the lines in it now. It will be easier to cut later on. Put back in fridge. Keep cold until serving time.

Mix-in's:
Try stirring in 1/4 cup raspberry preserves,
Try stirring in broken oreos and substitute white for chocolate chips,
Try substituting half or all of the chocolate chips with peanut butter chips,
Try using almond extract and adding drained maraschino cherries,
Try adding in 1/2 teaspoon ground cinnamon to the sweetened condensed milk,
Add 1 cup marshmallow creme just before putting into the pan,
Use broken toffee bars instead of nuts,
Stir in 3/4 cup nuts.

Easy Fondue
This is as rich as fondue gets so make sure there are lots of drinks to wash this down.

1 cup heavy cream
1/2 cup Hershey's Chocolate Syrup
1 (12 ounce) bag semi-sweet chocolate syrup

Place all ingredients in a large microwave-safe bowl. Microwave on HIGH for 2 minutes. Stir to melt all ingredients together. If needed, microwave for 30 second intervals until smooth. Serve with your favorite dippers.

Dippers:
Pretzels,
Pound cake,
Angel Food cake,
Fresh fruit,
Dried Fruit.


Chocolate Cream Fillings
This recipe makes a thick gooey cream that can be used as truffle filling. It is also known as Ganache. Try whipping it for 10 minutes and using it as a filling for holiday cookies.

1 cup heavy cream, heated until a low simmer
1/2 cup semi-sweet chocolate chips
1/2 cup dark chocolate chips

Heat heavy cream in a heavy-bottomed saucepan, over medium-low heat, until it begins to simmer. Remove from heat and stir in chocolate chips until smooth. Place in refrigerator and chill 4 hours or until cold and firm. Scoop out into teaspoon sized balls and roll in cocoa powder, powdered sugar or dipping into melted white chocolate. Store in refrigerator in an airtight container.

Hand Dipped Pretzels
These are very pricey at the store premade. They sell for $1.00 or $2.00 a piece here. Place in cellophane and tie with curling ribbon for a festive look.

Pretzel Rods
1 bag caramels, prepared to make caramel for caramel apples, see bag
melted chocolate
Nut topping, found in the ice cream topping isle
Toffee pieces or Heath Bits
Non-perils
Jimmies
Dried Cranberries

Dip rods as desired. Roll into toppings.
If dipping into caramel, let excess drip off before resting on an oiled aluminum foil to set up before dipping into chocolate and desired toppings.
If dipping into chocolate follow the above directions for dipping into caramel. The more you let drip off the more of a professional look you will have.
Sprinkle or roll into desired toppings.
*My favorite is: Caramel dipped, then white chocolate dipped and then rolled into chopped dried cranberries.

Oh! Bars
These are a recipe my mom and her friends at church made for us growing up. They are still a favorite in our house.

4 cups rolled oats
1 cup brown sugar
1 cup butter or margarine, melted
1/2 cup white corn syrup
1 cup semi-sweet chocolate chips
3/4 cup peanut butter

Pre-heat oven to 350 F degrees. Mix oats, brown sugar, butter and white corn syrup together. Pat into a 10" x 15" x 2" greased pan. Bake for 13 minutes. Melt chocolate chips and peanut butter together. Spread over baked crust while hot. Cut into bars right away. Let rest for 10 minutes in refrigerator until the chocolate sets up. Score with a knife after 5 minutes. Then cut into bars when chocolate is completely cooled.


Related Articles
Editor's Picks Articles
Top Ten Articles
Previous Features
Site Map





Content copyright © 2022 by Monica Talley. All rights reserved.
This content was written by Monica Talley. If you wish to use this content in any manner, you need written permission. Contact Cati Arcuri for details.