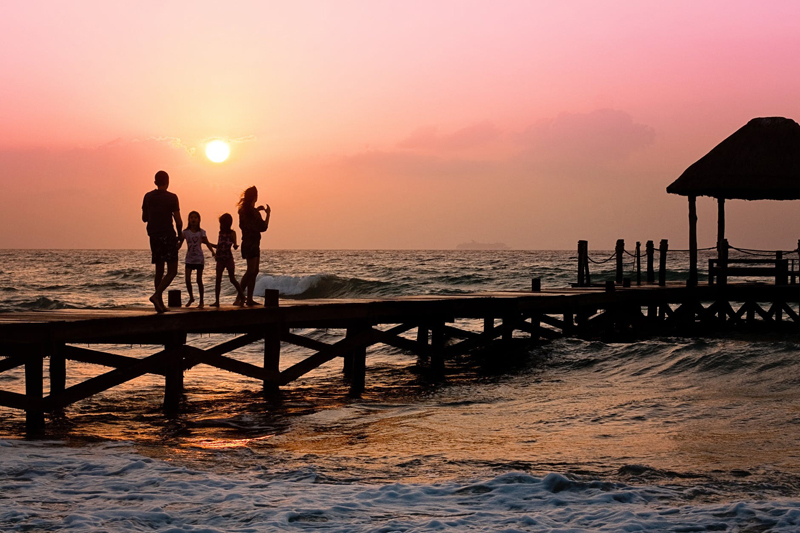 The Church of Jesus Christ of Latter Day Saints believes that families can be together forever. But would you want to belong to a family that did not get along and never had fun together? Most of us would answer that with a "NO". So, what can families do to bring closeness and fun to their relationships as parents, brothers and sisters? One way is to actively hold
Family Home Evenings
.
Family Home Evening is a program that can assist in bringing closeness to a family if done on a regular basis, weekly is highly suggested. Not all families have a father, mother and children. Some families consist of just a couple, a parent and child, a single adult, or grandparents with their grandchildren. Whatever your "family" consists of, you can participate in a Family Home Evening. Most single young adults will meet with other singles to form their family until they marry or move into another family home.
While families can do their Family Home Evenings to best fit their needs, there is a program that is recommended. Prayer to begin is a wonderful way to invite the spirit into the home. A song with family members taking turns to lead and pick the songs is encouraged. Each week a lesson and game can be done. Some nights a special trip can be done such as a service project or fun night such as bowling. This is a great time for parents to talk to their children about their week and things that matter to them.
The LDS church has put out a book that gives examples of things families can do during Family Home Evening. Lesson plans are given, but it is recommended to do topics that would apply to your family at that time. For example, if a teen was having a hard time with his peers about smoking, a lesson on the Word of Wisdom might be good; if a young child is learning to pray, a lesson on prayer would be great. Some children, with some supervision, might be able to plan and do the lesson for the night. This will teach the children how to prepare a lesson and to give it with the loving support of the family. These lessons learned in doing a lesson will help them at school and within the workforce in communicating with others.
Some families let each member pick a dessert to end the night along with a closing prayer. While there are never any guarantees, most parents that have actively participated in Family Home Evening stay close to their children, even through those tough teen years.
No matter what you plan, the important part is just having your family together spending good quality time together; showing you love each other and would like to be together forever as a family throughout eternity.
*Tina Sansone is the genealogy editor for BellaOnline. Her articles can be regularly found at
BellaOnline's Genealogy Site
.


Related Articles
Editor's Picks Articles
Top Ten Articles
Previous Features
Site Map





Content copyright © 2022 by Tina Sansone. All rights reserved.
This content was written by Tina Sansone. If you wish to use this content in any manner, you need written permission. Contact Jamie Rose for details.