Bahá'ís and the End of the World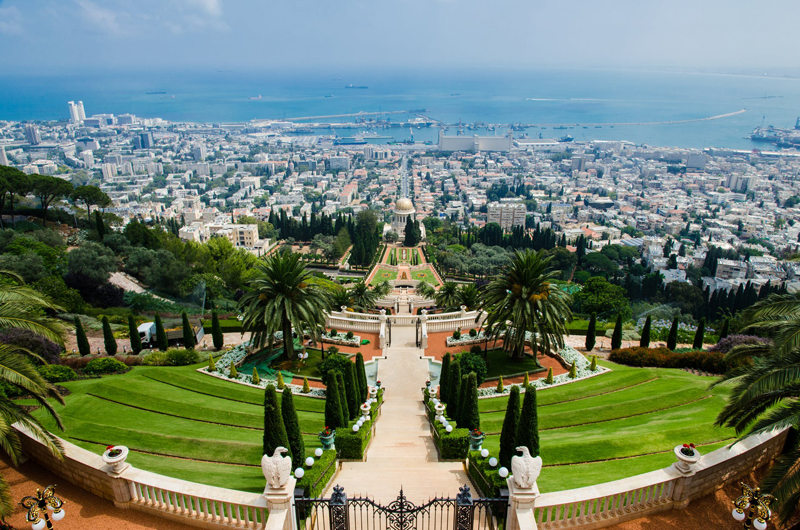 "The End is coming! The End is coming! Alas for the Law, alas for the Faith, alas for all these calamities! This is surely the end of the world! Judgment is coming!" Asteroids, earthquakes, super volcanoes, climate change, religious prophesies: how often are we warned of impending doom these days?

Marketers know that a frightened or anxious audience is the easiest to sway, so end of the world scenarios have been popular tools for as far back as we have human history. I'm a California native, so I've lived through many such predictions about my precariously shaky home state, and tend to be less than credulous about the latest omens.

From a Bahá'í perspective, of course, the purpose of this life is quite finite, even though this religion does not use end of the world threats to gather new followers or control its believers. Rather, it focuses on new beginnings, for although creation has no end, it is frequently renewed. Bahá'u'lláh teaches that human beings are not innately material beings having occasional spiritual experiences; they are immortal spirits who begin their individual lives associated with a material form. That form is transient and temporary, plus, it is only a vague reflection of true reality.

Real life, for Bahá'ís, is non-material, eternal and requires the death of our physical body at some point in our first phase of life. The most important part of living is the chance to develop--by free will--those virtues of good character that will serve us in eternal life. Therefore, life on Earth is a huge learning environment, fraught with a multitude of joys, tests and difficulties to assist with that purpose.

So, for Bahá'ís, there is no date for the end of the world. In fact, Bahá'u'lláh has given the potential age of this new cycle as no less than 500,000 years. Creation is eternal, but subject to change; cycles of growth come and go, always moving towards greater complexity and greater maturity.

Clearly, however, to achieve the promise of all religions--that God's Kingdom will exist on Earth as in Heaven--mankind is going to have to grow up, abandon childish tantrums and adolescent rebellion. Much progress has been made over the millennia, with the guidance of all those Teachers who have come before: Adam, Abraham, Moses, Krishna, Buddha, Zoroaster, Christ, Muhammad. Humanity is now at the cusp of adulthood.

Bahá'u'lláh is only the latest in a long line of these Teachers. He said, "This is the Day in which God's most excellent favors have been poured out upon men, the Day in which His most mighty grace hath been infused into all created things. It is incumbent upon all the peoples of the world to reconcile their differences, and, with perfect unity and peace, abide beneath the shadow of the Tree of His care and loving-kindness." Gleanings from the Writings of Bahá'u'lláh, IV, p. 6

Simple, but not easy. 'Abdu'l-Bahá counseled: "Our greatest efforts must be directed towards detachment from the things of the world; we must strive to become more spiritual, more luminous, to follow the counsel of the Divine Teaching, to serve the cause of unity and true equality, to be merciful, to reflect the love of the Highest on all men, so that the light of the Spirit shall be apparent in all our deeds, to the end that all humanity shall be united, the stormy sea thereof calmed, and all rough waves disappear from off the surface of life's ocean henceforth unruffled and peaceful. Then will the New Jerusalem be seen by mankind, who will enter through its gates and receive the Divine Bounty." -- Paris Talks, p. 87

Bahá'ís don't believe God is going to 'fix' things magically, or to end them. No, Bahá'ís operate on the conviction that the purpose of this life is for each one to learn individually and collectively the lessons God's Messengers have taught.

This is happening. Little by little, day by day.
You Should Also Read:
The Purpose of Creation
What is a Manifestation of God?
What Bahá'ís Think is Happening in the World


Related Articles
Editor's Picks Articles
Top Ten Articles
Previous Features
Site Map





Content copyright © 2022 by Cheryll Schuette. All rights reserved.
This content was written by Cheryll Schuette. If you wish to use this content in any manner, you need written permission. Contact Cheryll Schuette for details.