The fitness portion of the Nintendo Wii sports pack is sort of like Brain Age for your brain on the DS. It tracks your health progress over time. It's actually really neat to think that a video game helps to keep you exercised and promote you to exercise more.
The three areas the sessions are testing are your balance, speed and stamina. Once you do the five sections, the game calculates your "fitness age" and tracks how well you do in each area. The three sections are:
Baseball
You're given ten opportunities to hit a home run. This tests your strength (speed of swing) and your timing.
Tennis
You have to return 50 volleys of balls in this one. Sometimes they're from far away, sometimes right up against the net. Stamina is being tested here.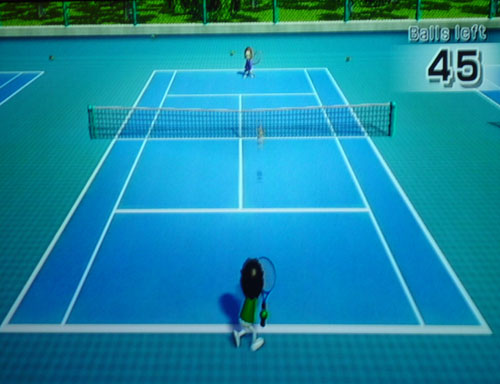 Bowling
You're given a number of spare situations that you have to clear. You have five "missed balls" that you can do.
Make sure you define a Mii profile before you begin this area, so you can track your progress!