Hole in One an exciting event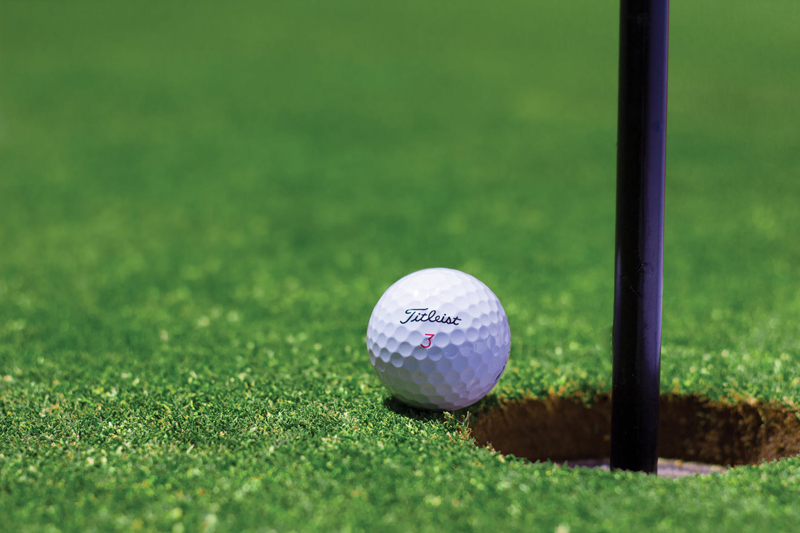 In golf the most exciting event that can take place is making a Hole-in-one. This means that you teed off and your ball found the Hole which means you scored a ONE or as we call it An ACE. On the par three holes it is most likely that your score will be a One for that Hole-on-One. These are rare occasions and cause for much celebrations.

In many golf courses they may have a Hole-in-One club where everyone who wishes to be part of this will donate a certain amount. The Pro Shop handles this fee that goes into a pot for the first person to score a Hole-in-One. When this happen they will receive the money collected. These are good insentives for a club and causes lots of interest and celebration for those involved.

Another historical tradition that goes along with Hole-in-One's is that whoever has one must treat their friends and members to a drink. In large golf clubs this could be a great expense. If your club has a Hole-in-one club this money you won could help pay for treating your friends. Also for this reason there is Hole-in-one Insurance that can be purchased if your club goes all out for the people who get a Hole-in-one.

I heard about a male golfer who just had a hole-in-one immediatly collected his money from the Pro Shop and left without treating anyone. This did not go over very well with the other members. One can imagine what kinds of names they called this individual.

I have had six holes-in-one during my many years of playing golf. My first one was in the early 1970's using a 7 iron over a ravine onto the green and into the hole. It was in September and I was playing with a friend it was an exciting experience. I remember all of them but your first one seems great but my last one in 2003 was special. I wrote an article about this one on bellonline and it can be checked out on my web site.

The one I observed was last year when I was playing with two friends. She hit a beautiful shot over a water ravine onto the green and two hops and into the hole. We were dancing around that tee box and yelling to other golfers. This was her second hole-in-one and she said this one was the most exciting as this was such a difficult hole. She received a plaque at the end of the season and she was so appreciative as it was a good reminder of this great event.


Related Articles
Editor's Picks Articles
Top Ten Articles
Previous Features
Site Map





Content copyright © 2022 by Letta Meinen. All rights reserved.
This content was written by Letta Meinen. If you wish to use this content in any manner, you need written permission. Contact Sandy Eggers for details.