Below the "Surface" - Jonas Pate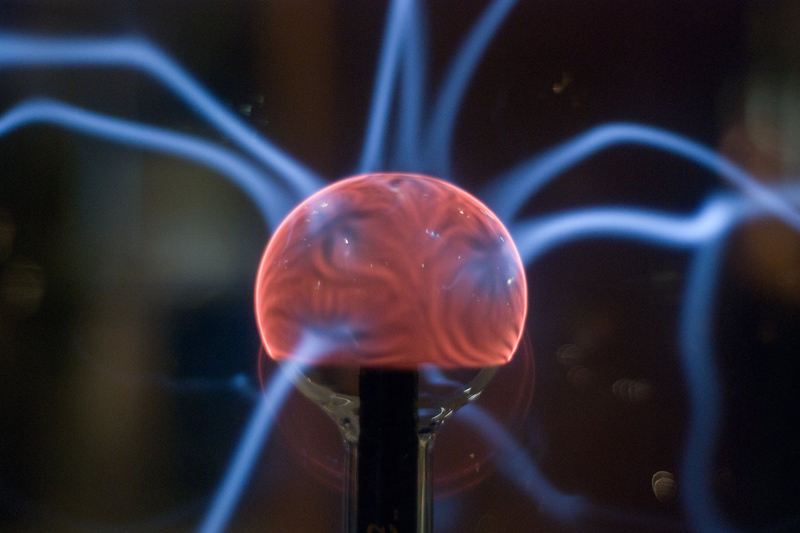 The NBC scifi series "Surface" takes place in and around water, where strange sea creatures are affecting the lives of the characters who live and work on the coast of North Carolina. For series creator, writer, director and executive producer Jonas Pate, it was like coming home. After all, he grew up in South Carolina, just over the border, and his family is located there.

"I wanted to see my mom," he says, explaining why he brought the series to the east coast—in the process changing the original location from San Diego. She currently lives in Charleston.

Though Pate and his twin brother Josh wanted to film in South Carolina, North Carolina was better equipped for a TV show. "North Carolina just had a more established film community," he says. "There were more permanent resources—stages, casting directors, camera houses—that were already here." Not to mention, Pate's first film ("The Grave") was shot here in the mid-1990s. "A lot of the crew members are the same crew members from that show—it couldn't be better," he says. One of his and Josh's long term goals is to start a consistent film operation out of North Carolina.

For now, though, he is simply exulting in the idea of doing a project in his home territory. "I feel like the luckiest guy in the world," he says.

Sign of the Times

It's not unusual for TV shows to seek a locale outside of Hollywood, where talent and resources are cheaper and there's less to distract from the business of creating a product. "Dawson's Creek" filmed here years ago, and The WB's "One Tree Hill" is currently sharing the place with "Surface." Pate's show, however, is a little bit different from those high-profile others. As one of the season's science-fictional offerings, it owes its existence to the success of "Lost"—and a few other current events.

"When you go back in history and look at times when fantastic stories have become popular, like in the '50s, it's often at a time of uncertainty in the country," Pate says. "I think it has a little bit to do with the zeitgeist of where we are as a nation, believe it or not. It's kind of escapist fantasy, so I think that's part of it."

Pate views the show as filling a need, but not just the desire for escapism. "I think the void we're really filling is family-friendly network television. I really feel that (what's out there) is either a reality show that panders to the lowest common denominator or a crime show that tries to outdo itself with the visceral nature of the crime.

"I feel there's kind of a cult of death on television. There are so many shows that are bodies of the week, and to me they all feel the same—the DNA of them is all so similar," he continues. "So I really think there's potential for a show that a parent can watch with their eight year old or that you can watch with a grandparent, and just sit down and have a fun hour of television."

He adds, "I find this kind of serialized storytelling, where you're not telling the same kind of story every week, and not having the same sets, is really liberating as a writer and a director."

Will his show be a hit? Well, NBC recently ordered another round of episodes, so that's a good start at least. But Pate acknowledges that it isn't easy to build a successful TV show—he calls it a "game of failure." "Science fiction gets hit with a label that it somehow doesn't work—but I think it has just been given less of a chance," he says.

Imagining "Surface"

Though "Surface" at its most basic is a story about humans dealing with an unknown, don't think of it as just another man meets beast story. "It's definitely not just a creature feature where it's just about avoiding the monster," Pate says.

So what inspired the Pates to delve into the depths of this particular theme? "It's just stuff that my brother and I have always been interested in. It's what we've known and wanted to do since we were little kids and making home movies of Hercules in the backyard," says Pate.

When the brothers pitched the show to NBC last December, they created a 22-episode story arc so that they could tell the interested TV executives where the series goes. "We've got it pretty mapped out," Pate says. "Believe it or not, we're not going to be as coy with revealing things as you might except, because there are many layers to the mystery." And good news for fans—the Pates are completely prepared for a whole 100 episodes of the show. Just in case. "You have to plan for success, so that's what we're doing," Pate says.

This mystery includes what may be the first all-digital character in television—one of the creatures from the sea. "We looked at a lot of Discovery Channel videos," says Pate of its creation. "We talked a lot about the origin of the creature is, which will eventually be revealed to the audience, and we just started working it up from there."

It was a formidable project turning a vision into something that looks and moves realistically, but the result is one Pate hopes will leap off the screen and take on a life of its own. Where? "Hopefully in Happy Meals," he quips.

You Should Also Read:
NBC


Related Articles
Editor's Picks Articles
Top Ten Articles
Previous Features
Site Map





Content copyright © 2021 by Helen Angela Lee. All rights reserved.
This content was written by Helen Angela Lee. If you wish to use this content in any manner, you need written permission. Contact Helen Angela Lee for details.