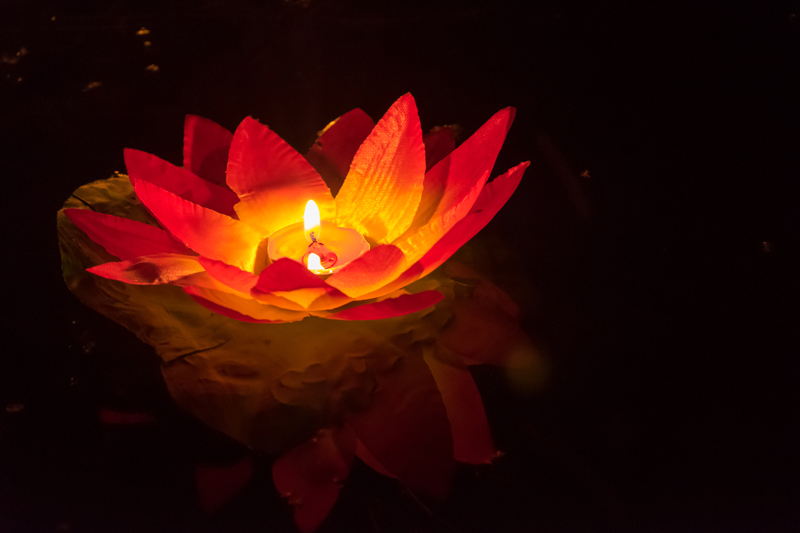 It can be difficult to let go of pain, anger, and betrayal when someone hurts us, yet forgiveness is essential for peace and spiritual wellness. Learning to forgive and to show compassion can have many benefits not just for the one who is forgiven, but for the one who forgives. Forgiveness is a choice we make to embrace the person who has hurt us, including embracing our inner beings when we need to forgive ourselves.

Various religious beliefs advocate the act of forgiveness. It is believed that we must forgive others and in turn we will be forgiven when we are at fault. When we have done something wrong in our lives, even if we feel that we have not hurt another person, to achieve peace within ourselves we often appeal to the higher power we believe in. We seek forgiveness through prayer and meditation. Even of we are not religious we may look to our energy source or to the cosmos for guidance. Above all, we must forgive ourselves, to love and to accept who we are, flaws and all. By reflecting and focusing inward we can connect with our center and begin to heal.

It is only when we feel forgiven that we can restore balance to our inner being, and so it makes sense that we must also forgive others in order to have calm within. Harboring resentment can cause a great deal of conflict inside us, and it pushes away happiness. Bitterness not only brings about mental stress, but also emotional strain and even physical ailments. Forgiveness assists in releasing the pain and anguish we suffer so that we can heal and go on to live our lives with love, tranquility, and good health.

How can we do this when we feel so wronged by someone we care about, or even by someone we do not know? First look at yourself. Are you a perfect person and have never hurt anyone? Is the person who hurt you a perfect human being, or someone with failings like everyone else? It is important to realize that everyone makes mistakes. Even if you never get an apology from the person who hurt you, having empathy for another is realizing that this person will stumble and fall on occasion, like all of us do.

Everyone experiences tough times. Maybe there is difficulty in this person's life. Perhaps they are unhappy, lonely, suffering from low self-esteem, dealing with their own pain, or battling a hardship. Your forgiveness may be the only kindness this person has been shown for some time, and it just may be the catalyst for improving their life and for repairing your relationship. This is an opportunity to offer love and understanding.

If forgiving the one who hurt you does not change their attitude, it will certainly change yours. You don't have to agree with what they have done, but you don't need to live with the hurt their actions may cause. Through forgiveness you release negative energy and pain, and choose instead to fill your self with peace and love, which promotes healing and enables you to move forward. Forgiving others will make you a more considerate and caring person, more open to giving and receiving love, and will restore harmony to your body, mind, and soul in more ways than one.



Related Articles
Editor's Picks Articles
Top Ten Articles
Previous Features
Site Map





Content copyright © 2022 by Debbie Grejdus. All rights reserved.
This content was written by Debbie Grejdus. If you wish to use this content in any manner, you need written permission. Contact Debbie Grejdus for details.