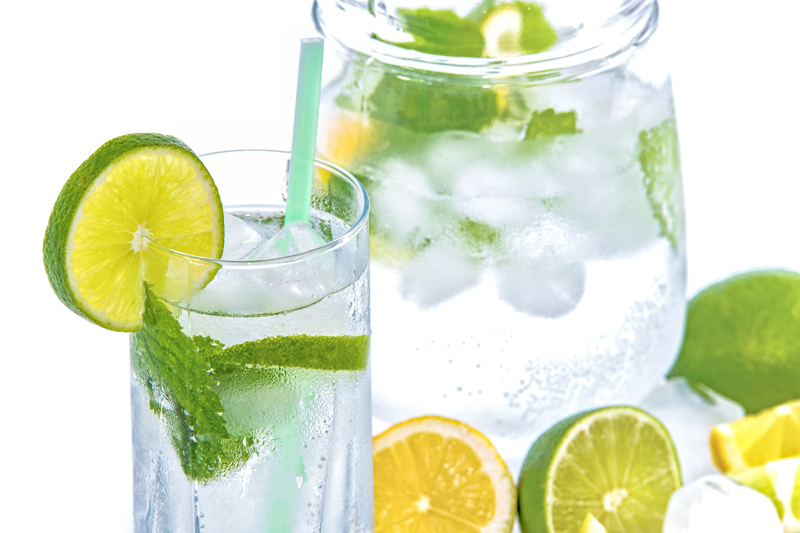 Working full-time and having a daughter in school with four different extracurricular activities doesn't leave much time for cooking nice meals during the week. On the weekends, usually Sundays, I like to cook something that can be used as leftovers for several lunches or dinners during the week. We really like roast chicken, stews, and casseroles.

Every once in a while I try my hand at a roast. For some reason, I'm not very good at cooking them, so I don't do it very often. I can follow a recipe completely and my roast still winds up dry. It makes me sad because I really have no idea what I'm doing wrong.

I have, however, recently found two different recipes for roasts that have worked perfectly for me. They are very different from each other, but both are super tasty! I will share the more traditional recipe here now (adapted from a recipe by Ina Garten) and save the other one for later (it's quite different, with a coating of coffee and cocoa powder).

This roast makes about 8 servings.

Ingredients:
1 (4 to 5-pound) boneless beef chuck roast, tied
1 cup plus 2Tbs All-purpose flour
1 Tbs Kosher salt
½ tsp ground black pepper
4 Tbs olive oil
4 med carrots, chopped
2 med yellow onions, chopped
4 stalks celery, chopped
2 leeks (full stalks), chopped
5 large garlic cloves, peeled and crushed
2 cups good red wine
2 Tbs Cognac or brandy
1 (28-ounce) can whole plum tomatoes in puree (I prefer fire-roasted)
1 cup chicken stock, preferably homemade
3 sprigs fresh thyme
2 sprigs fresh rosemary
1 Tbs unsalted butter, softened

Directions:
Preheat the oven to 325 degrees F.

Rinse meat and pat dry with a paper towel. Rub roast all over with salt and pepper. Dredge roast in one cup flour, covering the whole thing, including the ends.

In a large Dutch oven, heat 2 Tbs olive oil over medium heat. Add roast and sear for 4 to 5 minutes, until browned. Turn and sear all sides and the ends. This should take 4 to 5 minutes for each side. Remove roast to a large plate.

Add 2 Tbs olive oil to the Dutch oven. Add carrots, onions, celery, leeks, garlic, and cook over medium heat 10 to 15 minutes, stirring occasionally, until tender. Add wine and Cognac and bring to a boil.

Add tomatoes and chicken stock. Tie thyme and rosemary sprigs together with kitchen string and add to the pot. Put roast back into the pot, bring to a boil, and cover. Place in oven for 2 hours. After 2 hours, lower oven temperature to 250 degrees F. and cook for another 30 minutes until the meat is fork tender or about 160 degrees F. internally.

Remove roast to a cutting board and let rest 5-10 minutes.
Remove herb bundle and discard. Skim off as much fat as possible from the sauce. Transfer half the sauce and vegetables to a blender or a food processor and puree until smooth.

Pour the puree back into the pot, place on stovetop over low heat, and allow sauce to simmer. With a fork, mix together 2 Tbs flour and butter in a small bowl until all flour is incorporated well. Stir mixture into sauce and simmer for 2 minutes, stirring until thickened and mashing any flour lumps with a fork.

Taste sauce and season to taste. Remove strings from roast, slice and serve warm with sauce.

Variations:
I didn't make a lot of changes to this recipe from the original, but I did omit a large amount of salt. I'm not a big fan of salt and when using chicken stock, canned tomatoes and other herbs, I find that lends enough saltiness that I don't have to add a lot of extra.

I've also made this recipe in the crockpot which is a huge time-saver. You still season, flour and brown the meat the same. Then, add the roast, tomatoes, chicken stock, herbs, wine and brandy to the crockpot and cook on low 6-8 hours. About 4-5 hours in, throw in the vegetables so they cook well, but don't turn to mush.

This recipe turned out really well for me, and there was always more sauce than meat, so I kind of use it as a gravy for mashed potatoes, too, which go well with this roast.

If you have a good roast recipe, please share it! I'd love to make more of them successfully.




Related Articles
Editor's Picks Articles
Top Ten Articles
Previous Features
Site Map





Content copyright © 2022 by Cati Arcuri. All rights reserved.
This content was written by Cati Arcuri. If you wish to use this content in any manner, you need written permission. Contact Cati Arcuri for details.