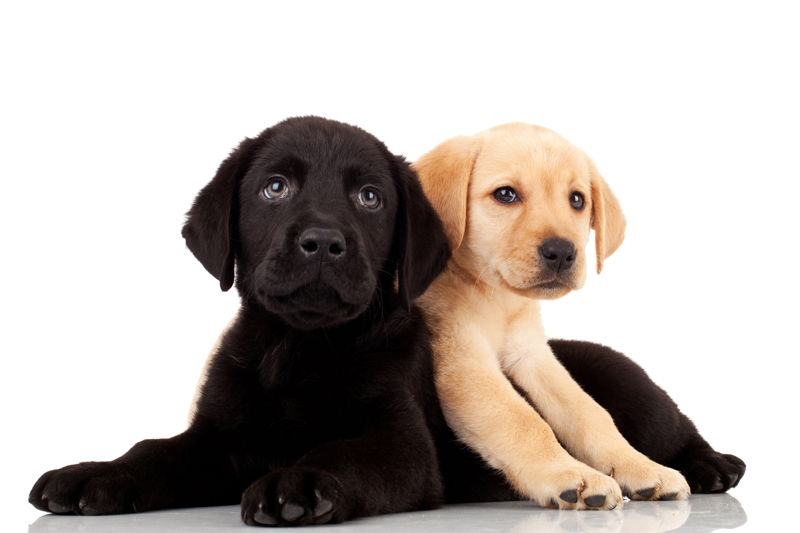 With the warm summer months approaching, there is also the potential for some problems unique to the hot weather. Chief among those is dehydration, which can lead to serious complications if left unchecked.

Whether he's inside or hiking the great outdoors, your dog should always have access to clean, fresh water. Carrying a water bottle with you is a good idea not just for yourself but for your pup as well, but some breeds can be a little more stubborn when it comes to taking a break from summer fun to grab a drink. Some dogs can get so wrapped up in play or walks that they might not even show signs of looking for water until they're suffering from a full case of dehydration.

It's this reason that it's important to know the signs of dehydration so you can call a time out and get your pup some shade and water.

Some of the outward signs of dehydration are similar to those that humans suffer from. Your dog will start to look lethargic, not responding to his surroundings as quickly as he normally would. His eyes will take on a sunken, tired look.

If you suspect dehydration, there are a couple quick things you can do to help determine whether or not a trip to the veterinarian is necessary. (Doing these tests on your dog under normal circumstances will help give you a baseline to your dog's normal reaction and body condition; if ever needed, this baseline will help you confirm that there is, indeed, something wrong.)

Press your finger gently against your dog's gums. In a healthy dog, there will be only a brief moment when his gums turn white as you push the blood from the area. Normally, the blood will return quickly along with the normal color. In a dehydrated dog, that area will remain discolored for a longer period of time. Gums of a dehydrated dog may also be dry or slightly sticky.

Dehydration also impacts the elasticity of a dog's skin. Tug at the skin on the back of his neck, and note how much "loose" skin there is, and how long it takes for the skin to slide back into its normal position. The skin of a healthy dog should return in seconds, while dehydration will make the process slower and make the skin feel different. (Keep in mind that an older dog may show some loss in skin elasticity as a part of the normal aging process.)

Dehydration can happen for reasons other than playing too long and too hard in the sun. It can also be a complication from illnesses that involve vomiting and diarrhea. Older dogs, those with chronic illness and pregnant dogs can be more susceptible to suffering from dehydration.

We'll continue next week with what to do if you suspect your dog is dehydrated.
You Should Also Read:
Keeping Your Dog Cool in the Summer


Related Articles
Editor's Picks Articles
Top Ten Articles
Previous Features
Site Map





Content copyright © 2022 by Debra Kelly. All rights reserved.
This content was written by Debra Kelly. If you wish to use this content in any manner, you need written permission. Contact Bettina Thomas-Smith for details.