Strawberries - which one?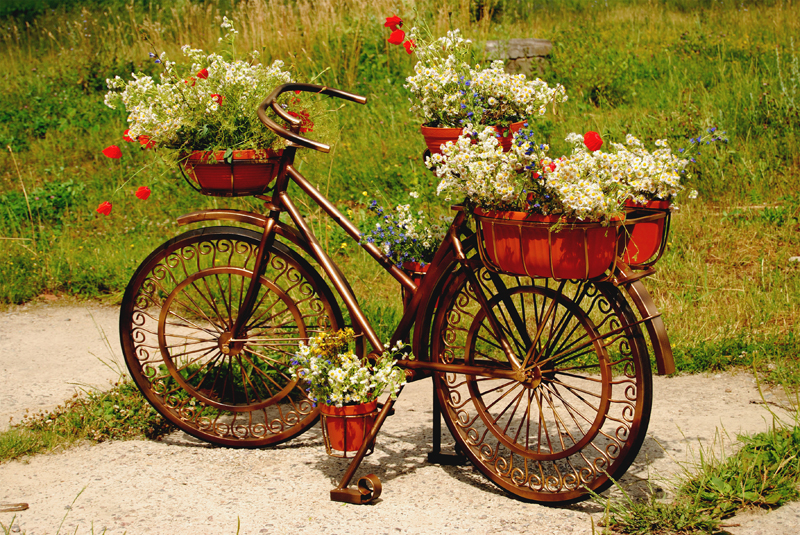 There are hundreds of varieties of strawberries. You can plant several varieties or just one according to your needs and desires. Of all the varieties, strawberries can be divided into three types: June Bearing and two types of Everbearing strawberries - Double-Cropping and Day Neutral.

June Bearing strawberries produce one main crop over the course of a few weeks in the Spring/Summer, starting in their second year. They require long days and warm temperatures to produce fruit, but they are the highest producers of all the strawberry types. June Bearers produce lots of runners so you can get many new plants from them, but you will need to manage the runners when planted in containers.

The Everbearing strawberry types are much more adaptable to shorter days and cooler temperatures. Double Cropping everbearing strawberries produce one main Spring/Summer crop and then a smaller crop in the Fall. Day Neutral everbearing strawberries start producing a small crop in the Spring (depending on your weather). They will continue to produce as long as the temperatures remain between 35 and 85 degrees Fahrenheit (2 and 29 degrees Celsius). The Everbearers will give you a small crop the first year (about 1 cup per plant) and then 2-4 cups per plant thereafter, depending on variety.

Common June Bearing varieties:
Allstar – a late season variety resistant to many diseases. High yields with a sweet, mild flavor. Produces numerous runners.
Earliglow – an early season producer with good color and flavor. Berries get smaller as season progresses. Produces many runners, good disease resistance.
Lateglow – another late season variety. Does best in warmer climates. Good disease resistance.
Northeaster – an early season producer especially for the Northeastern US. Strong Flavor, disease resistant.
Sequoia – one of the earliest producers, developed for California. Sweet, good flavor, very productive and disease resistant.

Common Double Cropping varieties:
Fort Laramie – good quality sweet fruit. Produces quite a few runners if the early blossoms are removed from the plants.
Quinault – fast growing and will produce first fruit in only 5-6 weeks. Produces few if any runners.

Common Day Neutral varieties:
Seascape – large, good quality fruits. Was developed in California but is being grown successfully in a wide variety of climates.
Tribute – excellent for cooler climates, though can be grown with great success in warmer climes, as well. Fairly large, though mildly flavored fruit. Good disease resistance.
Tristar – also great for cooler climates, will produce well into the Fall. Very disease resistant. Fruits are small but flavor is exceptional.

Check with your local Agricultural Extension, University Agriculture Department, or professional nursery to learn the best varieties for your climate. You can order bare-root strawberries for Spring delivery and planting, and your local nursery may have six-packs, 4" pots or even flats of a few varieties for planting later in the season.

................................................................................

CASUAL VISITOR … and just browsing? Why not sign up to the Container Garden newsletter? It won't matter what space or how many pots you have or even how much time you have to spend in your container garden; what will matter is that you get our reminders and good advice and ideas all in one interesting article.



You Should Also Read:
Planting a Strawberry Tower
Super Fruit - STRAWBERRY


Related Articles
Editor's Picks Articles
Top Ten Articles
Previous Features
Site Map





Content copyright © 2022 by Jessica Carson. All rights reserved.
This content was written by Jessica Carson. If you wish to use this content in any manner, you need written permission. Contact Lestie Mulholland for details.