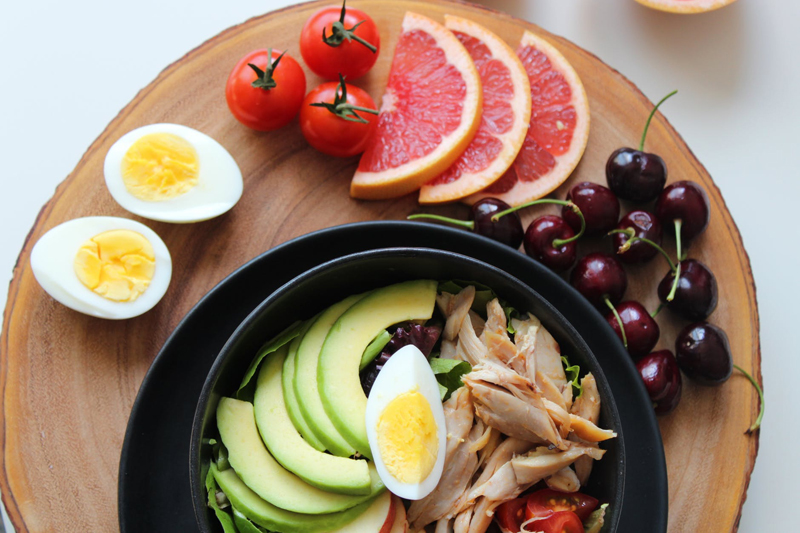 The basis of low carb diets - and many other kinds of diets - is that you only care about net carbs, not all carbs. Why is that? What are net carbs?
First off, understand what carbohydrates are. Carbs are one of the four main items your body is capable of burning as energy. The other three items are fats, proteins and alcohols.
Carbs encompass a group of items that include sugars and starches. So a block of sugar is a carb. A pile of starch is a carb. A bowl of fiber is a carb.
But, as you might imagine, your body doesn't handle all carbs the same way. Let's take fiber. Your body does NOT process fiber. It doesn't burn it for energy. Fiber goes in one end and out the other end. In fact, you're supposed to eat a lot of fiber every day to help keep your digestive tract clear. It helps you have "healthy poop". It's like eating a lot of little pieces of cardboard. Your body doesn't absorb them but they go through your stomach, your intestines and out the other end, sweeping your body clean as it goes.
However, if you get a box of cereal, and it reports the "carb count" of a bowl of cereal, that includes fiber in that value. So let's say a given bowl of cereal says that it has 30g of carbs in it - but all 30g are fiber. You could eat that entire bowl and there will be NO carbs entering your blood system, going around your body, turning into fat cells. Every one of those carbs will simply go in your mouth, clean out your intestines and out the other end. It's completely healthy for you.
So that's where the concept of net carbs comes into play. Let's say you have a very fiber-rich, healthy slice of bread. The label says that it has 8g of carbs in the slice - but that 5g of that are fiber. Fiber is great for you! If you subtract the 5g of fiber from the 8g total carb value, you end up with 3g of NET carbs. That is, there are 3g of carbs that actually will go into your blood system, circulate around and maybe turn into fat eventually.
So counting only net carbs isn't "cheating" at all. They are the 100% correct way of counting how your body is affected by the carbs you eat. Really, they should never be counting fiber in with carbs - fiber should be its own category. But since it's taken the government this long to even list trans fats under fats, and have other information on the labels, it'll probably be a while before they break fiber out on its own and make the labels much more easy for people to read.
Here's an example.
Food Item 1:
20g total carbs
7g fiber
3g sugar
With this item you would count 13g net carbs (20g total minus 7g fiber). The fact that it says "3g sugar" is meaningless. Those 3g of sugar are simply part of the 13g net carbs you are ingesting. It doesn't matter if a carb is sugar or starch - it is still not great for you.
Another example.
Food Item 2:
20g total carbs
7g fiber
3g sugar
5g sugar alcohols
This is a little trickier. I have a TON of pages on sugar alcohols - read through them to understand what these substances are. They can cause a laxative effect. Some people do not gain weight eating them, but others do. It's safer to COUNT them in the beginning until you see how you react to sugar alcohols. It's also very important to eat TINY amounts of any foods with sugar alcohols in them at the beginning, to see how your body handles them. Some people can eat a ton of sugar alcohols with no problem. Others have a tiny amount and are on the toilet for hours. Be warned.
Lisa Shea's Library of Low Carb Books


Related Articles
Editor's Picks Articles
Top Ten Articles
Previous Features
Site Map



Follow @LisaLowCarb
Tweet





Content copyright © 2019 by Lisa Shea. All rights reserved.
This content was written by Lisa Shea. If you wish to use this content in any manner, you need written permission. Contact Lisa Shea for details.