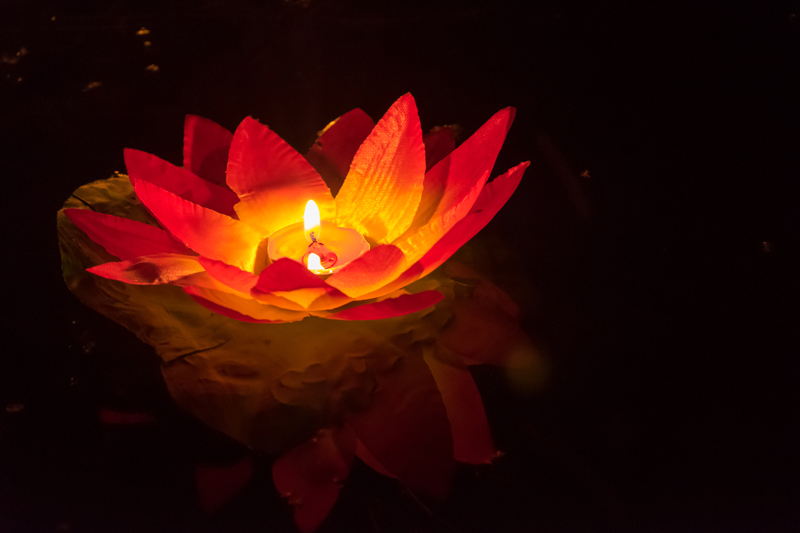 There are many views about what karma is and how it affects us. Some people believe in karma and live their lives by it, and others don't give karma a passing thought. Many faiths and belief systems embrace the idea of karma. What exactly is karma, and how does it affect the spirit?

Essentially karma is the concept of cause and effect. What you put out into the world you will get back. It applies to both positive and negative actions. Some people believe that the effect of good or bad karma in this life results from deeds done in a past life, which act as the causes in the process of karma. Through reincarnation you will reap what you have sown in the previous life. Good karma does not negate bad karma. Karma gets bound to the ego, and you will feel the effects of both the good and the bad karma attached to you when you experience your next life. There is also a belief that karma is neither bad nor good, but neutral.

Another view is that karma is more in the present, and what goes around comes around. If you live your life in a positive way with love, compassion, and giving, what comes to you is good and satisfying. You attract good energy to yourself. On the other hand, if you do bad things or hurt people, you will attract negativity to yourself in some way. Balance will be restored, as is the natural law of the universe. Some believe that there is divine or other intervention when it comes to karma, and others believe that there is no intervention from a creator or other source, but that it all comes down to free will.

How karma affects the spirit depends on how much one believes in it. But one thing is for certain, the choice to act with integrity or to act differently altogether does influence how you feel about yourself, about others, and about life in general. Treating others the way you'd like to be treated, by showing respect and offering kindness, will bring peace and joy to your heart. The act of doing good deeds is in itself rewarding, lifting the spirit and giving a sense of purpose. It also seems that when living the best way possible and doing the most good with what you have, positive energy will be drawn to you. Good things come from sometimes unexpected sources, increasing happiness and personal fulfillment. On the other hand, if you focus on negative things and lash out at others, positive energy has a hard time penetrating the wall you've put up.

If you believe in karma it can impact your life, hopefully in a positive way. Your actions will affect others around you, and it will also affect how you view yourself. How you live your life will determine your sense of well being and the level of harmony within, whether it's in this lifetime or the next. The spirit will live on and carry forth what has been acquired along its eternal journey.



Related Articles
Editor's Picks Articles
Top Ten Articles
Previous Features
Site Map





Content copyright © 2022 by Debbie Grejdus. All rights reserved.
This content was written by Debbie Grejdus. If you wish to use this content in any manner, you need written permission. Contact Debbie Grejdus for details.