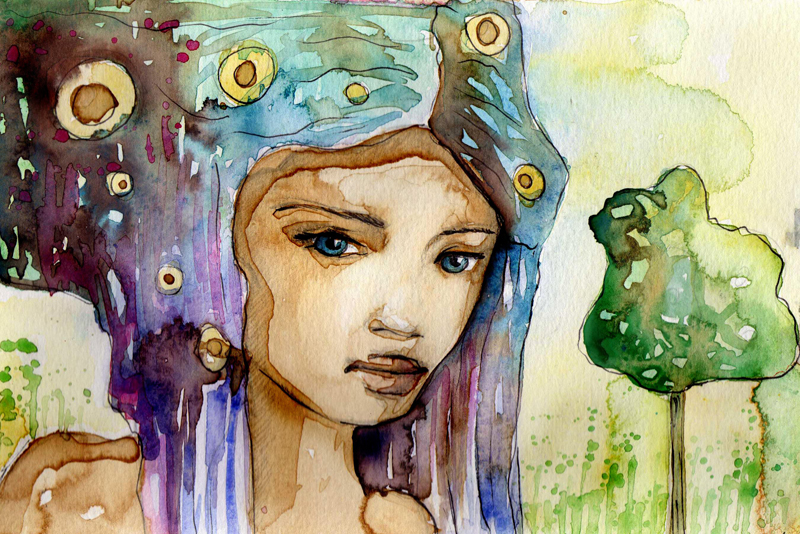 If you look at most of the news associated with India, you'll think that it's a country of extreme poverty. The wellness and spa industry don't seem to think so because it's thriving in India. Until recently health and wellness was a relatively niche market, which targeted a select few.
India is known for its rich and ancient traditions of yoga, meditation and ayurveda as well as other spiritual and healing practices.
Fueling this growth in India's spa and wellness niche is its growing population, rising income levels and lifestyle concerns. India's population of 40 + reached 340 million in 2011. This was only 29% of the country's total population, yet it equaled more than the entire population of the United States that same year.
In India when you speak of Spa/Wellness their definition covers many platforms including health. You will receive massage and water applications but their programs will also include steam, sauna, exercise, nutritionals and dietary programs, yoga, meditation, herbal medicine as well as traditional and complementary medicine.
When you hear the word "Spa", it no longer means just having a luxurious indulgence. The luxurious indulgence is still a part of your Spa experience but health benefits are also playing a big part in the services you receive.
Let's take a look at some of what India has to offer in Spa and Wellness treatments :< /b>

Ayurveda - One of the treatments of India is the Shirondhara treatment, which is an ancient Indian therapy using warm, medicated oils that flow from a specially designed vessel. A gentle stream of warm oil is directed onto your third eye. This is said to trigger healing, restore balanced health and calm your mind.

Yoga and Meditation are long traditions of relaxing tired muscles, aligning your body, easing your mind and hopefully minimizing the chatter.

Skin Lightening facials are nothing new to India. Mulberry and saffron are highly regarded for their skin-lightening properties. Mulberry contains antioxidants and arbutin which prevent your skin from darkening. Saffron is also a popular remedy for skin-lightening in India.

Body Treatments also play an important role in spa services in India. One popular service is done with the leaves of Plantains. Plantain leaves are used to purify your skin. They eliminate toxins by opening your pores and inducing sweating and this helps restore your skin's natural vitality.

Ancient India meets Modern World

Traditional Indian services are very much a part of spa menus. Ayurveda, originally recorded over 4000 years ago is still the primary service requested. It is also considered the oldest health care system in the world.

The practice of Ayurveda creates harmony between mind, body and spirit. This balance is said to prevent illness and can contributes to a long and healthy life. Other traditional services include homeopathic and naturopathic treatments.

Although they are controversial, skin lightening treatments and products are very popular in India. This is due to centuries of women not just in South Asia but all over the world, being raised to believe fairer complexions are more beautiful.

India, Wellness and Ethnic Beauty

India is considered a "new play ground" for the skin and beauty industry. That could be viewed as somewhat arrogant, especially since India has beauty secrets and formulas that have been used for centuries.

If you'll explore just some of the traditions and beauty secrets of India, you'll find a treasure chest full of exotic aromas and healing modalities.

Enjoy the journey!

Dedicated To Your Beauty,

Juliette's Website
https://www.nyrajuskincare.com



Related Articles
Editor's Picks Articles
Top Ten Articles
Previous Features
Site Map





Content copyright © 2022 by Juliette Samuel. All rights reserved.
This content was written by Juliette Samuel. If you wish to use this content in any manner, you need written permission. Contact Juliette Samuel for details.